Bachelor in Paradise shoot halted amidst sexual misconduct controversy, what Olympios and Jackson have to say?-Learn on it here!
The BIP sexual misconduct
ABC's shows 'The Bachelor', The Bachelorette' and 'Bachelor in Paradise' often show their casts drinking on the reality dating show. 'Bachelor in Paradise' season 4 had already started its shooting in Mexico. As the filming progressed, a sexual misconduct case was alleged between American model Corinne Olympios and her co-star DeMario Jackson. Corinne Olympios was probably drunk during the incident. Hence the producers of the show, Warner Bros. have ceased the shooting of the reality show for the time being and are investigating the incident. They have also asked Corinne Olympios to sober up. An insider has revealed:
"The next day producers told Corinne she could not drink and took alcohol away from her,"
He also stated that Corinne was upset that she was not allowed to drink on the sets.
Host Chris Harrison has also urged Bachelor Nation fans to be patient while the investigation is on. He said:
"Out of respect to all involved, there's only so much I can and will say at this time. Normally with a situation like this I would not say anything until the incident is fully resolved, but with all the rumors and misinformation being put out there I don't find that to be possible anymore. … An investigation into the situation was started immediately. Warner Bros. is handling the details of that investigation. They're moving quickly to gather all the facts, and once that's done, a clear, concise decision can be made about where we go from here."
The show was scheduled to start airing on 8th August 2017 on ABC. However, it is learned that the cast has flown back home from Puerto Vallarta, Mexico.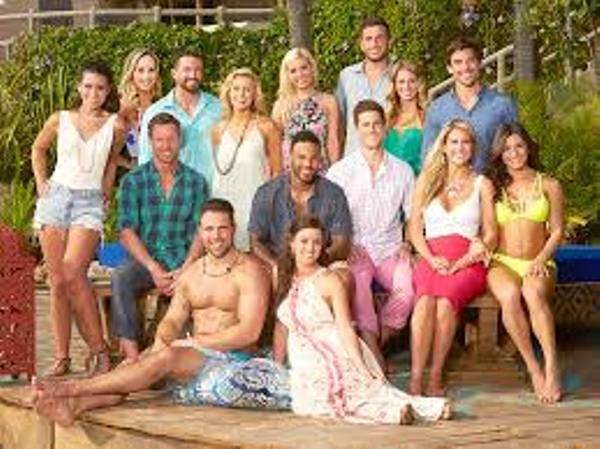 Also read The show Bachelor in Paradise season 6 will feature the first same-sex relationship couple with Demi Burnett!
What was the incident?
There was an alleged sexual misconduct incident reported between the contestants Corinne Olympios and DeMario Jackson on the set of Bachelor in Paradise. An insider has revealed that the contestants in this spin-off show were drinking the whole day and having a good time on the set. After some time Corinne Olympios, 24, got up and approached Jackson, 30 who was in the swimming pool. They entered a Jacuzzi at the Mexican resort. The insider told Entertainment Times:
"Next thing you know, Corinne comes over and hops on his lap. They start talking and joking,".
The couple soon became hot and heavy. Corinne was probably drunk and limp during the alleged pool sex encounter. The insider added:
"Everyone is just going about their business. Cameras are rolling. Producers are everywhere. That's when a 'third party' [a producer] felt uncomfortable, claiming misconduct in the workplace."
The field producer went on to file an official complaint. Following this complaint, the production was shut down and the cast was sent home. A source  has told NY Post:
"There was hugging and kissing and touching, but before long, she seemed to go limp. DeMario kept trying to hold her up and . . . he appeared to be having intercourse with her."
The source added:
"After he finished — which only lasted a few seconds — he lifted her out of the water and laid her on the cement, where he proceeded to have oral sex with her,"
He  continued:
"She appeared to be unconscious. At that point, some of the crew came out and carried her off to her room. She was limp and seemed unable to walk on her own."
Another insider revealed to ET that both Corinne and Jackson have since reconnected. He said:
"DeMario was trying to reach Corinne via email, Instagram and Facebook for a few days. Finally, [he] got a hold of her, they exchanged numbers and they've been talking. They are both speaking and on good terms."
Warner Bros. also stated to US Weekly. They said:
"We have become aware of allegations of misconduct on the set of Bachelor in Paradise in Mexico. We have suspended production and we are conducting a thorough investigation of these allegations. Once the investigation is complete, we will take appropriate responsive action."
Olympios, it seems, has hired a lawyer and is blaming the producers for letting the encounter go so far. She says that she does not remember anything and only knows it from her castmates. The producers are worried about her safety since she was not in a state to consent. She has said that she would not have engaged in such a thing with the cameras rolling.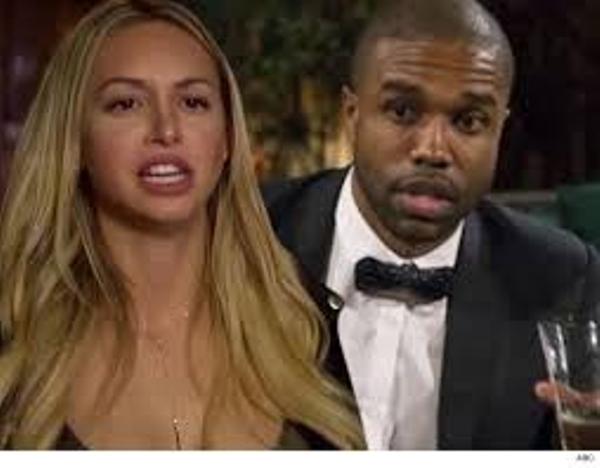 What does Jackson have to say?
The incident was reportedly filmed by the camera crew. Jackson feels that the footage will exonerate him. He texted his pal:
"I just want the footage. We all know what happened and the tape will prove it . . . thanks for the love though."
Jackson has said that the encounter was not only consensual but she was the instigator. He also disclosed that they were told to hook up by the producers.
Jackson was sighted outside Starbucks in LA after the incident. He said:
"I have nothing to say. You know, Corinne's an awesome girl and that's all I have to say".
He also messaged his fans of the show, saying,
"Love you all, thank you for the support."
According to TMZ, Jackson was heavily drunk and could not engage in intercourse. Those who have seen the footage and know about it say that Olympios was fully engaged.
DeMario Jackson had made an embarrassing exit from the recent season of 'The Bachelorette' after his ex-girlfriend crashed on the set and confronted Rachel Lindsay.
It has also been revealed that the other cast members are also upset that the production did not step in at the right time to prevent the escalation of this incident. One contestant said:
"People are pissed, and not just at DeMario. We're pissed that this whole thing happened. They could have seen that she was drinking too much and that he was taking advantage. They could have stopped this before it got this far. But they decided to let it go, and let it happen, and see what happened? So, I'm angry at the show, and everyone else is too."
Bachelor alums Ben Higgins and Ashley Laconetti have come to the franchise's defense and have told that they were never forced into doing things that they were not comfortable with.
Also read Bachelor in Paradise stars Carly Waddell and Evan Bass announce that Carly is pregnant with their baby no. 2!
Short bio on Corinne Olympios
Corinne Olympios is an American TV personality and model. She is also a successful businesswoman in America. She is best known for appearing on the Season 21 of the American TV show The Bachelor. Similarly, she also runs an online business in America. More Bio…