Bachelor in Paradise stars Carly Waddell and Evan Bass announce that Carly is pregnant with their baby no. 2!
It is their second child together and they are certainly thrilled! Bachelor in Paradise couple Carly Waddell and Evan Bass are awaiting the arrival of their baby no. 2.
Carly Waddell is pregnant
Carly Waddell of Bachelor in Paradise fame is pregnant. This is her second child with Evan Bass. The couple posted the happy news on their respective Instagram. They uploaded pictures of the two with daughter Isabella "Bella" Evelyn who is 14 months old now.
In Carly's post, daughter Bella has a shocked expression. The parents have their shirts lifted up and Carly, 33 is holding the ultrasound photos. Carly captioned this photo and post:
"Beer Belly, Bella Belly, BABY BELLY!!!"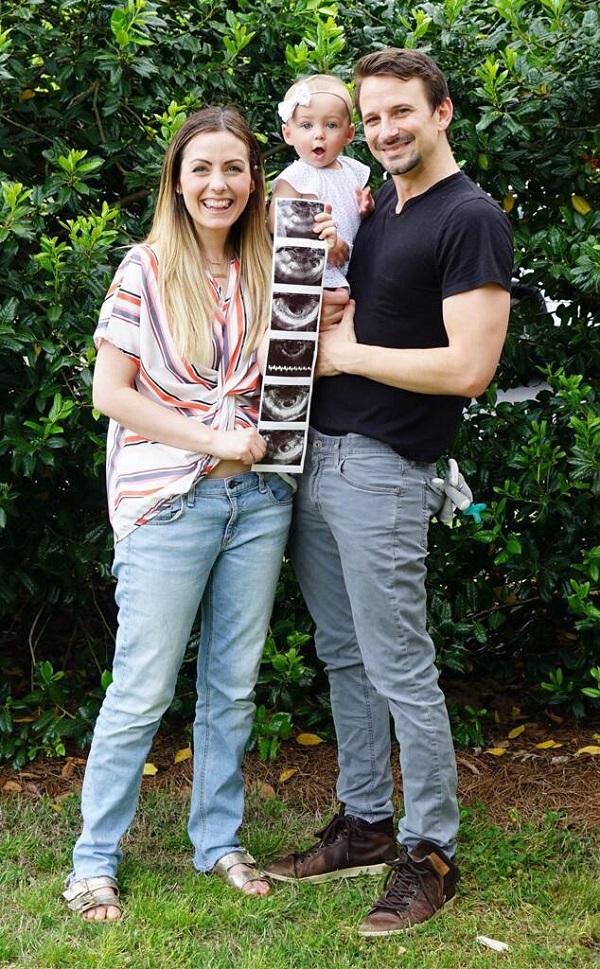 There were two more pictures of Bella's face close-up. She added:
"We so SO EXCITED to FINALLY announce Bella's little brother or sister will be here in November!!! (If you wonder why I haven't been on social media as much…well, this is why!),"
Evan Bass and his Instagram announcement
Evan, 36 also took to his Instagram to share the happy news with his fans. He put up a family photo and captioned it:
"Ok, so I think I finally figured out what's causing all these babies. Baby number 473ish coming soon! (Im currently carefully curating this babies Instagram page to be released with ointment line in 2054.)"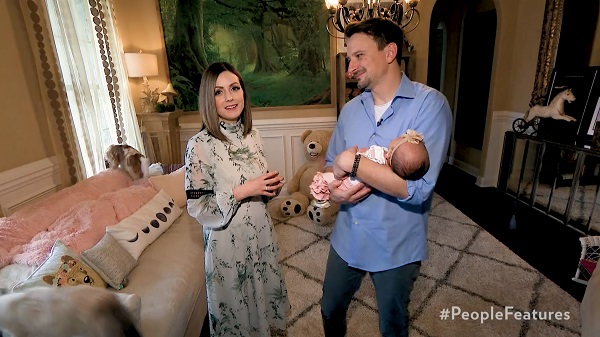 Carly Waddell and Evan Bass and their relationship
Carly and Evan met on season 3 of the show Bachelor in Paradise. They fell in love in Puerto Vallarta, Mexico and married in June 2017. Their marriage was in the same locale of their first meeting. It was aired on season 4 of the ABC reality series. Puerto Vallarta was also the place where the couple found that Carly was expecting their first child. Their first child is Bella and she was born in February 2018. Carly recalled that time:
"It's a great little miracle,"

"I was a little late … We took a pregnancy test in Mexico, and we saw the thing [in Spanish] and were like, 'What does that even say?' So we Googled it."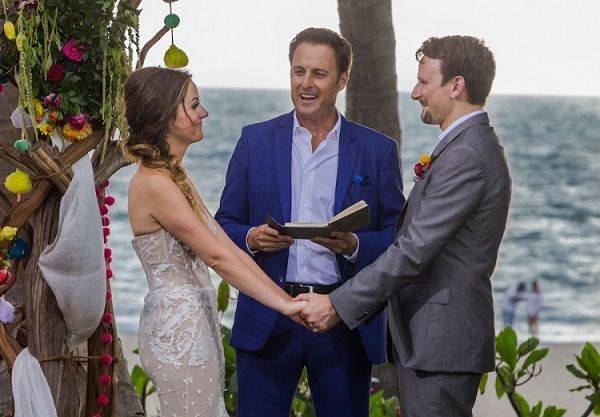 This pregnancy is the second one for the couple. But Evan has three children from a previous relationship. The kids are Nathan, Liam, and Ensley. Evan is a businessman; he has founded several male erectile dysfunction clinics in Tennessee and is the director for them. Evan is also a principal at MMM, LLC. The clinics offer education and treatments for male erectile dysfunction, in the form of pharmaceutical treatment, vacuum therapy, and penile implants.
Short Bio on Carly Waddell
Texas-born Carly Waddell is a TV personality. Multi-talented Carly is also an actress and an aspiring singer.
She is a prominent figure among TV audiences. It is because of her appearance on the reality-based dating game show. She appeared multiple times on such shows. First was the 19thseason of "The Bachelor", where she competed for Chris Soules' heart.
Presently, she is a well-known figure among TV viewers because of her successful 3rd season on "Bachelor in Paradise". More Bio…
Short Bio on Evan Bass
Evan Bass is an American TV personality and a businessman. He is best known for competing on season 12 of The Bachelorette and season 3 of Bachelor In Paradise. More Bio…
Source: Wikipedia, People