Bachelor Nation's Sarah Herron Talks about How her IVF Miracle Baby Oliver Died after Premature Birth!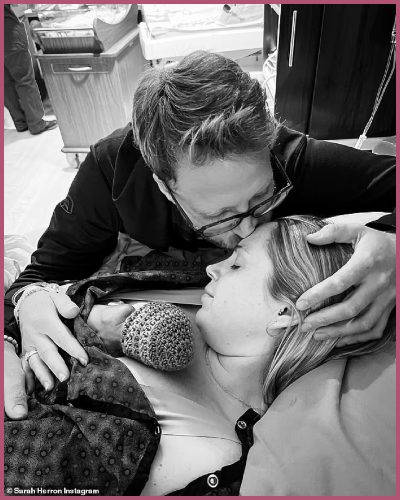 Sarah Herron talked about the passing of her IVF baby who was born prematurely.
The former reality star and her fiance Dylan Brown lost their son shortly after birth.
Herron revealed that their newborn Oliver died in his dad's arms.
---
Sarah Herron and Dylan Brown lost their newborn Oliver
Sarah Herron is getting candid about the greatest loss of her life.
The former Bachelor Nation contestant took to her Instagram on Wednesday to reveal the birth and death of her son. Herron said that she and her fiance Dylan Brown welcomed a son but their happiness turned into misery when the baby boy passed away shortly after birth.
In a tear-jerking Instagram post, Sarah wrote,
'On January 28th, at 24 weeks old, our beautiful son Oliver Brown was born. He passed away in his dad's arms shortly after,'
The star continued,
'There are no words for the magnitude of loss and pain we're experiencing,'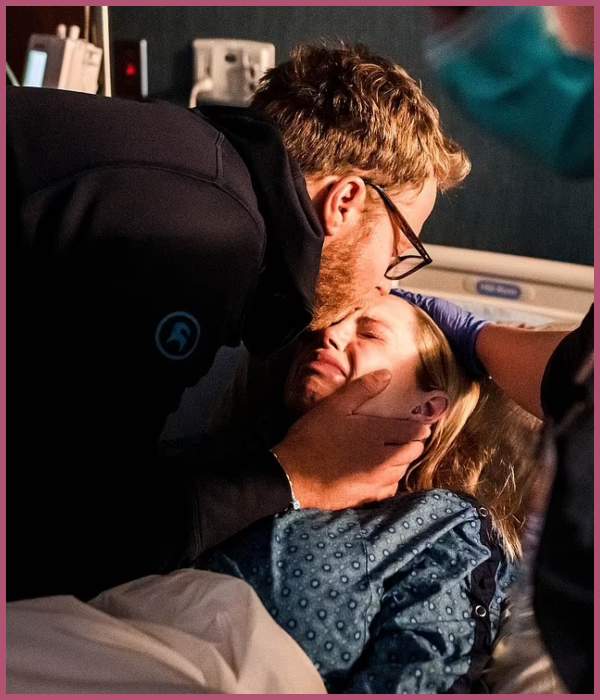 'It's beautiful and simultaneously tragic. He had my nose and his dad's mouth and long fingers.'
The former reality star continued in a lengthy post,
'Oliver, our IVF miracle defied so many odds and fought through so many hard milestones to be here, but the higher powers still had other plans for the three of us,'

Our time together was short, but we are grateful for the days we had with Oliver in my belly.'
The 36-year-old also thanked her late baby boy for teaching them so much about love, life, and death. She also revealed to her fans her baby was her constant supporter in her life's adventures during their time together.
Also, Read A Rainbow Baby! John Legend and Chrissy Teigen Welcome a Baby Two Years after a Pregnancy Loss!
Sarah was very open about her IVF since day one
The Instagram pictures show Dylan, a filmmaker kissing her forehead while Oliver rested on her chest.
Another showed Herron weeping as her fiance kissed her forehead again and cradled her face.
Sarah captioned the photos,
'While our hearts are shattered beyond comprehension, we are comforted knowing that our son's soul only ever knew love and will not suffer in a body that wasn't built for this life,'
She then signed off for herself  and Dylan as Mommy and Daddy and said,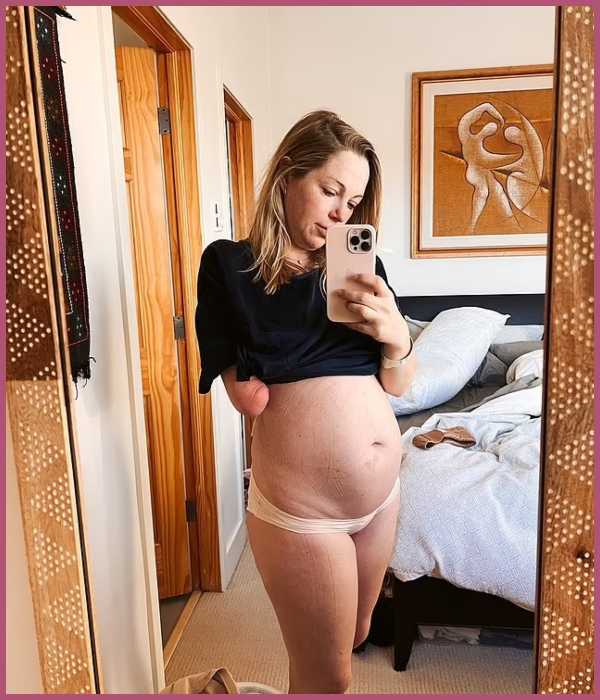 "We'll never understand the cruelty of it all, but through the darkness, Oliver remains so so bright. We love you so much, baby boy. You will never be replaced. You are so perfect and awesome."
After getting engaged in May 2021, Sarah and Dylan went through IVF treatments to conceive a baby. Finally, in September 2022, the couple gladly announced that they were expecting their first child together.
Sarah remained very vocal about the details of the treatments she went through with her followers on social media. She told them how many families like keeping pregnancy private until some time but she chose to share her journey from day one.
She added,
'One of the blessings of IVF is the support I have gained by being transparent about this process.'
Also, Read Sonni Pacheco gave fans a rare glimpse into her second pregnancy following ex-husband Jeremy Renner's horrific snow plow accident