Fans are Excited as Bachelor Stars Rachel Recchia and Clayton Echard Spark Dating Rumors!
Rachel Recchia and Clayton Echard are making fans believe that they are dating each other.
The Bachelor stars appeared on TikTok after their very messy breakup.
Fans flooded the comment section expressing shock at the exes' reunion.
---
Are Bachelor stars Rachel Recchia and Clayton Echard dating?
What's brewing between Rachel Recchia and Clayton Echard?
The Bachelor contestants kept their fans guessing about their new possible romance in a confusing TikTok upload after their troublesome breakup.
On Wednesday, Bachelorette star Michelle Young asked Recchia to tell her what was going on between the two stars.
The 26-year-old looked over at Echard, who had his arm around his ex. Then she said,
"I would, but I think explaining it might give us both an aneurysm."
Echard, 29, did not say a word but simply smirked at the camera and shrugged his shoulders.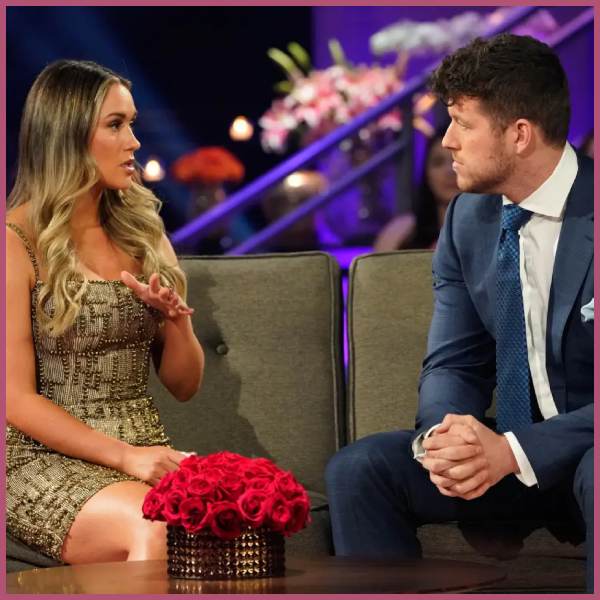 The TikTok post shocked many fans because the Bachelor star broke his former flames heart during Season 26. He confessed to cheating on her as he slept with both her and Gabby Windey. He told her he was in love with both of them.
But his relationship with neither of them lasted because he left them for Susie Evans.
But Windey and Recchia both participated in Season 19 of The Bachelorette where they slammed Echard at any chance they got.
One social media user commented,
"what in the bachelor plot twist is going on,"
Another person commented,
 "You are too good for Clayton 😩😩😩."
A fan pleaded,
"tellllllll me this is just a forgiveness meet up,"
Also, Read Bachelor Couple Clayton Echard and Susie Evans announce Breakup in a Joint Statement!
Rachel's fiance cheated on her with another woman
Still, there were some who showed their support for the potential new couple despite their troubled past.
One supporter wrote,
"I was seriously team rachel in Clayton's season y'allll I thought the chemistry they had was more than just a connection 😭😭,"
Another fan joked,
"Did not have this on my 2023 bingo card but I'm kinda here for it,"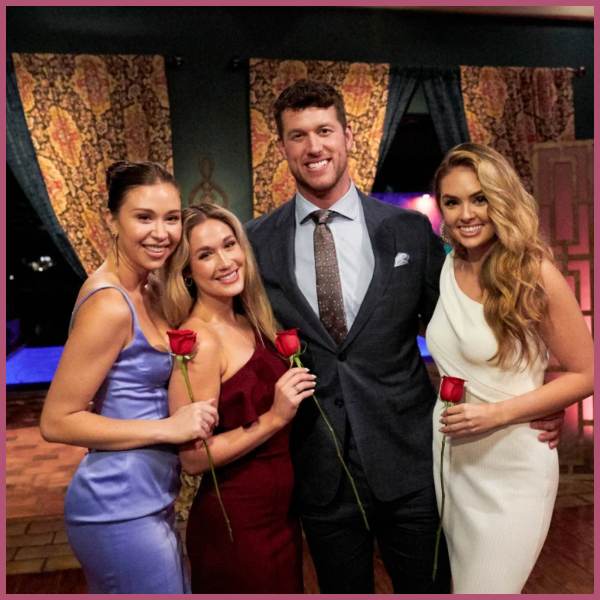 A third one came in,
"I always wanted it to be them at the end😭,"
After their nasty split, both of them were having a hard time finding love. Ecchard and Evans ended their relationship in September just a year after dating.
Recchia, for her part, got engaged to Tino Franco in the ABC series but their romance could not stand the test of time and quickly things turned worse.
Not long after their engagement, Franco confessed to cheating on his fiancee with an unidentified woman he met before joining the hit ABC show.
Also, Read Who Is Dylan O'Brien's Girlfriend Rachael Lange? Their Relationship Timeline