How did Bachelorette alum Zac Clark Manage to Remain Sober for 11 Long Years?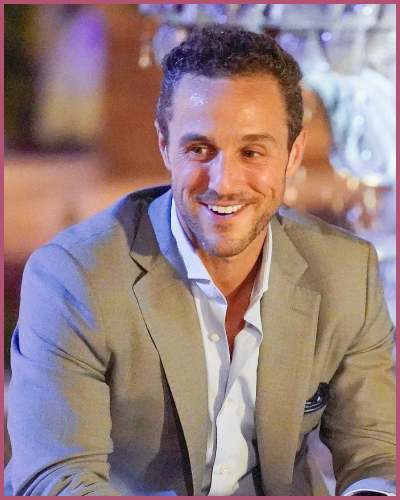 The former Bachelorette contestant Zac Clark is sober for 11 long years. 
The Release Recovery co-founder is promoting a substance-free life by celebrating his years-long Sobriety.
Learn about the wiki, bio, career, and relationship of The Bachelor Nation's alum Zac Clark.
---
It's been 11 years since Bachelorette alum Zac Clark, 38 has opted for a substance-free life! Another milestone after he has openly run mental health campaigns for addicts.
Bachelor Nation's Zac Clark is sober for 11 years
Zac Clark, a former addict, now a New-York based addiction specialist and mental health activist campaigner is sober for over 4000 days. The Release Recovery founder on the occasion of his 11th year of sobriety said,
"11 years sober today, I'm super grateful. As I sit here and I reflect on the past 11 years of my life I can't help but recognize that actually it has nothing to do with me."
The addiction treatment center co-founder who is renowned for his sober life revealed his new milestone through an IGTV video in September 2022 saying,
"This has to do with the people that paved the path for me, those that came before me and, more importantly, the person that is out there still struggling today, struggling with their addiction, struggling with their mental health, feeling like they cannot go on."
Also, Read Jackass Alum Bam Margera is Back After One Year of Alcohol Rehab!
Zac Clark was once a Substance addict after his brain tumor diagnosis
The reality TV star who competed to find love in Tayshia Adams's Bachelorette season had a brain tumor right after college. He used to take drugs like Morphine and Dilaudid and even smoked OxyContin after his tumor diagnosis in his late teens.
Motivating people to stay away from substance use disorder, the season 16 contestant of the Bachelorette advises the troubled souls impacted by their addiction. He added,
"This life is easy and it's beautiful and it's available to you if you want it. Ask for help, we are here for you, we love you, keep going, dig in. I promise you it gets better. If I can do it, you can do it. Let's go!"
Also, Read Sober celebrities! Know those favorite celebrities who have ceased drinking alcohol!
When did Release Recovery founder Clark decide to remain sober?
Zac Clark realized his substance abuse needs a change after 2011. He was taken into rehab in the same year after trying to cash a forged check from his dad's account at a bank.
The bank teller Rhonda Jackson changed his faith and was the reason why Zac began to live his sobriety. Expressing gratitude towards the teller whom he reunited in 2020, Clark disclosed,
"It was one of the most powerful experiences I have ever had. She still works at the same bank! I met my hero, I met the woman who saved my life."
Further revealing the most important life lesson he learned from the lady, Clark said,
"In a world that is filled seemingly with so much apathy, Rhonda Jackson taught me a valuable life lesson. Always treat people with love, always believe and always do the right thing. You never know whose life you might be saving."
Also, Read The transformation of reality TV actress Megan McKenna from a ferocious star to a sober person!