Everything You Need To Know About Bachelorette Contestant Ivan Hall on Tayshia Adams' Season!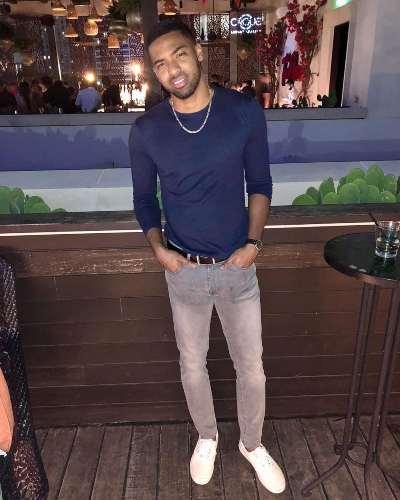 ---
As for now, we know he is there for more than half of a show. Among all the contestants, here is a quick insight into their life as Ivan.
Who is Ivan Hall?
Ivan is most certainly one of the four contestants to appear in Tayshia's final four. His ABC's Bachelorette profile describes him as having a loving and supportive family and a seriously cool job building jets for the U.S. military.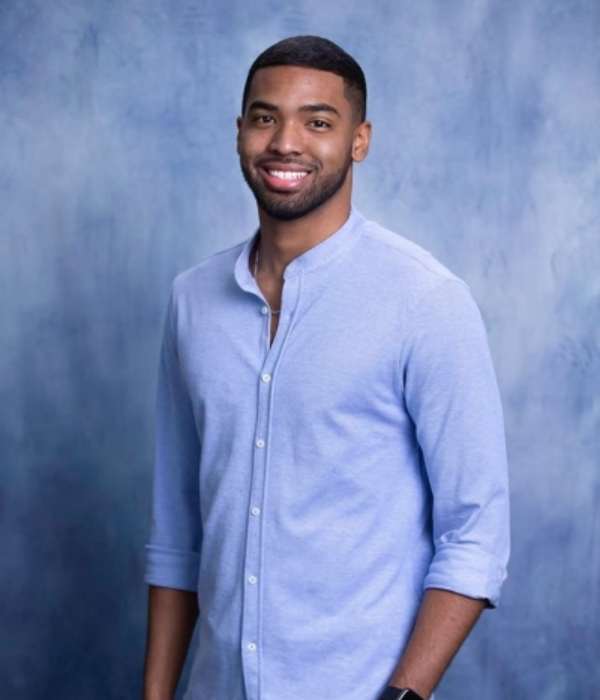 Moreover, the Dallas-based Aeronautical Engineer is very close to his mother. Hall also mentioned he talks with his mother almost every day.
Hall is from Chicago and currently resides in Dallas, Texas. According to his LinkedIn profile, he is a Senior Software Quality Engineer at Lockheed Martin.
He has been enjoying and having fun as a single man since his mid-twenties. And now the 28-year-old engineer has come to the show with the hope of finding love as he now loves to settle down.
You may also read- Who Is New Bachelorette Tayshia Adams; Everything You Need To Know About Her!
Hall loves "Spirited Debate"
One of the most aphrodisiacs for the reality star is intelligence. He revealed the one thing that turns him the most is having a spiritual debate with the woman he loves.
Hall stated:
"Honestly, I, too, love a spirited debate—unless it has the word "presidential" in front of it, of course."
As he is smart and ambitious himself, it is the most important factor for him. This is what we know about Hall so far.
We may soon hear more about the reality star in the future. Stay tuned to the show to see the engineer on his journey of seeking the love of his life.
You may also read- 'The Bachelorette' alum Becca Kufrin split from fiance Garrett Yrigoyen!
All of the Bachelorette contestants this season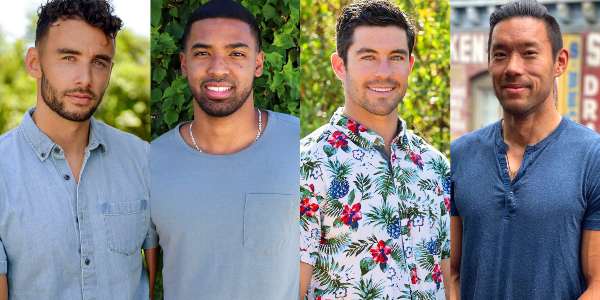 As we all know Ivan is not the only one of the shows who will compete to win the heart of beautiful Bachelorette Tayshia Adams. Here is the list of men who is on the show this season.
28-years-old AJ, a software salesman, Playa Del Rey, CA
29-years old Ben, Army Ranger Veteran, CA
36-years old Bennett, Wealth Management Consultant, New York City
31-years old Blake Monar, Male Grooming Specialist, Phoenix, AZ
29-years old Blake Moynes, Wildlife Manager Hamilton, Ontario, Canada
28-years old Brandon, Real Estate Agent Cleveland, OH
30-years old Brendan, Commercial Roofer, Milford, MA
31-years old Chasen, IT Account Executive, San Diego, CA
27-years old Chris, Landscape Design Salesman, Salt Lake City, UT
31-years old Dale, Former Pro Football Wide Receiver, Brandon, SD
26-years old Demar, Spin Cycling Instructor, Scottsdale, AZ
29-years old Eazy, Sports Marketing Agent, Newport Beach, CA
36-years old Ed, Health Care Salesman, Miami, FL
28-years old Ivan Hall, Aeronautical Engineer, Dallas, TX
31 years old Jason, Former Pro Football Lineman, Arlington, VA
29-years old Jay, Fitness Director, Fort Lauderdale, FL
40-years old Jeremy, Banker, Washington, DC
36-years old Joe, Anesthesiologist, New York City
26-years old Jordan C. Software Account Executive, New York City
30-years old Jordan M. Cyber Security Engineer, Santa Monica, CA
39 years old Kenny, Boy Band Manager, Chicago, IL
38-years old Mike, Digital Media Advisor, Calgary, Alberta, Canada
37-years old Page, Chef, Austin, TX
30-years old Riley, Attorney, Long Island City, NY
31-years old Robby, Insurance Broker, Tampa, FL
27-years old Tyler C. Lawyer, Morgantown, WV
36-years old Tyler S. Music Manager, Georgetown, TX
30-years old Yosef, Medical Device Salesman, Daphne, AL
36-years old Zac C. Addiction Specialist, Haddonfield, NJ
37-years old Zach J. Cleaning Service Owner, St. George, UT