'The Bachelorette' Tyler Cameron is single!! Andi Dorfman laughed off the rumors of dating Cameron.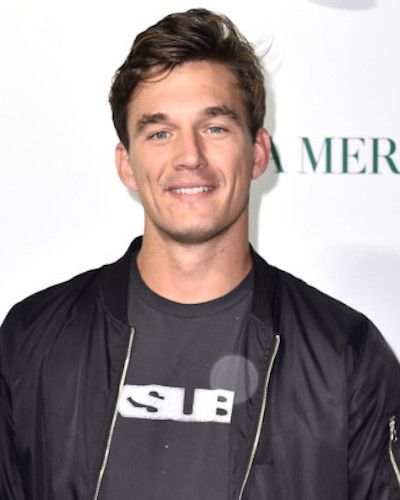 Tyler Cameron has been the talk of the town lately with all the Gigi Hadid rumors and now Andi Dorfman, a Bachelorette alum. The rumors of Tyler Cameron and Andi Dorfman dating first surfaced when the pair were spotted sharing kiss on cheeks back in August while hanging out during a charity run.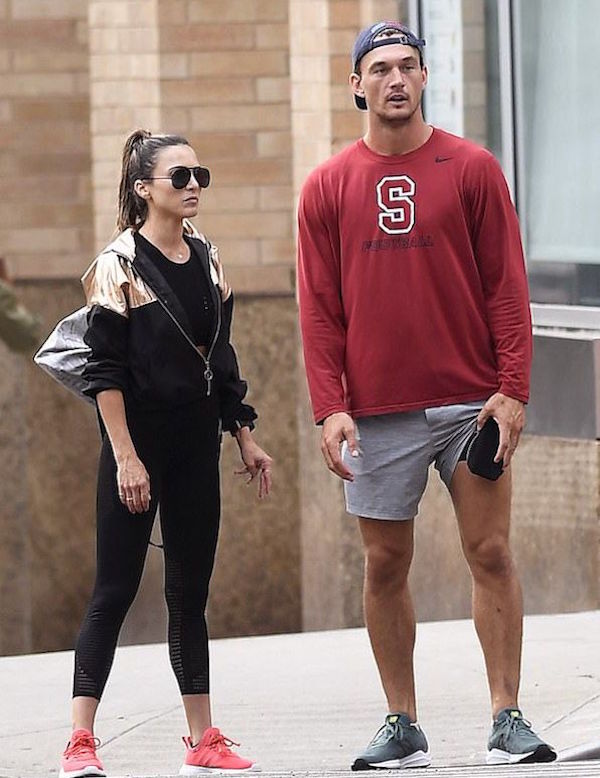 It obviously caused the internet to spiral. Since then the internet and many of the bachelorette fans have been shipping the pair together. However, when the lingering dating rumors resurfaced and fans were hopefully looking forward to some stepping stone in their relationship, Andi Dorfman denied the rumors by laughing it out.
Also, read about Ten of The Bachelor and The Bachelorette Couples That Are Still Together!!
Andi Dorfman denies rumors of dating Tyler Cameron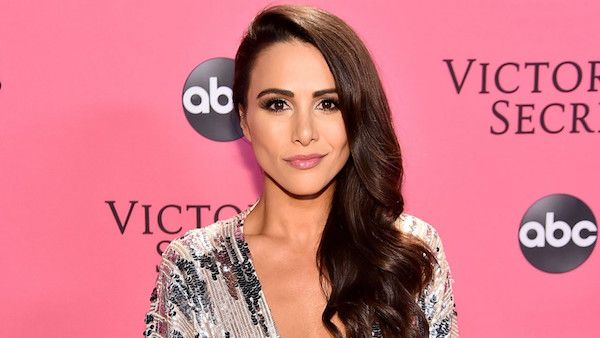 Tyler Cameron is proudly single and Andi Dorfman proves it by denying the dating rumors. Andi Dorfman laughed off the rumors of dating the bachelorette alumna Tyler Cameron.
The pair have been rumored to be dating for a while now. They were spotted laughing and being friendly with each other. Andi was even photographed outside Tyler's apartment which led a lot of the bachelorette fans to assume they were hooking up.
Dorfman, however, put a stop to the lingering dating rumors when she told people,
"I don't think they ship us anymore, I think the Gigi Hadid rumors put that to rest. I was like, 'No, I'm good. I'm in the clear on this one.'" Both attended Wake Forest, although the 32-year-old Dorfman wasn't there at the same time as the 26-year-old Cameron. Dorfman said, "I'm a little older, which he likes to rub in my face."
Andi Dorfman has been proving the world that she does not need a man. Since being in The Bachelorette, she has published two of her books, "It's not okay" and "Single State of mind" which are based on her idealism of not needing a man to feel fulfilled.
She's made quite an impact since The Bachelorette with her novels and daily documentation of her runs. She's inspired countless women to lead an independent life, that is much valuable than finding the perfect man for yourself.
Also, read about Bachelorette Andi Dorfman is Sadden for her Ex-Boyfriend Chris Soules! Sympathizes with Bachelor Chris Soules After 'Horrific, Life-Altering Tragedy':'It's All Very Sad'
Heartthrob Tyler Cameron is running 2 marathons in 2 months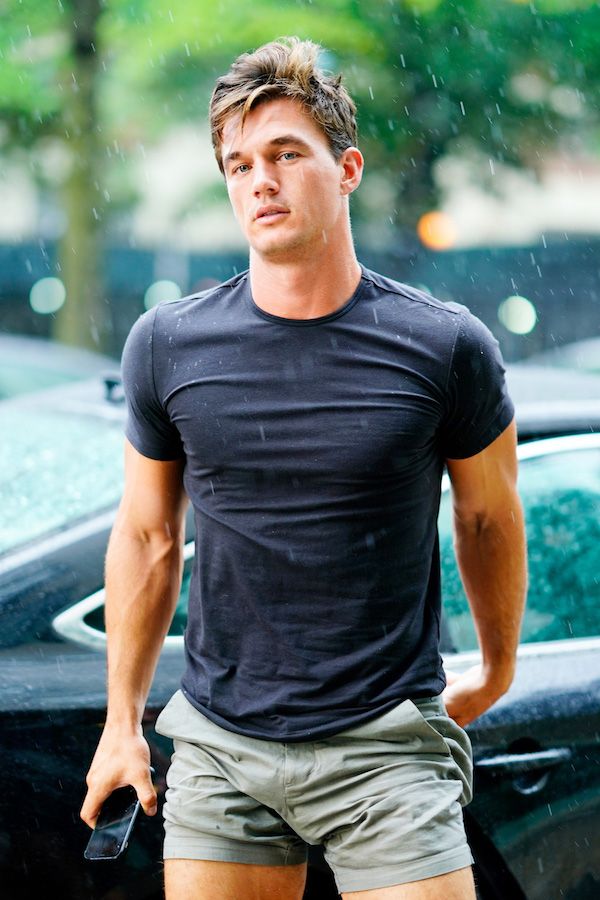 Tyler Cameron is proudly single and is prepping up for 2 marathons in 2 months. If you haven't seen this Bachelorette runner up hottie sweat, you better follow his social media accounts.
The 26-year-old breakout hottie is a former college football player/reality star/model/contractor and is set to run his first-ever 26.2 milers, the Bank of America Chicago Marathon on Sunday to raise money for his food charity.
He is again scheduled to run for a second time less than a month later when he participates in the TCS New York City Marathon on the third of November. Cameron told people,
"I had a hard time with running two miles. But just being consistent and persistent with what I was doing, I was able to grow," 
Also, read about The relationship timeline of Bachelor Nation's Tyler Cameron and supermodel Gigi Hadid!
A short bio on Andi Dorfman
Georgia-born Andi Dorfman is a former Assistant District Attorney from Fulton County, Georgia. Multi-talented Andi is also a TV personality and author. Presently, she is popular among the audience and the media because of her appearance on "The Bachelor". More bio…
source: people