The Bachelorette winner Garrett Yrigoyen reveals, about his childhood heart problem!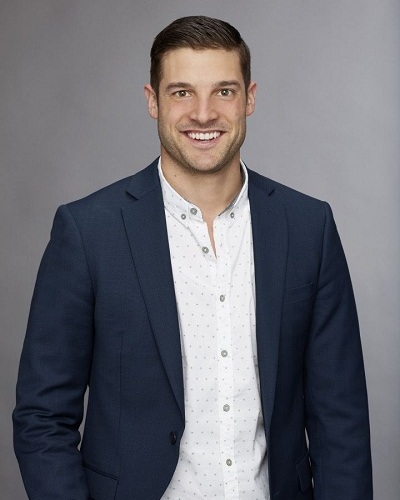 The winner of this season of The Bachelorette Garrett Yrigoyen shared his past health condition with his fans. He said that he was born with a hole in his heart.
Though doctors gave a bleak outlook for him, he has managed to overcome all odds and emerged successful. His fiance Becca Kufrin lauded him for his frankness and told her fans to love him.
Garrett Yrigoyen and his frank social media post
Garrett Yrigoyen, 29 revealed on the social media platform that he was happy. He also went on to narrate his health story. Garrett wrote:
"Recently I was asked 'what makes you remarkable?'… Many people know me from being the last man standing and now engaged to Becca Kufrin from ABC's season 14 of the Bachelorette,"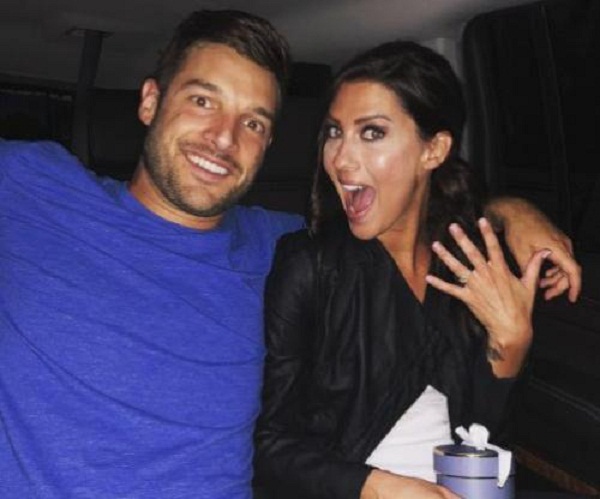 He continued:
"It is remarkable, to be 1 of just a few, of the Billions of people on the Earth, to have gone on a reality show and found love. While it was amazing, and I'm genuinely very happy with everything today, I don't want that to be what defines me and makes me remarkable. I want to share with you, what I think does."
Garrett and his disclosure
Garrett who is a medical sales Rep by profession disclosed that he was born with congenital heart disease. There was a hole in his heart which was the size of a penny and doctors told him that he would not be an active child. Garrett with the support of his patents overcame all odds and emerged victoriously. He stated:
"Damn they were wrong! Since then, the hole has sealed up entirely. There have been many things in my life that have helped fill it up,"
Garrett further said:
"There are the aspects of my life that I give credit to, that are special to me, that make me the 'remarkable' human that I am today. Love and support form family, friends, acquaintances, and my fiancé Becca."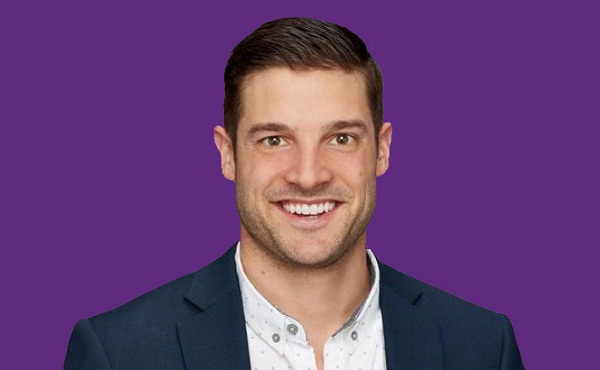 The keys to Garrett's success
Garrett went on to talk about his strong determination and success. He said:
"On days when I'm at my lowest, my dad always says, 'life is for the living, so live it up, and don't waste it.' I take that to heart. … Just say 'Yes,' see what happens, don't forget to smile and say 'thank you.' That is me, GY, I think that makes me 'remarkable.'"
Becca Kufrin and her support
Becca, 28 supported Garrett and sharing his post on her Instagram story wrote to her followers to show her fiance love.
Becca Kufrin and Garrett and their relationship
The couple was engaged on the show. They have moved to San Diego and there are no wedding plans yet. Becca said:
"No dates, no months, no venue,"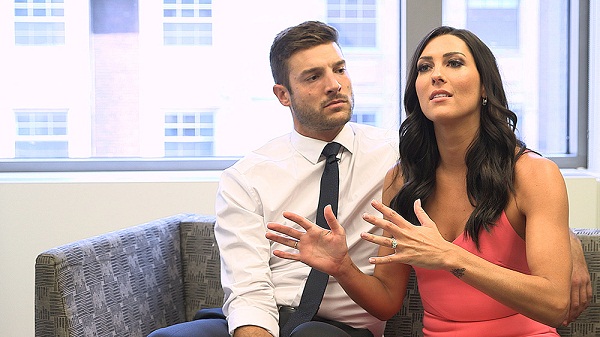 Garrett added:
"I would say the fall of whatever year we choose, because she loves the fall."
Short Bio on Becca Kufrin
Becca Kufrin is an American publicist and television personality. She is renowned as the winner of ABC's 22nd season of the reality show, The Bachelor. She was featured on the 14th season of The Bachelorette as well. More Bio…
Source: US Weekly