Are Bachelorette's Becca Kufrin And Blake Horstmann Dating?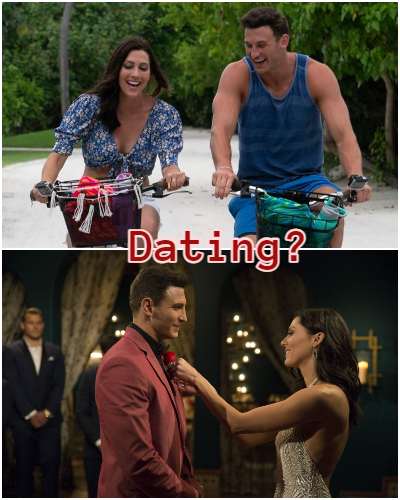 Becca Kufrin recently became a guest on Blake Horstmann's podcast, Behind The Rose. 
Fans are wondering if the Bachelorettes alums are dating each other. 
Both of them are currently single which made people assume if they are dating.
---
The Bachelorette alum Blake Horstmann welcomed Becca Kufrin as a guest in his podcast. If you are a Bachelorette watcher then you probably know that he caught up in drama with multiple women. Meanwhile, Becca left season 14 with fiance Garrett Yrigoyen at the time. After the podcast, some of the listeners are assuming there may be a new couple in the town from Bachelor nation. It has been three years since both of them left the show and most importantly both are currently single.
Are Becca Kufrin and Blake Horstmann dating?
In the podcast, many listeners felt the chemistry between the two was on fire. On the show, the reality star mentioned her feelings from the time of the show are still very real. She also went to say it was not like she ended things but she stopped caring. The reality star further explained about still having a soft spot in her heart and empathy for what Blake has been through. Moreover, she added:
"For your time on my season with me, and all that you gave me. It's not like a light switch you turn on and off."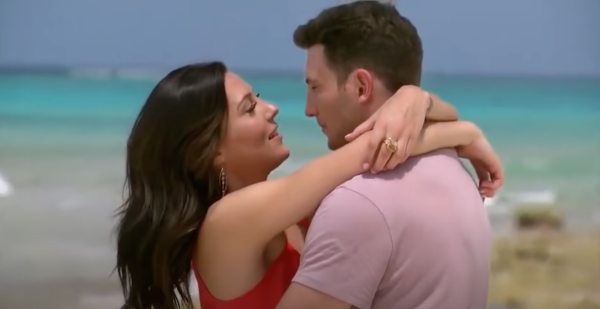 After listening to Becca, Blake responded letting her know how much he valued her as the lead of the show. Blake excitingly said:
 "That's why you're the best Bachelorette. That's why you're the best. You're the best Bachelorette, Becca."
Flirtatious remarks on the podcast
In between the podcast, they brought up an ongoing debate they have about a popular backyard game and the correct name for it. They both had their own opinions on if it is  "Cornhole" or "Bags." Kufrin insisted saying it is called "Bags" and even took her follower's support on Instagram. They reach an agreement if Kufrin wins they will go on a destruction date. On the other hand, they will go on horseback riding if "cornhole" wins the debate. All of the flirtatious remarks made people think if they have something going on.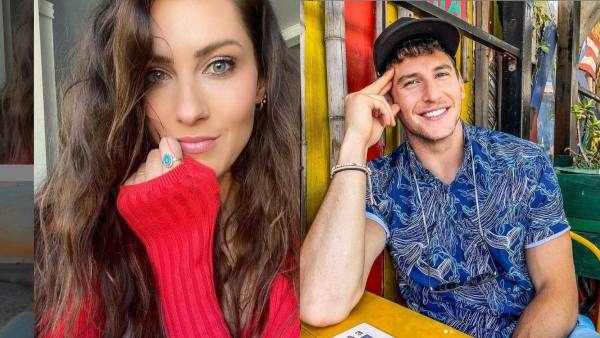 As neither of them has made an official comment on the rumors, it is still unsure. As the "cornhole" won the argument, Becca has agreed to the date. She also went to her Instagram letting her followers know she still sticks to "bags". One thing for sure is that she is going on horseback riding with Blake in the near future. Will the audience be able to see the new couple in the Bachelor's nation? We will just have to wait and watch.
More About Becca Kufrin
Becca Kufrin is an American publicist and television personality. She is renowned as the winner of ABC's 22nd season of the reality show, The Bachelor. She was featured in the 14th season of The Bachelorette as well. Kufrin started her career in the company as a public relations in Skyya Communications. In 2018's 22nd season of the infamous dating show, The Bachelor, Becca was one of the contestants. She was one of the top 3 contestants and later she won the show. See more bio…