Bachelorette's Becca Kufrin Enjoying Her Singlehood Amid Her Split With Her Former Fiance Garrett Yrigoyen!
Becca Kufrin is now single after her split with Garrett Yrigoyen. The Bachelorette star is happily embracing her single life for now. She recently opened up about her recent single life on the podcast. As many of you may be wondering what is reality star doing amid her split.
Here is a quick update on her recent days.
Becca is embracing her singlehood
Kufrin is the co-host in the Bachelor Happy Hour podcast with another former Bachelorette Rachel Lindsay. On the podcast, she mentioned she is enjoying her single life in Los Angeles amid her split with Garrett.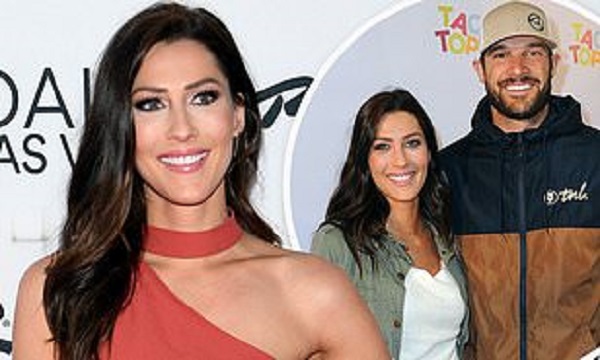 The television personality stated:
"I am single. Now that I can say that, it's easier to talk about where I'm at. I'm 30. I'm ready to maybe be OK with not having to throw all my eggs in one basket. Just kind of enjoy the experience that life and dating have to offer."
The television star who has moved to Los Angels amid her split is embracing her singlehood. Though Kufrin is recently dealing with lots of changes, she prefers to look at the bright side. She explains though it is weird, she feels like she is in a magical spot right now.
Furthermore, she stated:
"Maybe it's the fact that I also moved to L.A. and it's this new chapter. But it just feels like magic."
Becca Kufrin and Garrett Yrigoyen's split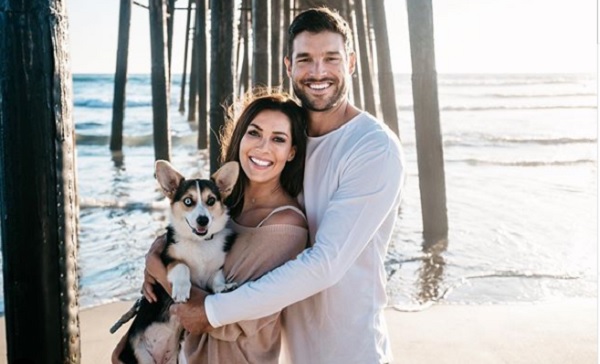 This summer, a former contestant of Bachelorette, Garrett was under fire for his controversial statement.
He showed his support for police enforcement amid the ongoing protest against police brutality and racism. This became one of the reasons to bring a distance in a couple of two years.
Meanwhile, neither Becca nor Garrett has openly addressed the reason behind their split. Becca later moved to her own place after quarantining together with Garrett.
Though the two moved to their respective destination, they handled their split privately without media involvement.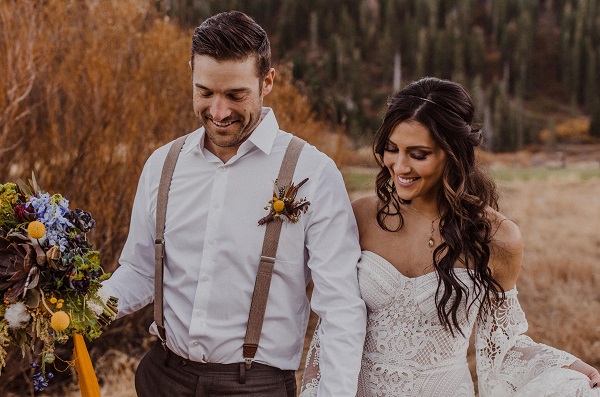 Becca and Garrett met in a reality show back in 2018. After going through a journey of finding love, they finally got engaged in May of the same year.
The duo later moved in and adopted a puppy together making a "Happy Family". After almost two years of their relationship, the news of their split started roaming around.
The rumors of their split first roaming around when Kufrin attended the wedding of Krystal Neilson and Chris Randone without her fiance at the time. Later on, she publicly announced but kept the reason private. During the split, she candidly stated: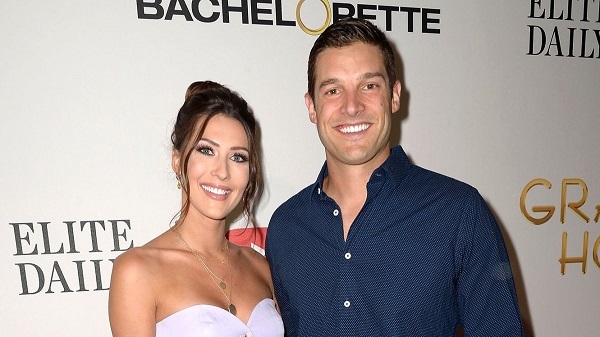 "After many conversations, we came to this decision. It wasn't something that we just arrived at one night. It wasn't based solely off of one Instagram post or somebody else's opinions or comments. There's much more to it."
You may also read- Yung Miami, singer of duo group City Girls celebrates her singlehood with a cruise trip!
More About Becca Kufrin
Becca Kufrin is an American publicist and television personality. She is renowned as the winner of the ABC's 22nd season of the reality show 'The Bachelor'. She was featured in the 14th season of The Bachelorettes as well. See more bio…
You may also read- Who Is Sky Nellor Dating Or Is She Single? Everyone She Has Dated Throughout The Years!