The Bachelorette's couple JoJo Fletcher and Jordan Rodgers may get married soon! The two have yet to decide their wedding date but have already "nailed down" everything for the occasion!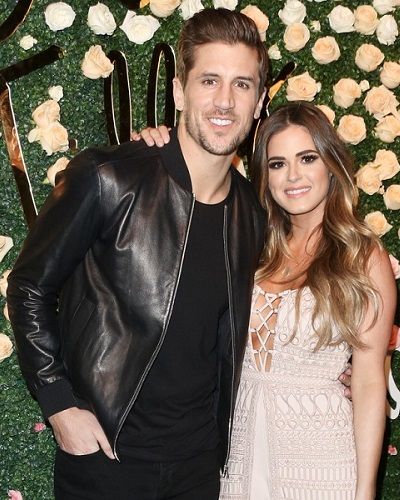 JoJo Fletcher and Jordan Rodgers have been together for more than two years now and these two couples are getting stronger as the days passed by.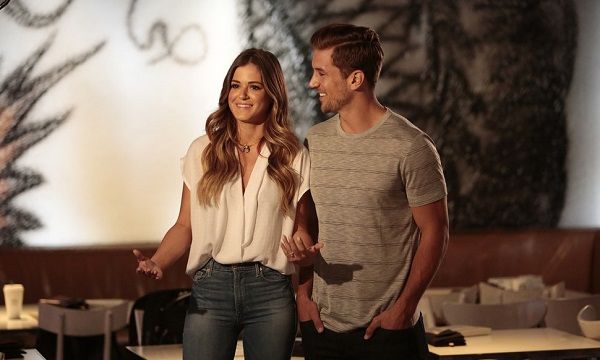 The wedding may take place in

the fall

or at the beginning of

the year

The previous month, JoJo revealed about her wedding plans with her footballer boyfriend Jordan Rodgers to Us Weekly. The lovely couple seems to be too eager and can't wait to be married. Although the two can't wait for being each other's due to their busy lives, their wedding date has yet to be fixed. During the launch party of Stacy's Cheese Petites, she revealed that she wants to have her wedding during fall but due to Jordan's football season, they can't seem to fix a final date.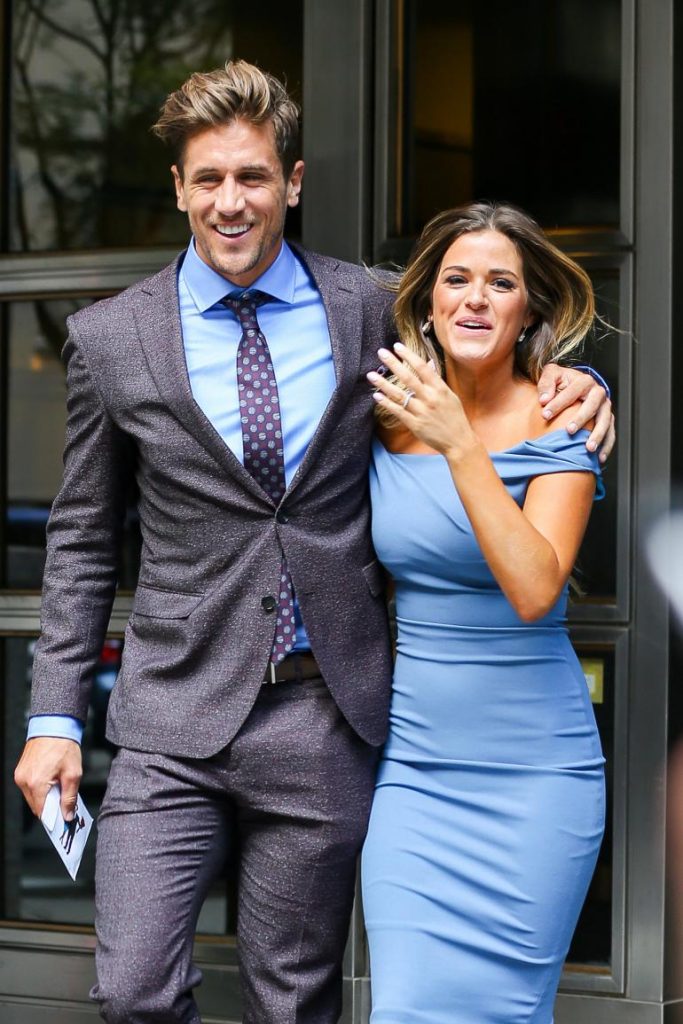 JoJo said:
"I would have liked to have a wedding in the fall, but Jordan's work doesn't really allow for that … because he does football, football's in the fall season."
Since that date would probably be not possible, Fletcher talked about other possible time of her wedding.
"So we're probably gonna [have it] in the beginning of some sort of year. We like it outdoors, we like a lot of greenery, so we have that nailed down. Just not the date."
Even after saying "yes" as a final couple for The Bachelor and The Bachelorette, it is a rare sight to see their love lasting forever like Fletcher and Rodgers. We hope JoJo and Jordan to last for long with their relationship.
Also read JoJo Fletcher and Jordan Rodgers Get Engaged Again! Jordan re-proposes Jojo, marriage on cards?
"Engagement life is good but married life can be even better"
Last month, Fletcher spoke more about her wedding plans with Brides. She said:
"We're really happy and enjoying our engagement and our life has been — and continues to get I feel like — so much busier and crazy, and there's just gonna be that moment where we look at each other and we're like, 'OK. Let's take a pause. Let's do this, it's time.'"
Two years and more to go
The American actress and footballer have been together for quite a time now. For their celebration last year, both Fletcher and Rodgers wished each other via Instagram. JoJo shared a cute video compilation of their sweetest moments with the beautifully 'ridiculous' caption:
"One year with you @jrodgers11 ❤ I love this crazy, beautiful, ridiculous life we have together ;)"
While Jordan posted a pleasing picture of the two standing in a beach
One year ago today, and even more my best friend every single day #1yearanniversary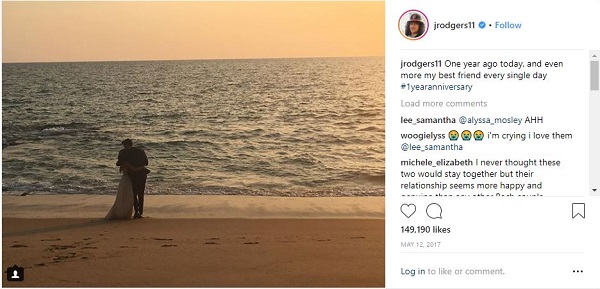 JoJo speaks about The Bachelor franchise scandal
The Bachelor franchise which has been running long for more than 20 seasons is currently involved in a few scandals now. From being claimed as sexual misconduct to a recent indecent assault conviction. But JoJo who has been a part of the series in the past along talks to Fox News about the subject.
"I was shocked to hear about somebody slipping through the cracks like that because when I went through it, at least, they found out everything about my life. Whether it was before I went on the show, during the show, getting in touch with my ex, I mean they have ways of finding out about everything about your past. So I feel like it was very odd, and unfortunate, and disappointing that that wasn't addressed with somebody on this season."
She also added:
"No one should be on the show that has that sort of background, period."
Update JoJo Fletcher and Jordan Rodgers not ready to get married
Jojo and Jordan had problems during the first year of the relationship. They almost broke up with each other. So they are not rushing into getting married. They are spending time with each other to know about each other.
Also read The Bachelorettes couple JoJo Fletcher and Jordan Rodgers may get married soon! The two have yet to decide their wedding date but have already nailed down everything for the occasion!
Short bio on JoJo Fletcher
JoJo Fletcher is a real estate developer and a reality television personality. She has gained the popularity after competing on the 20th season of the ABC's reality show, The Bachelor for the heart of Ben Higginson. See more…
Short bio on Jordan Rodgers
Jordan Rodgers is an American former football player and sports commentator. Previously, he has played for Jacksonville Jaguars, Miami Dolphins, and Tampa Bay Buccaneers. Currently, he is serving as a college football analyst for the news program SEC Now on the ESPN SEC Network. See more…
Source: usmagazine, Instagram, Fox News