Bachelor's Courtney Robertson Is Engaged To Her Boyfriend Humberto Preciado; Also, The Couple Is Expecting Their First Baby!
Two happiness at a time!! The Bachelor's Courtney Robertson engaged to her boyfriend Humberto Preciado. But there is another bundle of happiness on the way for the couple. The duo is soon to welcome their first child together.
Courtney Robertson Is Engaged To Humberto Preciado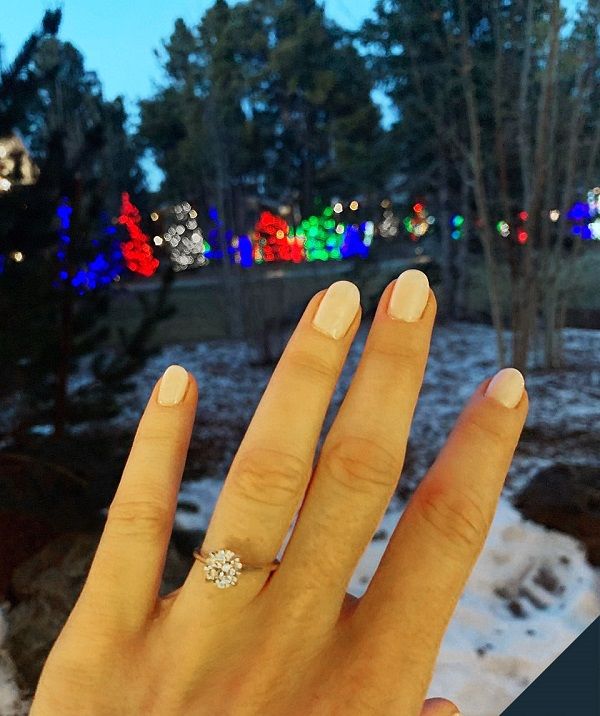 The duo met back in April after connecting with each other on social media. The reality star explained her start days with her boyfriend saying:
"He had 'liked' a photo of mine on Instagram and I recognized his name. I remember like 10 years ago a friend of mine telling me about a guy she liked, Humberto. His name is so unique. I didn't put it together right away, but I was like, 'Wait, have we met before? This guy is cute. Oh my gosh, he lives in Arizona.' I DM'd him and then we went out a couple of days later and we've been together for eight months. He moved in in July, and the rest is history."
You may also read- 'The Challenge' Star Zach Nichols Engaged His LongTime Girlfriend Jenna Compono!
Humberto asked her father to propose his 14-weeks girlfriend and he popped the ring after getting permission from his soon-to-be father in law.
Courtney and Humberto expecting their first baby together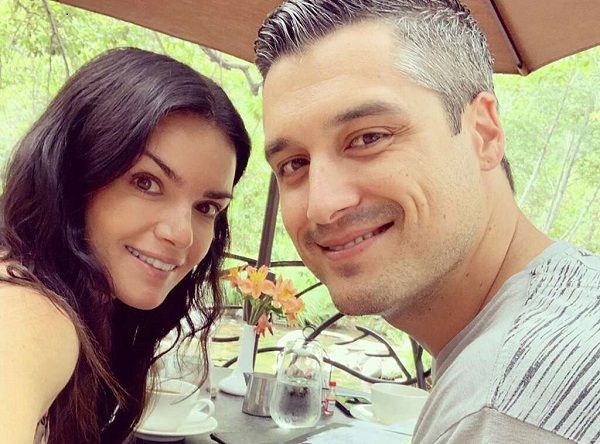 With the joy of engagement, there is another happiness soon to join the couple in their life. The reality star gushed talking about the moment when she found out she was pregnant with her first child.
She stated:
"He was out of town for a conference for work. I had one of those period tracker things, and I was a day late. I'm calling him like, 'Oh, my gosh, I think I need to take a test. I think I'm pregnant, I'm so excited. He's like, 'Just wait until I come home,' which of course, I couldn't. He was like, 'OK, just call me when you do it and I'll just step out of the conference.' He did and he was so excited. He bought some little baby stuff when he was there and came home the next day."
The pair also had their gender reveal in early December with their friends and family. At the reveal, they found out they are about to welcome a baby boy.
The reality star later talked about her pregnancy said that she had named picked for both boy and girl. However, she really wanted a baby boy as there was no baby boy on his side of the family. She furthermore stated: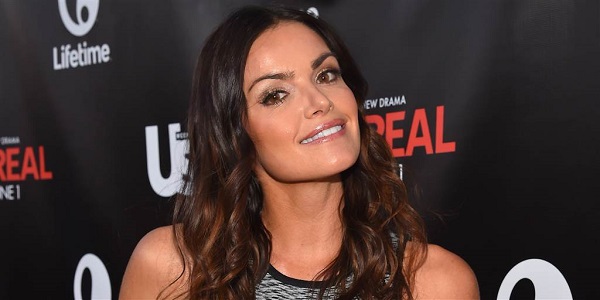 "We had a girl name picked out of course, but we both really wanted a boy because his family, there's no boys on his side of the family. He was an athlete, he played football in college. I always wanted a boy. I'm a tomboy as you know. I grew up playing sports. My sister had three boys. I was like, 'Of course, I'm probably not going to have a boy. We got the results back and I was actually shocked.' I just thought in my head it was a girl."
Source: Page Six, Daily Mail
You may also read- British drama Slumdog Millionaire actress Freida Pinto is engaged to Cory Tran!