Bad Bunny Shocked Fans By Sharing a Smooch with Male Backup Dancer at the VMAs!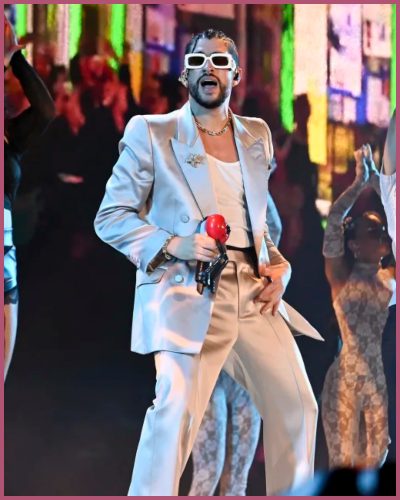 Bad Bunny kissed his male backup dancer on stage at the 2022 VMAs.
The Puerto Rican singer performed his hit number Tití Me Preguntó at the award ceremony.
Bunny's full name is Benito Antonio Martinez Ocasio.
---
Bad Bunny celebrated his big win at the VMAs 2022
Bad Bunny is not afraid of making a controversial move.
The Puerto Rican singer whose real name is Benito Antonio Martinez Ocasio recently performed at the Yankee Stadium for the MTV VMAs on Sunday.
The artist was performing on stage but then surprised his fans when he gave a male backup dancer a big smooch.
The 28-year-old was performing his hit song Tití Me Preguntó and while he was singing energetic dance numbers, he leaned over to kiss one of his female backup dancers.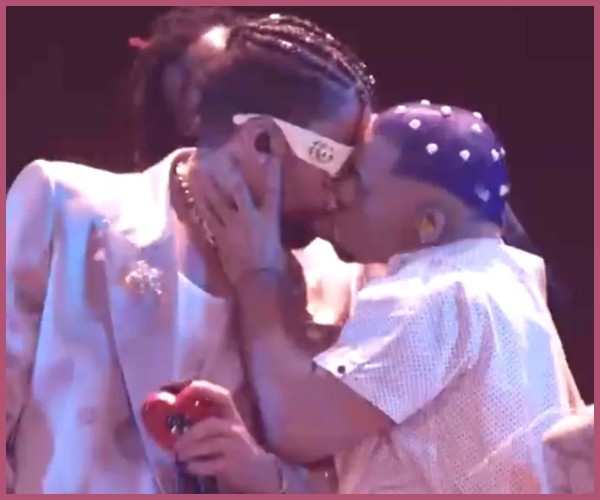 As the shocking crowd watched in amazement, the rapper turned the other way to smooch a male dancer. It left the whole audience baffled and shocked.
Many are saying that it was because of his excitement that flowed after being named artist of the year. The South American singer was up against Drake, Ed Sheeran, Harry Styles, Jack Harlow, Lil Nas X and Lizzo.
The Moscow Mule singer made history by becoming the first non-English language artist to win the award.
Also, Read Jungkook, First and Only K-Pop Soloist to be Nominated for MTV Video Music Awards 2022
Bunny's views on clothes and gender
Benito has always been a very controversial figure. He is widely famous for challenging toxic masculinity in the Latinx community.
In a Playboy cover story in 2020, Bunny said:
"I think that sex is a giant world, and everyone is free to see it as they want and do it with whoever they want, however they want, with infinite possibilities,"
He concluded:
"In the end, we are human beings. Everybody feels, everybody falls in love with whoever they're meant to."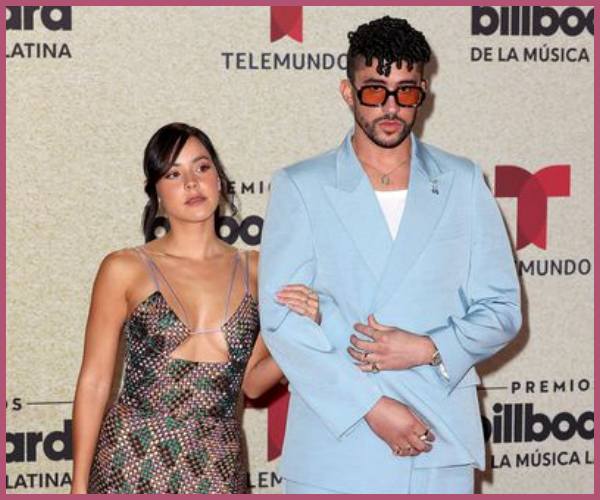 In 2020, he made headlines by dressing in drag for his popular Yo Perreo Sola music video. In May 2022, he revealed that he does not follow a rulebook when it comes to fashion.
He told GQ magazine:
"It depends on my state of mind. Everybody has to feel comfortable with what they are and how they feel. Like, what defines a man, what defines being masculine, what defines being feminine? I really can't give clothes gender."
The singer is currently dating Gabriela Berlingeri. He is also gearing up for his Bad Bunny: World's Hottest Tour. The artist also recently made his acting debut by starring in the action comedy Bullet Train alongside Brad Pitt and other big names.
Also, Read Love Island star AJ Bunker breaks up with boyfriend after he lied about his sexuality