9 Exclusive Bag Collection Of Kim Kardashian!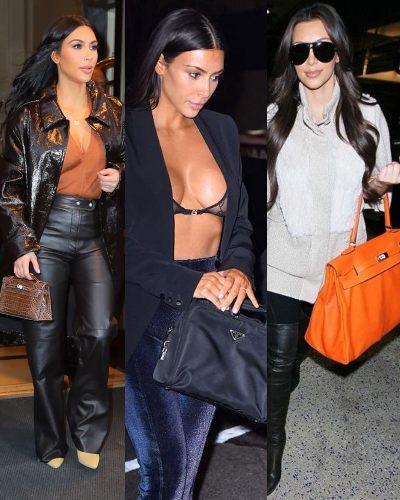 American Kim Kardashian is a media personality, model, entrepreneur, and businesswoman. She is a billionaire and has a very luxurious lifestyle. She has her own different beauty product line. Kim is known for her own unique fashion and trends. When it comes to her bag collection, she enjoys buying a branded good design bags.
She has a huge collection of different branded bags in her closet. Please scroll more to know the 9 bag collection of Kim Kardashian.
1. Crocodile Hermes Birkin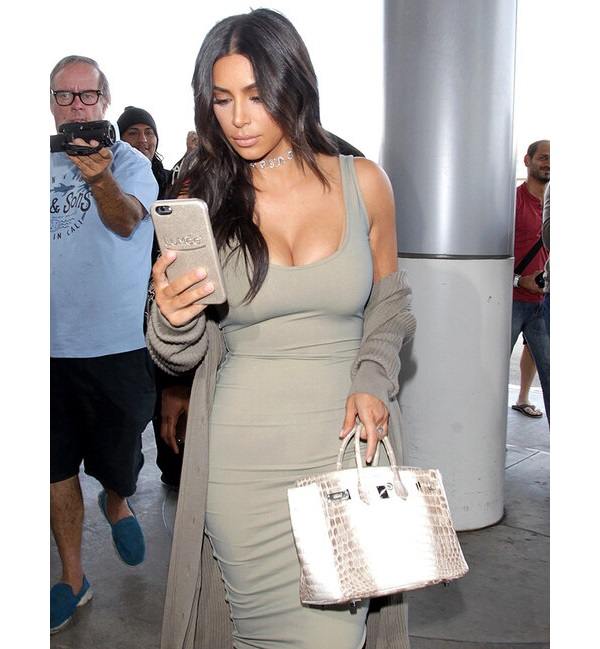 Kim likes to carry this Crocodile leather Hermes Birkin bag. This is one of the most expensive and most rear bags on her bag collection list. It is worth around $150 k.
2. Hand-Painted Birkin Bag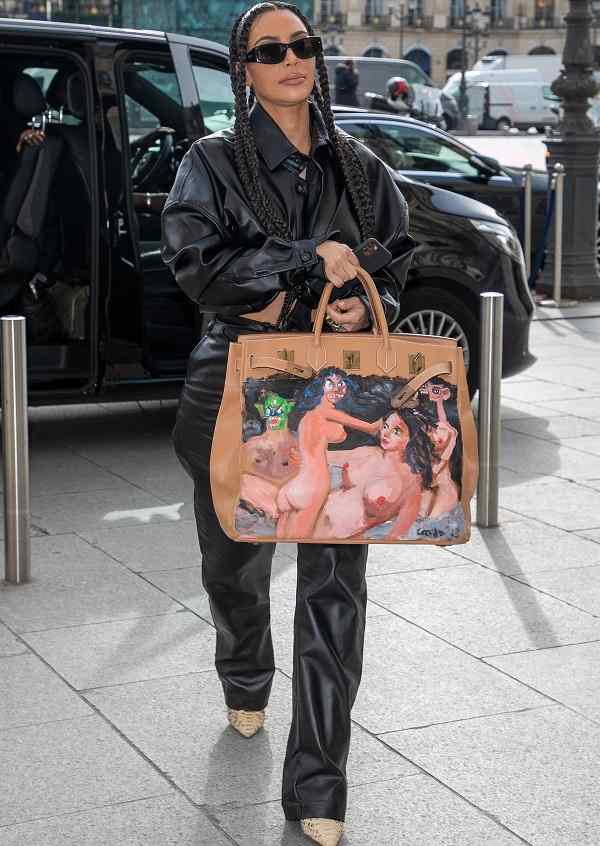 She has a stunning Hand-painted Birkin Bag, which is designed by artist George Condo. This Hand-painted Bag is also a present from her husband Kanye West. It is worth around $40k.
3. Dior Saddle Bag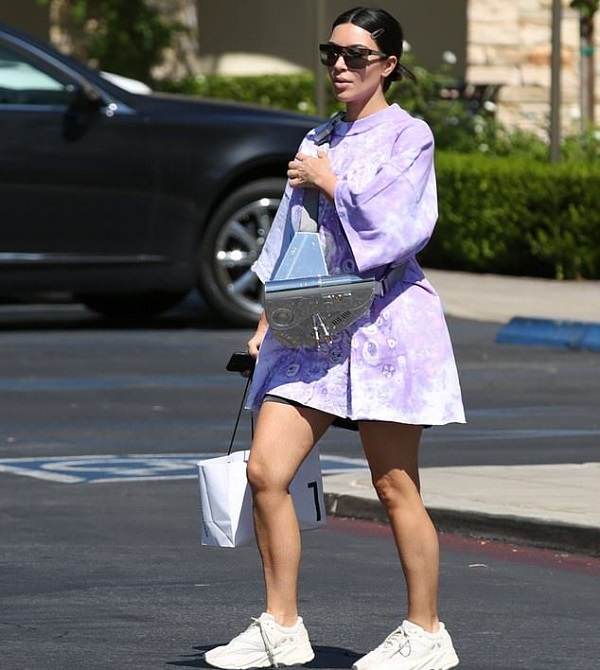 Kim was spotted while carrying this Heavy Metal Saddle Bag to the Malibu streets. This limited unique bag is a creation of Japan's Hajime Sorayama and Dior's director, Kim Jones. This heavy metal bag costs $35k.
4. Chanel Légo Bag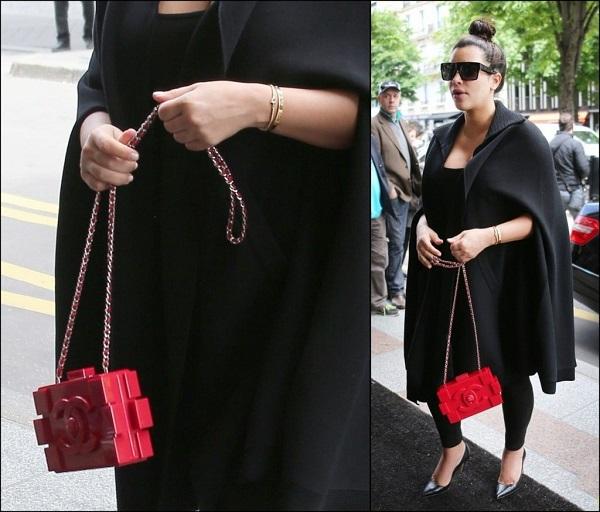 She really likes the bags from Chanel Brand. Because over different years she was continuously seen with various Chanel Bags. This unique designed red lego bag costs around $20k.
5. Hermes Birkin Painted By North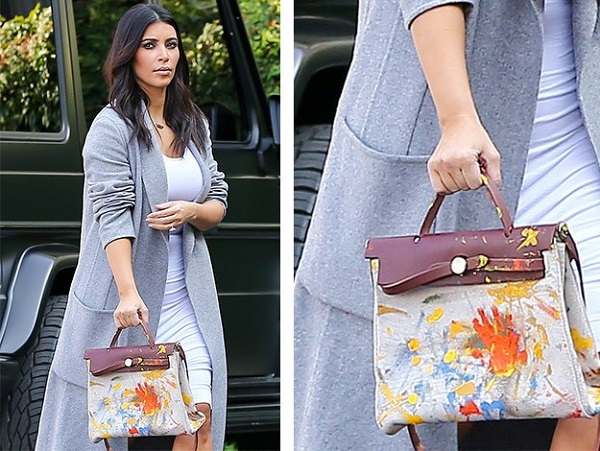 This memorable printed bag is actually a handprint of her daughter North West. While walking around with her husband Kanye, she was spotted carrying this splattered Herms bag. Its cost is $20k.
Also read: How To Get Kim Kardashian Inspired Stylish Look; 5 Stylish Looks!
6. Louis Vuitton bags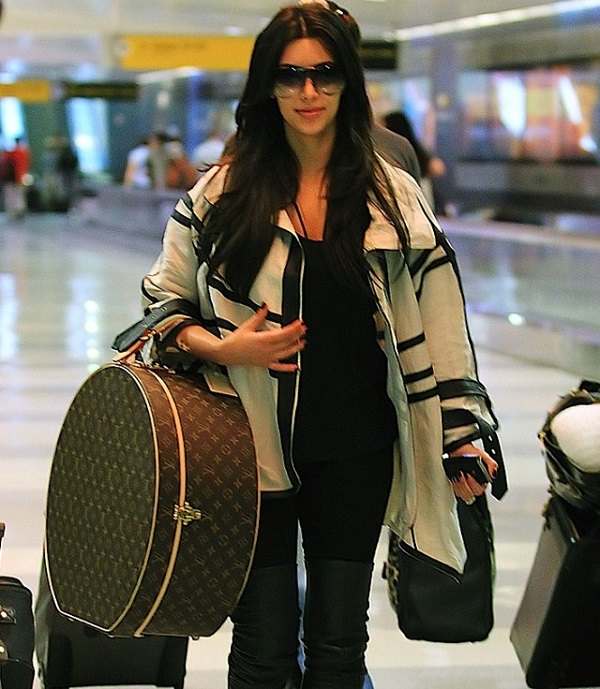 She likes to hold these wonderful Louis Vuitton bags while visiting different places. The above shown Louis Vuitton bags luggage is worth around $8k. These double-sized luxury bags are very flexible to put your favorite clothes and accessories.
7. Hermès Kelly Pochette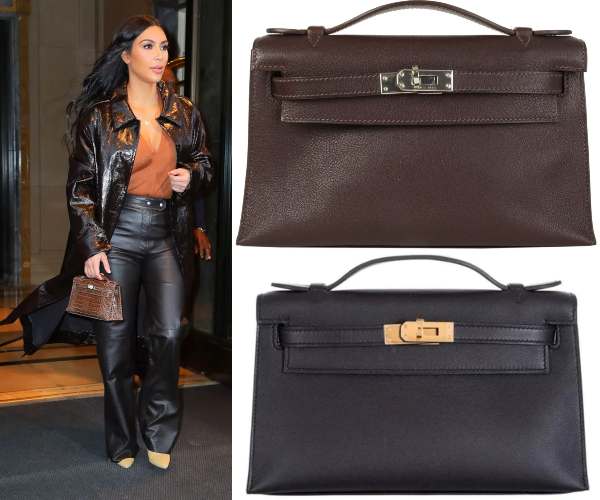 Kim has a huge collection of Hermes Kelly bags. This tiny leather bag is perfect to hold in any event and occasion. Its market price is around $9k.
8. Prada Nylon Bag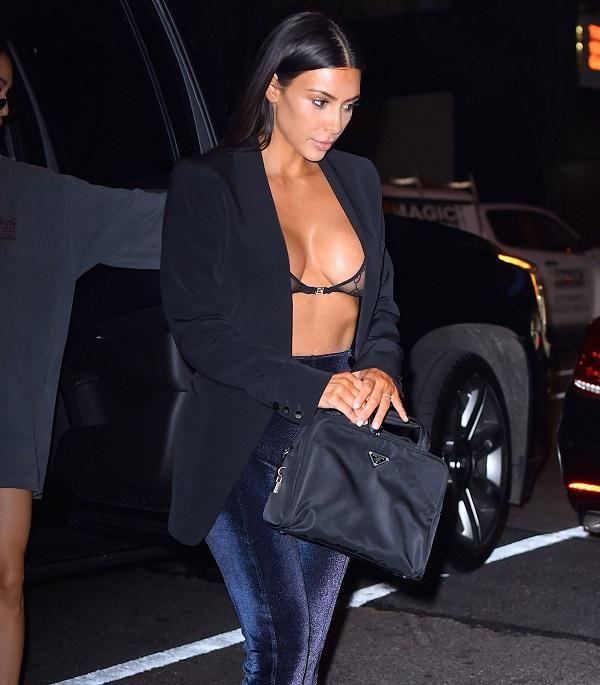 She attends the night dinner party with these beautiful Parda Nylon Bags and sexy stunning black outfits. Iconic Saffiano leather trim is used in this nylon mini bag. It is worth around 1.16 k.
9. Louis Vuitton Keepall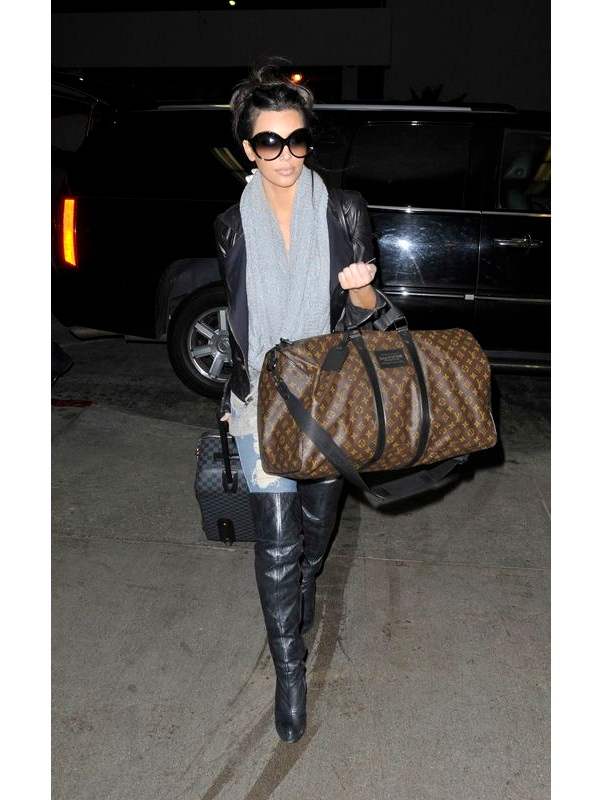 This Trendy large-size Louis Vuitton Keepall is handy to lift your necessary clothes and accessories. Kim was spotted while carrying this bag at the airport. Its market price is around $2.5k.
Also read: 11 most luxurious branded bags in 2021. These celebrities have used them