Banana Island in Lagos, Nigeria is a billionaire's haven!
Banana Island is an artificial island in Lagos, Nigeria. This newly built community has houses owned by the world's wealthiest people and celebrities and they have dubbed it a billionaire's paradise.
Nigeria's Banana island
This man-made island off Lagos in Nigeria is the nation's pride and it is Nigeria's answer to similar artificial islands in the world. The latter include Seventh Arrondissement in Paris, La Jolla in San Diego, Tribeca in New York City, Palm Jumeirah in Dubai, and Shibuya and Roppongi in Tokyo. The island is situated in the Ikoyi neighborhood of Lagos.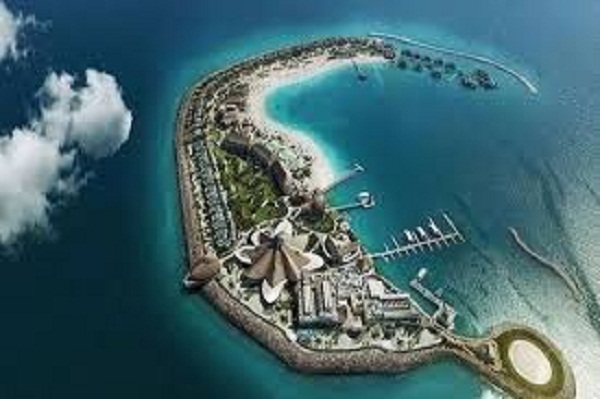 Completed in the year 2000, the island houses the country's richest and most famous families. The locality boasts of a quiet and peaceful atmosphere which is unlike that of the noisy Lagos. The island is shaped like a banana and hence the name.
Banana island – area and boundaries
The sand-filled island with an area of 1.63-million-square-meter lies just over 5 miles east of the commercial part of Lagos called Tafawa Balewa Square. Additionally, it has a dedicated road which connects it to a network of roads near Parkview Estate. The First Avenue is on its North and the Second Avenue to its South and both merge and run around the island's perimeter.
The cost of land on Banana island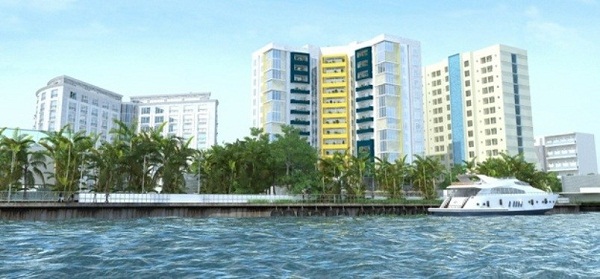 Roberta Nouboue is the managing director of Madingwa Real Estate. He states that the rate of land on this island is NGN400,000 which is equal to USD 1101 per square meter. She also said that detached houses are few on the island and they cost NGN1 billion (US$2.75 million) and upwards. A detached house is now on sale, there and the asking price is NGN 5 billion. Its land area is 2,600 square meters and has 6 bedrooms.
Single-family terrace/townhouses with area 400 Square meters on 1000 square meters land and with, 4 bedrooms cost NGN350 million to NGN500 million.
The initial plan
The island developers had planned to make only detached houses on the island. Development started in the Southern part of the island. But as property prices soared, it gave way to high-rise condo developments in the north which were in demand at that time. There are three prominent condo developments: Ocean Parade Towers, Bella Vista Towers, and Lakepoint Apartments. Ocean Parade has the most amenities and is of high class. She said:
"There are more apartments and terrace houses than detached single-family homes because land is so scarce and land prices are so high. Most of them are owned by individuals and rented out to tenants who pay NGN25 million to NGN30 million annually."
Mixed-use high-rises are three in number; the Adunola which is the oldest, and Lakepoint Towers and Desiderata. She said:
"The first houses that were built are in British and Dubai traditional styles,"
Almost every house has a swimming pool and a gym. Additionally, People have custom-made houses there.
Celebrities who own houses on Banana island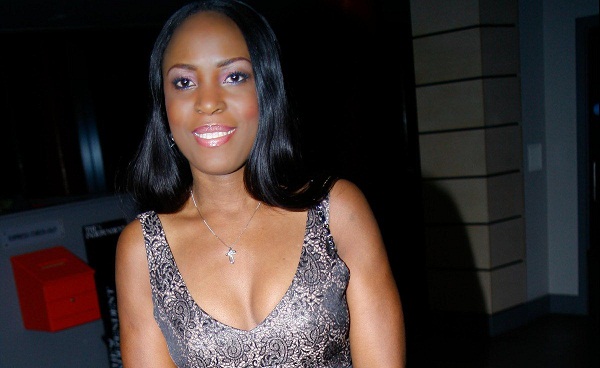 Many Nigerian celebrities have mansions on this island and the list includes Linda Ikeji who is a blogger and businesswoman. Also, Kola Abiola, who is the son of a politician also has his own place there. Additionally, Politician Iyabo Obasanjo, Dr. Mike Adenoma, inherently rich Sayyu Dantata, the first Lady Diezani Alison-Madueke, politician Bola Ahmed Tinubu, business tycoon Aliko Dangote, and Tundun Abiola who is a lawyer and Kola Abiola's sister have houses in Banana island. Currently, Dr. Mike is at loggerheads with the island resident's association since he wants his name to be on one of the streets there.
Celebrities prefer it for various reasons. Ms. Roberta said:
"It offers security, tranquility, and privacy. To get to the island, you have to pass through a security gate. It's by invitation only."
Source: legit.ng, mansion global
.