Bang Bang! Keith McCurdy's life story from a school dropout from Delaware to a celebrated tattoo artist in New York!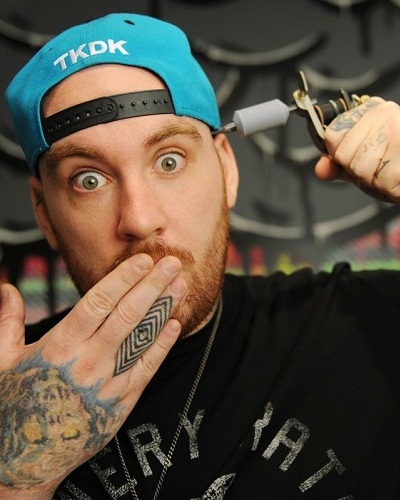 He has left his permanent mark on the skins of some of the famous celebrities of the world.
Keith 'Bang Bang' McCurdy is a world-famous tattoo artist.
His clientele list is lengthy and includes names such as Justin Bieber, Miley Cyrus, Kylie Jenner, and the like.
---
Keith 'Bang Bang' McCurdy and his life before the fame
Bang Bang or Keith McCurdy was born in rural Pottstown, Pennsylvania. He was born on 28 November 1985 and his present age is 33 years.
His parents Vincent LaCava and Susan McCurdy were teenagers when Keith was conceived and delivered. His father went to complete his college and Keith with his mother moved to Claymont in Delaware. Susan was an exotic dancer and later started her own cleaning business.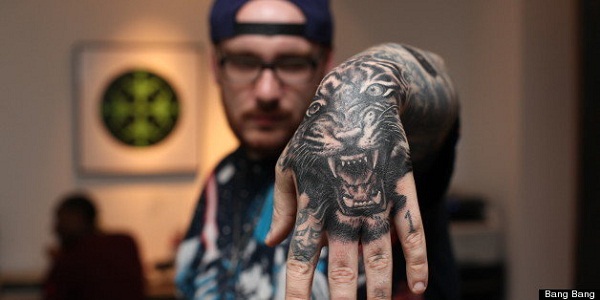 Keith first was sent to a boys' boarding school in Connecticut called South Kent. But he was expelled from the school and after his return to Delaware joined Mount Pleasant High School.
He was fond of doing tattoos and dropped out of school to pursue it.
Keith McCurdy and his first tattoo
Keith got his first tattoo at the age of 15. It was a Superman logo that cost him $ 180 at Tattoos by RC in Folsom, Pennsylvania.
Keith is a self-taught tattoo artist. He purchased a tattoo kit and began to practice on himself. He also used to do it for friends and relatives.
Keith McCurdy and his first job and career growth
Keith began work at Rage of the Needle situated in Minquadale in Delaware. He tattooed a gun on each side of his neck and also wrote Bang Bang on it. This became his nickname.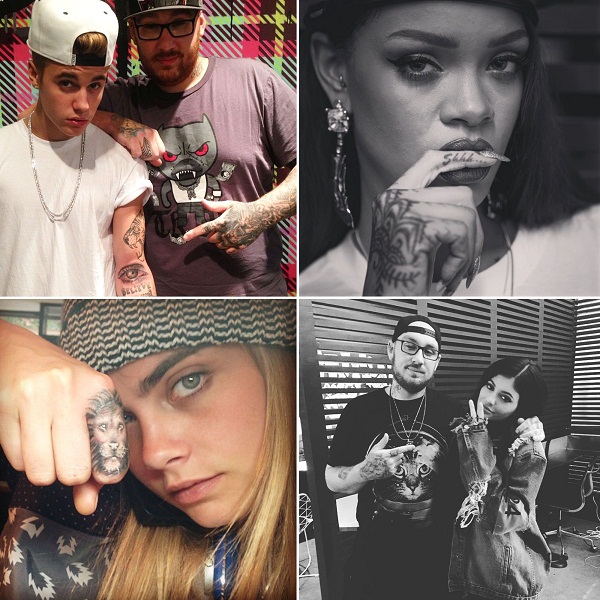 In less than a year, Keith moved to New York and took work at the Crazy Fantasy studio in Greenwich Village. But he did not like the place.
He then shifted to a nearby parlor called Whatever Tattoo. It was here that he gained fame through his inking. He was named the best tattoo artist in the shop.
In 2007, Keith met Rihanna and did some inkwork for her. He credits her for bringing more notable people to him as his clients. As the demand for his work increased, Keith began to visit several other studios and work for them as well.
Keith McCurdy launches his own studio
After a decade of such work, Keith launched his own shop in New York City and named it Bang Bang Tattoo. He also started his own website called Bangbangforever.com.
He also wrote and released his memoir called Bang Bang: My Life in Ink in 2015. Last year, Keith opened another shop in SoHo.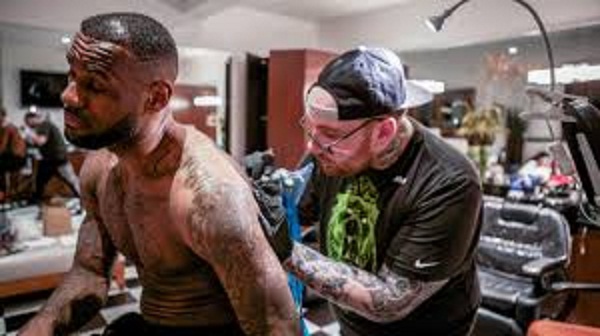 Keith McCurdy and his personal life
Keith has his own social media platforms such as Instagram and Facebook. His followers are millions and Keith is a celebrity himself now. Keith was a married man.
His wife was Etsuko Tsujimoto but they separated. But he has two daughters with Etsuko. Their names are Kumiko and Yukari.
Keith McCurdy is a self-taught tattoo artist who quickly climbed the ladder of success through his hard work and dedication. He had said in an interview once:
"I never imagined I'd be in LeBron James's house tattooing in his basement, eating dinner with his family."
We wish him the best in all his ventures!
Source: Wikipedia, v magazine, bangbangforever