Barbara Walters is preparing for her own funeral and is ready for her death
Barbara Walters prepares for her death and funeral
Eighty-nine-year-old Barbara Walters', who has now turned ninety on 25th September 2019, is at the fag end of her life. She is now planning for her funeral, as per a report by Radar Online.
An insider said:
"Barbara is a total control freak, so it should be no surprise that she's producing her funeral,"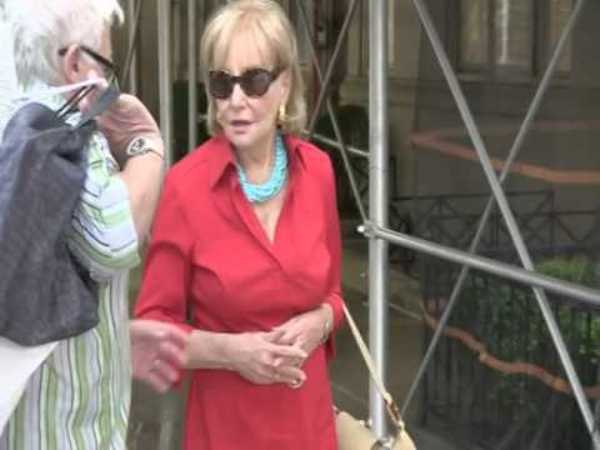 It seems she is putting in every detail of her funeral rites-venue, flowers, musical performance, and guests. A video package has been prepared which would highlight her life and career. She had written, edited and documented the steps of her funeral to the minutest detail.
Barbara was last seen in public in mid of 2016. She had earlier stopped taking visitors but now has eased the entry for her friends and fans since she feels that it might be the last time that her friends and fans might meet her.
Barbara is all ready for her death and feels that she has lived her life to the fullest and well.
You may like to read: One and only daughter of the famous journalist Barbara Walters, Jacqueline Dena Guber has much importance in her family!
Barbara's Career life, Net worth
She had started work on 20/20 in 1979 and continued to work at that place until 2004. Barbara then returned to the program again after a few years and continued to host the show until 2014 when she stepped down. She became the first lady to host ABC's ABC Evening News.
She did continue to work for these programs even after retirement. But as aging took over, she remained indoors and Amy Robach became the new host of her program. Barbara had begun to live within the limits of her New York apartment avoiding any guest visit.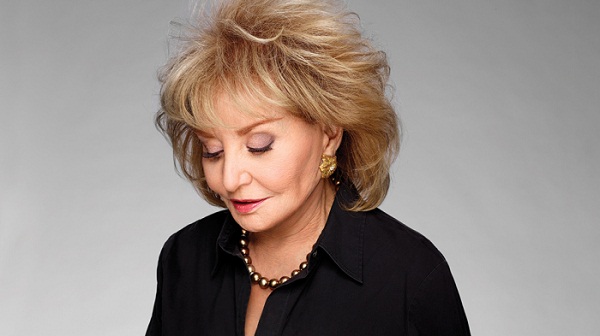 According to the reports, she has a net worth of around $170 million.
Barbara and her health
She has significant signs of aging and also has become a bit forgetful and confused. Barbara had developed a fear that if she ventures out she would fall and break her hip.
She was aware that this could lead to more problems in her life besides her old age. Hence, she preferred to only allow very close friends to meet her. There is a trainer who sees her weekly.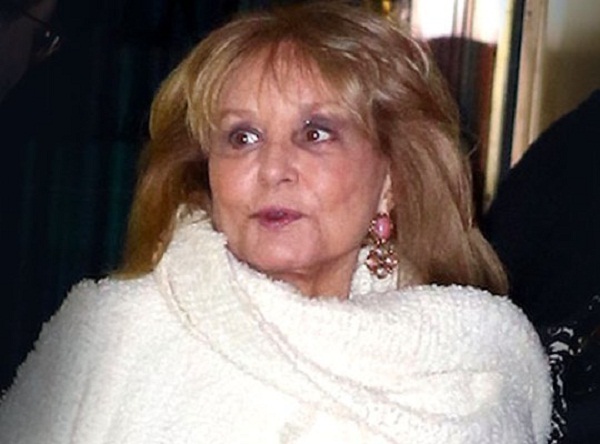 In 2013, Barbara Walters had taken ill. She had suffered a fall and cut her temple. It was so bad that she needed to be hospitalized. She was attending the inauguration party at the British ambassador's residence in Washington when she fell and injured herself badly.
She had been treated at a Washington hospital. But while at the hospital, Barbara Walters developed a fever and later it became known that the fever was due to chickenpox. She soon developed rashes over her body. She was then transferred to the New York hospital.
Whoopi Goldberg, the co-host of The View told on the show:
"We want to give you an update on Barbara. You all know that she fell and cut her head 10 days ago, and then was running a temperature, but it turns out it is all the result of a delayed childhood. Barbara has the chicken pox. She'd never had it as a child. So now she's been told to rest, she's not allowed any visitors, and we're telling you, Barbara — no scratching."
Barbara Walter's other ailments
She also has heart disease and a few months back despite all the precautions she took, she had broken her hip due to which she was now confined to a wheelchair.
Also read The veteran broadcaster, Barbara Walters! Her current life and health status, recovery from chickenpox and a temple injury!
Short bio on Barbara Walters
Barbara is an American broadcast journalist, author, and television personality. Similarly, she is well known as Barbara Walters, Barbara Jill Walters.
Likewise, she is also known as a television personality in the early 1960s, when she was a writer and segment producer of "women's interest stories". More Bio…