Barron Hilton and Wife Tessa Welcome Second Baby, Son Caspian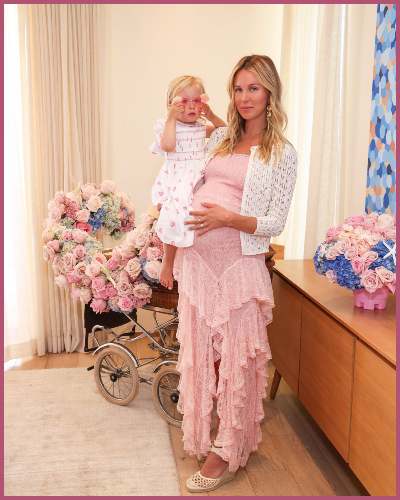 Barron Hilton and his wife Tessa are parents to two after welcoming a son on September 4, 2022.
The hotel moguls Richard and Kathy Hilton are grandparents to a newborn baby boy Caspian.
Catch up on the relationship timeline, kids, and marital journey of Barron Hilton and his wife Tessa.
---
Paris Hilton and Nicky Hilton recently welcomed a nephew as brother Barron Hilton II announced the birth of his only son Caspian with his wife Tessa!
Who is Caspian Barron Hilton? Learn about the nephew of Paris and Nicky Hilton
The not-so-famous-brother of Paris and Nicky Hilton, Barron is dad to a second child Caspian. He and his wife Tessa Gräfin von Walderdorff confirmed they are over the moon to welcome their junior Barron. They said,
"We are over the moon to welcome our little boy, Caspian Barron Hilton. Milou is so excited to be a big sister!"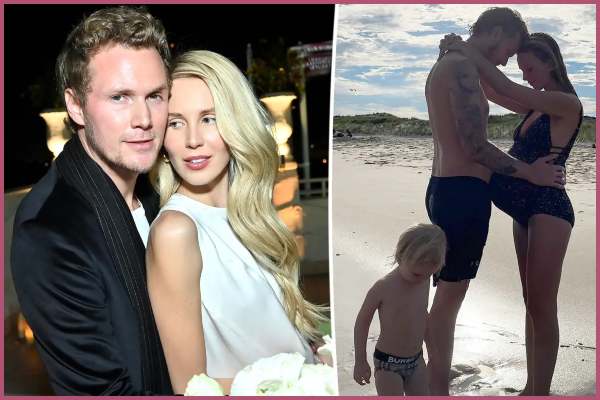 Caspian Barron Hilton is the son of socialite Barron, 32, and his wife, Tessa, 28. If you are wondering what Caspian means, it denotes expansion and strength, the family of four is indeed feeling the same energy.
The great grandfather of Caspian had the fifth-largest hotel chain in the world. The multi-billionaire family tracked their net worth up to $2.5 B.
Also, Read Victoria's Secret Angel Adriana Lima welcomes First Baby with Boyfriend Andre Lemmers!
Pregnancy announcement of Tessa Hilton with baby Caspian
German countess Tessa and her model husband Barron first came up with their baby news in February 2022. The married couple who are already raising their firstborn daughter Milou, born in March 2020 was excited to see the second child.
In their joint statement during pregnancy they confirmed,
"The baby is due at the end of summer, which will make Milou and baby exactly 2.5 years apart."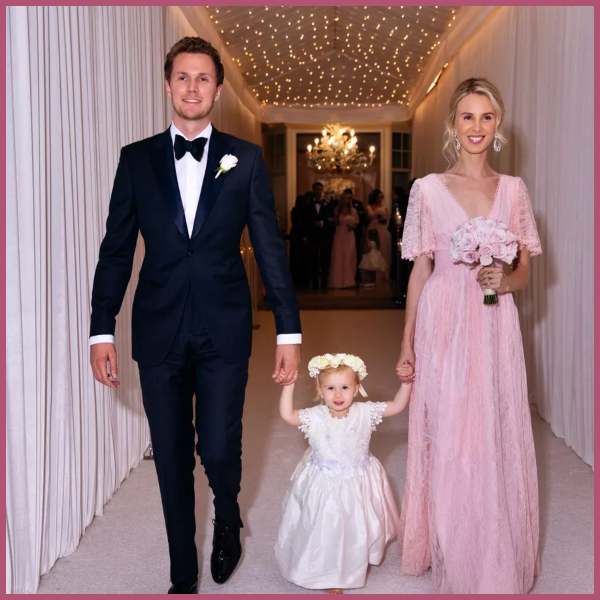 Not only that things get more interesting as Tessa enjoyed being pregnant at the same time as sister-in-law Nicky Hilton Rothschild. The two were also having fun hitting pool parties in mid-June with Nicky mentioning,
"Suns out ☀️ Bumps out 🤰. Can't wait for the cousins to meet each other! 🥰."
Also, she had an intimate gathering at her mother-in-law's Malibu home with Nicky Hilton Rothschild throwing a beautiful baby shower for Tessa. The baby shower with Nicky and her mother present with other friends and family had a sea-themed decor. The then mother-to-be Tessa wrote,
"The most beautiful baby shower filled with so much love 💓. We can't wait to meet you our little angel ✨."
Also, Read Radio 1's Rickie Haywood-Williams is Father to Baby Son Cruz Nirvana!
Relationship timeline of Barron Hilton II and Tessa Hilton
Once a foodie Instagram content creator Barron Hilton II had a love story to share with her DJ beau Tessa. The couple accidentally bumped into each other days after New Year's Eve on a Caribbean island Saint Barthélemy.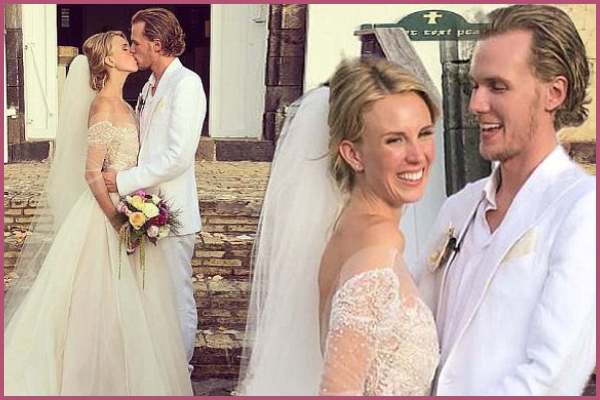 Though they initially planned to welcome 2016 on the same island, they only met three days later in Le Ti restaurant and it was it. Tessa had also confessed her feelings when her eyes first gazed at Barron in an interview with Spirit & Flesh magazine saying,
"Laying eyes on Barron for the first time was so surreal, like a dream."
Two years exactly after meeting the soulmates and sparking romance the couple was ready to walk down the aisle. They married on the same island they met in the year 2018. Surprisingly, the two also conceived their first baby in St. Barts.
Also, Read Married At First Sight's Martha Kalifatidis and Michael Brunelli are Expecting Their First Child!