Barron Trump, the teen son of Donald and Melania Trump tests positive for coronavirus!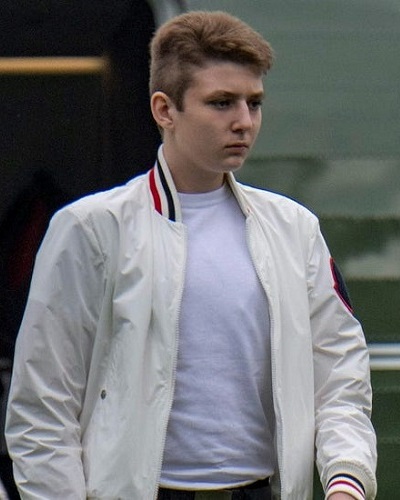 As Donald Trump is trying to turn the attention of the potential voters away from his failures in handling coronavirus, the virus is actually engulfing his family.
He and his current wife Melania Trump had the infection two weeks back.
---
And now Melania has confirmed on the White House website that their son, Barron Trump also has tested positive for the coronavirus. He had tested negative before.
Barron Trump tests positive for coronavirus
The First Lady of the USA, Melania Trump has revealed on the White House official website that her only son with Donald Trump, Barron Trump also has tested positive for the coronavirus.
On an earlier occasion, his coronavirus report was negative. This came as a shock for the fans of the Trump family. Barron is now 14.
She wrote:
"Naturally, my mind went immediately to our son,"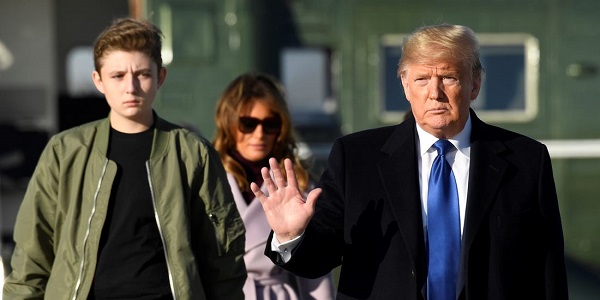 But Melania also revealed that Barron had no symptoms. And his repeat coronavirus report was negative. So he is out of danger for the time being.
It may be recalled that both Melania and Donald had tested positive for the virus a couple of weeks back. Donald was also in hospital for 3 days for it but he took discharged against medical advice in order to campaign for his presidential candidature. Both are negative now.
Donald talks about Barron's illness
During the rally, Donald was asked about the condition of his son Barron. And he replied that he is fine. And at another campaign rally held in Iowa on Wednesday 14 October 2020 morning, Donald said that Barron is beautiful and free. He also revealed that the child had the virus for a very short time.
He said:
"I don't even think he knew he had it, because they're young and their immune systems are strong and they fight it off. 99.9%. And Barron is beautiful and he's free,"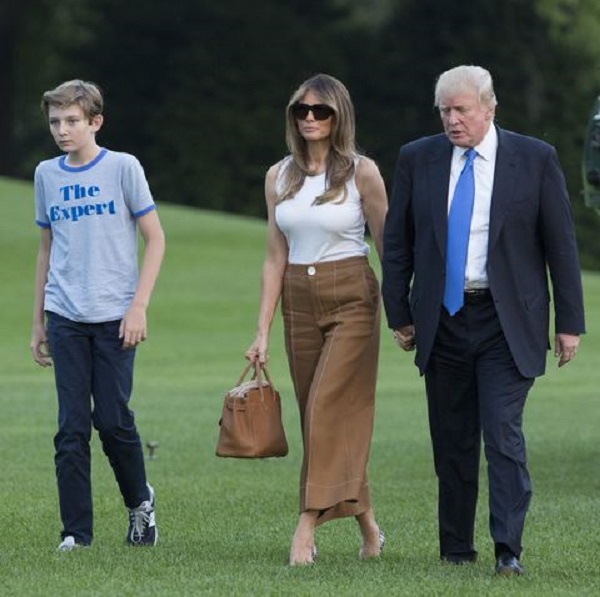 People were worried for the President when he decided to leave the hospital of his free will and without the advice of the doctors.
Doctors thought that he might be in the honeymoon phase of the illness and have more serious consequences of it later on. But until now. everything seems well.
Melania Trump and her disease course
In the article on the White House website, Melania also spoke about her journey with the virus. She said that she had minimal symptoms. But it hit her all at once and days were difficult during those times.
She had body aches, headaches, and cough, and used to feel fatigued. But unlike Donald, she was not in the hospital for management.
She got clear of her symptoms with home care. Her spokeswoman Stephanie Grisham told CNN that she remained in isolation at the White House residence.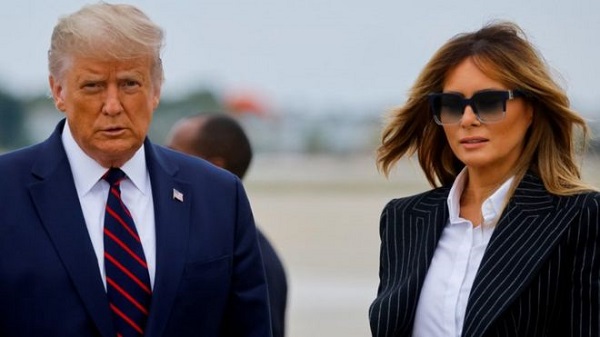 Melania also mentioned that she did not opt for the course of treatment that Donald took. She went for a more natural route of therapy. She took no cocktail of medicines and only had a healthy diet and vitamins.
Melania had worn face masks on some occasions but not all. Her staff is now wearing face masks. But the President has been going around giving speeches without a face mask and has also told people without any basis that he is now immune to the virus.
He continues to mock people and also his rival Joe Biden for wearing masks in public.