Is Barton Fitzpatrick leaving 'The Chi'? Know about his early life, net worth, social media, biography
Barton Fitzpatrick is an actor known for playing the role of Reg Taylor on The Chi. It has returned to the screen for its third season. But the series underwent a bit of a transition just before the season returned with some big characters leaving and with one castmate leaving due to abuse allegations.
Jason Mitchell was fired from the show after two cast members filed complaints with Human Resources over inappropriate behavior.
Ayanna Floyd Davis said,
"As showrunner, I did everything I could to deal with his behavior, by speaking with the studio's HR department multiple times and instructing one actress to call HR herself, before I became a target of his rage and inappropriateness, and had to report him to HR, as well,"
On the season 2 finale, Barton Fitzpatrick's character was shot by assailants on motorcycles. As per rumors, he was not okay with the storyline of him being in a relationship with a trans woman.
There was a YouTube video that had the title, "' The Chi' Star REGGIE Allegedly Fired For Refusing To Date a Trans," which made fans curious.
Fans were concerned about his character being killed to which Barton tweeted,
"Y'all crying over Reg like y'all actually saw him get buried or an obituary…."
Early life of Barton Fitzpatrick
Barton Fitzpatrick was born and raised in Chicago, USA. He was the Illinois finalist in the 2013 August Wilson Monologue Competition and received a scholarship from the University of Illinois at Chicago for their BFA Acting Program.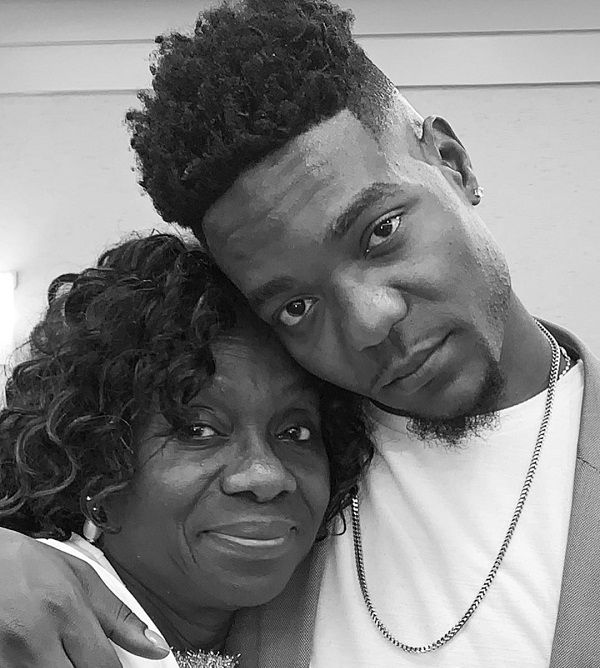 He is the son of Terri Fitzpatrick. On 10th May 2020, he posted a picture of his mother on Instagram and wrote,
"& you will always be the girl of my life for ALL time….M A M A ❤️ 🌹 🌺 🎁 ❤️"
Likewise, he is the cousin of Larenz Tate, Lahmand Tate, and Larron Tate.
Also read Amy Duggar King estranged relationship with extended family! Insight on her married life with Dillon King, children, early life, net worth, biography
Barton's net worth
Barton Fitzpatrick has an estimated net worth of $500 thousand. He has played roles in Dick Wolfe's CHICAGO PD, CHICAGO MED, and CHICAGO JUSTICE. Similarly, he has done several independent features for the up-and-coming director Raul Colon.
His roles include in Walkers in the City, Rock City Police, Room 13, The Chi, iMatter, Empire, Temp, White People Money and Abandoned. As a producer, he has worked in 2019 Jagskull. He has also appeared as himself in 2019 TV series Sister Circle.
Fitzpatrick has appeared in the plays In De Begining at ETA Creative Arts Foundation, and Ivanov and The Piano Lesson at UIC Theatre. As a singer and musician, he has appeared in music videos I Like (ft. Tink) and Wonnabe (ft. King Louie).
Barton Fitzpatrick on social media
The American actor Barton Fitzpatrick has around 104k followers on his Instagram account. He is following accounts like Robyn Hood Music, Lena Waithe, Quinn Cook, Justin Love, and others.
His first Instagram post was on 2nd January 2014. He is a foodie and has made many food posts of pasta, pancakes, waffles, toasts, and others. Barton likes hanging out with his friends and co-stars. On the birthday of Lena Waithe, he wished her by posting a picture. He wrote,
"Upon her birth the universe became more artistic and comical🙏🏾Soooooooo proud of my boss @lenawaithe"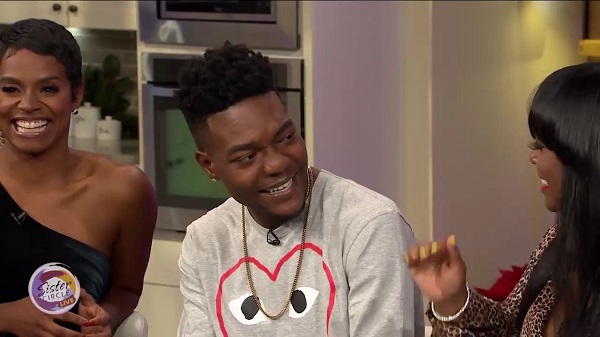 He added,
"Creator/Writer/EXECUTIVEProducer for my Showtime series 'The Chi' on winning her VERY FIRST Emmy award making her the VERY FIRST African American woman to win an Emmy Award for her Comedic writing in an Episode for her Netflix Series 'Master of None' Last night you made HISTORY!! Now all we can scream is L E N A ! ! ! "
Fitzpatrick is also on Twitter. He has more than 5k followers on his Twitter. He joined Twitter in February 2011. Likewise, he posts regularly on Twitter.
Also read Who is Rob Meder? Insight on his married life with Elizabeth Hendrickson, children, social media, net worth, biography