Baseball pitcher Madison Bumgarner not traded! Know about his married life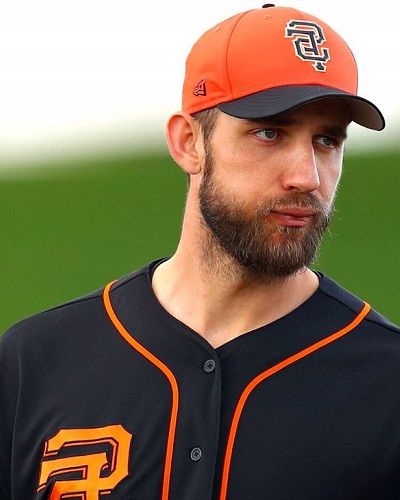 San Francisco Giants ace Madison Bumgarner was not traded. Madison will still play for Giants at least the next two months. It could possibly three if San Francisco makes the postseason.
After that, it is a decision time as he enters free agency. All these things do not matter to him as he had heard all of the trade rumors dating back to the offseason.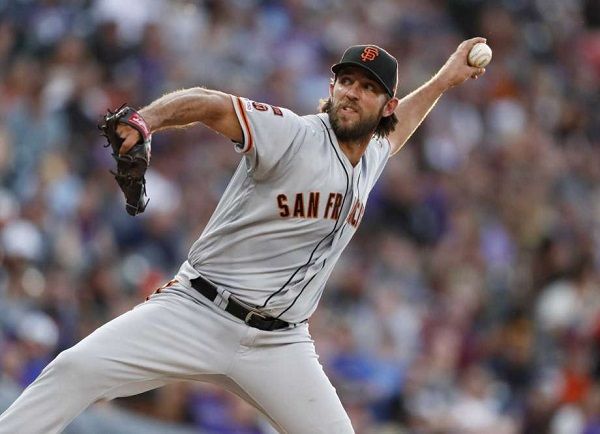 Similarly, he answered all the question from reporters speculating that his latest start might have been his last for the Giants. Now, his major focus is on Winning baseball games for the Giants. He has the ability to not be fazed by anything that separates him from the pack.
Likewise, the trade rumors were loud at the beginning of July and the Giants were 36-47. He responded by posting a 2.70 ERA during the month.
Madison Bumgarner makes history
On Thursday night Madison Bumgarner accomplish something more unique than his no-hitter for the Giants. He matched his seven one-hit innings against the Phillies by picking up a single and two walks in three plate appearance.
Similarly, he saw nine pitches from Phillies ace Aaron Nola his first time up, fouling off three two-strike pitches before smoking a single into left field. Furthermore, it helped ignite a three-run rally that was more than enough for the lefty, who led the way in a 5-0 win.
Also read American baseball player Troy Tulowitzki announced his retirement! Know about his married life, children and net worth
Who is the wife of Madison Bumgarner?
Madison Bumgarner is a married man. He is married to Ali Saunders on 14th February 2010. They first met when they were kids and fell in love instantly. They went to South Caldwell High School where they learned more about each other and began dating. Similarly, they have been together since he was a star pitcher and an MLB prospect.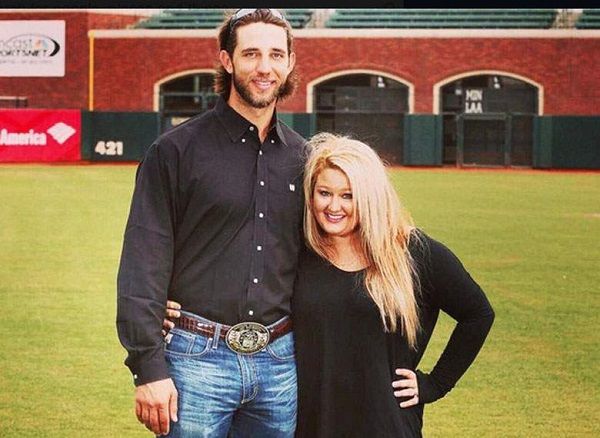 His wife stayed with him and supported him throughout the rise of his MLB. Their wedding was on Valentine's Day. It was a private ceremony attended by friends and family. He wore jeans on his wedding day. It is known that his ring had his wife's name written on it. They live on a farm situated in North Carolina. They live happily together without any disputes.
Likewise, there is no news of any extra-marital affair of any of them. It does not seem like they are going to get a divorce any time soon.
Madison Bumgarner life and net worth
The American professional baseball pitcher Madison Bumgarner was born on 1st August 1989 in Hickory, North Carolina, US. He was born to Kevin Bumgarner(father) and Debbie Bumgarner(mother).  Similarly, he is popular by the name of "MadBum".
Likewise, his parents got divorced when he was in high school. Similarly, he attended South Caldwell High Scho21ter got the basketball scholarship from the University of North Carolina. On 8th September 2009, he made his MLB debut by playing with the San Francisco Giants.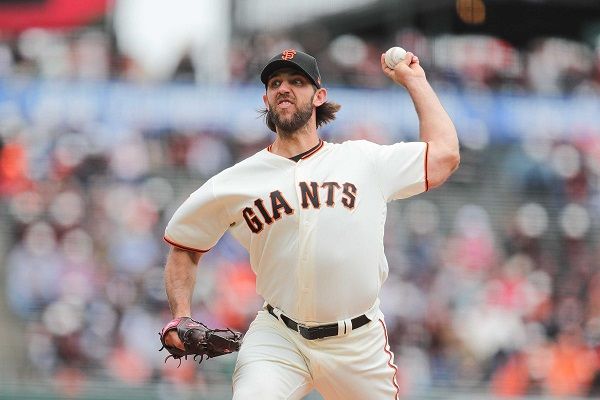 In the year 2016, he had a total salary of $9.75 million and a net worth of $5 million. At present he earns around $12 million as his annual salary and his current net worth is around $21 million.
Also read The baseball game runs in the family! Cody Bellinger and his career, family life, and girlfriend!
Source: nbcsports, playerwiki, aol