Baseball Player Josh Donaldson had accident with the bat and hit Plate umpire in the head! Also know about his relationship, Dating life!!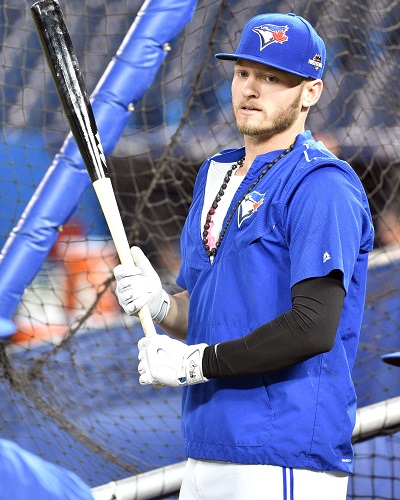 Accidents Happen! Josh Donaldson had an accident during his game between the Blue Jays and Red Sox.
His bat flew due to some imbalance and hit the palate umpire Chris Segal in the head.
---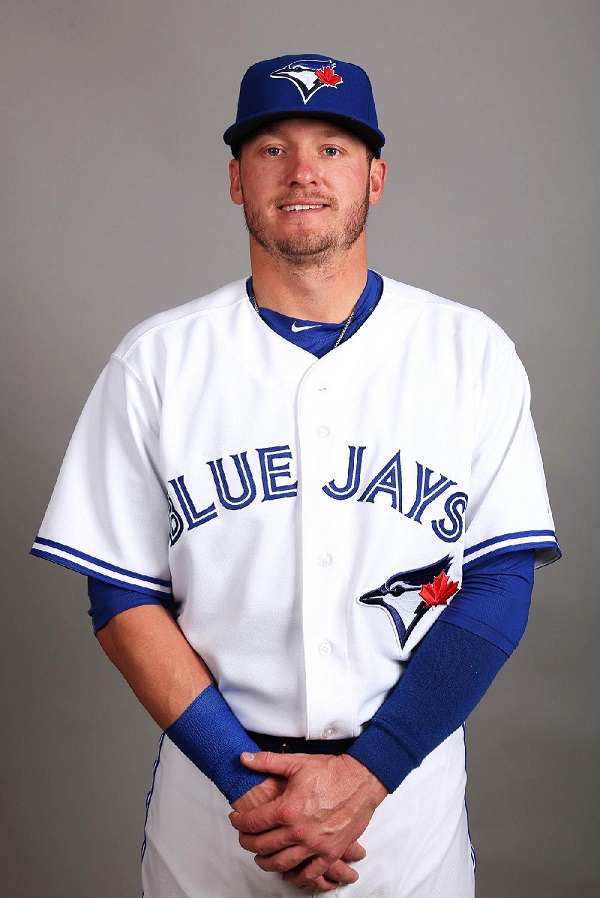 You may like to read American baseball player Troy Tulowitzki announced his retirement! Know about his married life, children and net worth
Josh Donaldson Accident with the Bat
Josh, an American Professional Baseball player who is a Third Baseman in Toronto Blue Jays of Major League Baseball (MLB) had some mishaps during his game on Monday.
Donaldson was the third batter in the game at Fenway Park where the scary accident occurred. He swung the bat at the pitch from Red Sox starter Eduardo Rodriguez and somehow lost the handle on his bat.
It was a hard swing and a foul ball at the time when his bat flew and went straight to the Umpire's head which was unprotected.
Glad umpire Chris Segal is okay after taking a Josh Donaldson backswing to the head. Segal remains in the game. pic.twitter.com/nWdt1pAGJW

— Stadium (@Stadium) July 17, 2017
Umpire Chris Segal was not wearing anything to protect his head but was wearing a mask and a baseball cap but no helmet.
And the moment when his head was struck by the full force bat it made a very strong sound as it was seen and Segal crumbled to the ground.
Boston catcher Christian Vazquez was near him and tried to help him get up but Chris went back to the ground not being able to stand up and remained there for a few minutes until training staff came running out.
After a few minutes of the accident, Segal seemed fine as he was smiling and standing on his feet. He passed all the tests by the medical team as he remained in the game afterward.
And Donaldson struck out swinging.
Also read Baseball player Tim Tebow posts heart-wrenching tributes for his dead pet dog, Bronco on his social media!
Short info about Josh Relationship
Josh Donaldson is not a single man as he has a sweet and caring Girlfriend Briana Miller. It was confirmed last year when the video was released by MLB.com. She was featured prominently in the brief portrait of Josh and his life in the big city.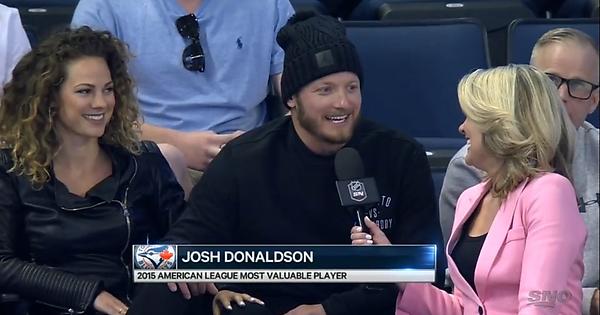 The pair first met with a funny encounter. Josh's first introduction of the "Donaldson" was a mohawk with a long rat tail in the back which he was trying to cut himself and started screwing which later had a celebrity fix his hair.
But things got pretty good for him as the pair are living in 'Frisco in their apartment which appears to be pretty good. Also, the couple has a dog together.
Well, we hope their relationship blossom as it is now in the years to come!
Short Bio on Josh Donaldson
Josh Donaldson is an American professional baseball player. He currently plays as a third baseman for the Toronto Blue Jays of Major League Baseball (MLB). He was named the American League Most Valuable Player for the 2015 MLB season.
Josh is the first Blue Jays player to be named MVP since George Bell in 1987. He was also named to the 2015 MLB All-Star Game. More Bio at…