Baseball third baseman Jose Ramirez's strange and steep decline! Is he in a relationship or married?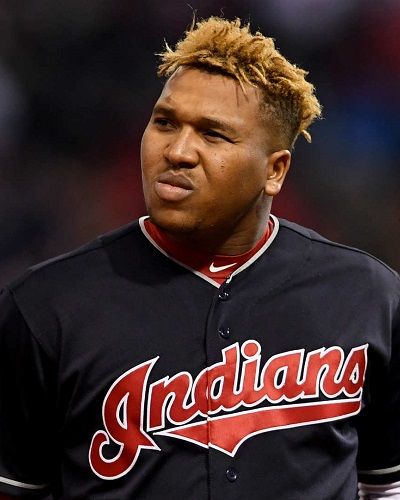 The professional baseball third baseman Jose Ramirez is broken and nobody knows the reason for it. His decline is one of the strangest and steepest declines. He has played around 102 games. From 18th August 2018, he fell from being one of the five to 10 best players to the worst hitter in baseball.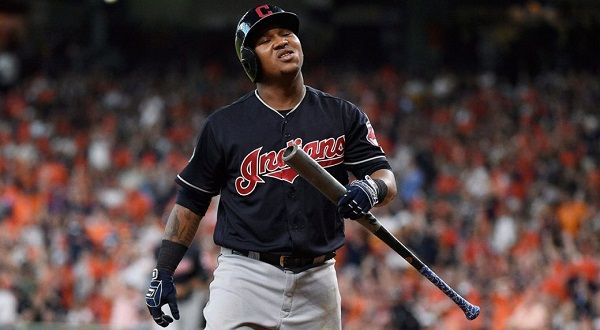 Victor Rodriguez said,
"It's been hard on him,"
He added,
"We tell him every day, 'Today is the first day of the rest of your season.' But it's hard not to worry when the numbers are staring at you every day."
Jose Ramirez went 3-for-4 with a walk, a double, two runs scored, an RBI and a stolen base in Friday's 6-2 win over the Twins. Ramirez has been a big factor in that surge up the standings and the Cleveland has now climbed into a tie atop the AL Central with Minnesota.
Also read Baseball pitcher Madison Bumgarner not traded! Know about his married life
Is Jose Ramirez in a relationship?
Baseball player Jose Ramirez is confidential when it comes to his love life. He has kept his love life personal. On 11th July 2019, he posted a picture. It gained a lot of attention from the media. He shared a picture with a pregnant lady. He captioned the picture as God's Plans are Perfect.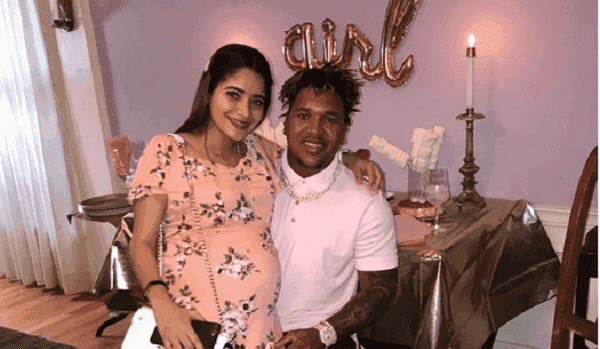 Likewise, he is expecting a baby girl with his partner. He has a beautiful daughter named Bella. He has not disclosed much about her. There is no news about them. They seem happy together though there is hardly any information about her. He might disclose information about his life in the near future.
Jose Ramirez life and net worth
Dominican professional baseball third baseman Jose Ramirez was born on 17th September 1992 in Bani, Peravia, Dominican Republic. He has a younger brother who grew up with him. Similarly, he used to play games named Vitilla and La Plaquita with kids of his neighborhood in his childhood while growing up.
On 26th November 2009, he signed with Indians as an amateur free agent. His first MLB debut on 1st September 2013. Likewise, he was selected for both MLB All-Star Game and Silver Slugger Award for the first time in the year 2017. He has signed a contract with the Indians until the year 2021.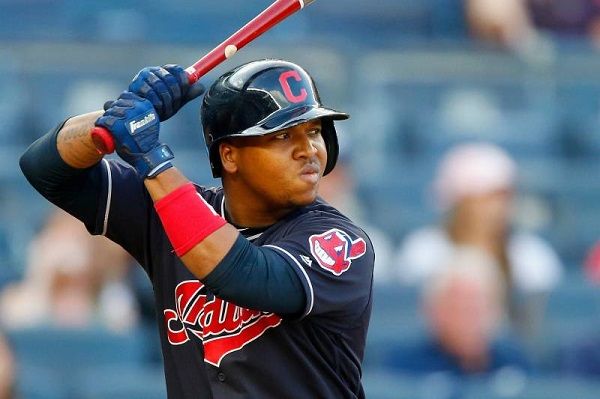 Also read The legal woes of former baseball player Pete Rose! His divorce proceedings are not over and he wants to marry his new girlfriend!
While signing a contract with Indians he received a $50,000 bonus. On 28th March 2017, Jose renowned his contract with Indians for five years which is worth of $26 million. Furthermore, he has an estimated net worth of 45 million and salary of $4,150,000.
In the year 2018, he launched his brand of Salsa for sale. He launched it in Ohio. His salsa's name is Jose Jose Salsa. He is passionate about cars. Furthermore, he shared a number of pictures with the car.
Source: si, Wikipedia