Is the basketball player Eric Bledsoe struggling! Know about his married life, children and net worth
In the Eastern Conference Finals, it has been an absolute struggle for Eric Bledsoe. He is one of the second-best players of Milwaukee Bucks during the regular season. Similarly, he has struggled to get anything going so far in Milwaukee's series against Toronto.
Since the Detroit Pistons in the opening round, he has been nearly unplayable. Likewise, his overall stat line for the Milwaukee Bucks so far in the playoffs does not appear to be that bad on the surface.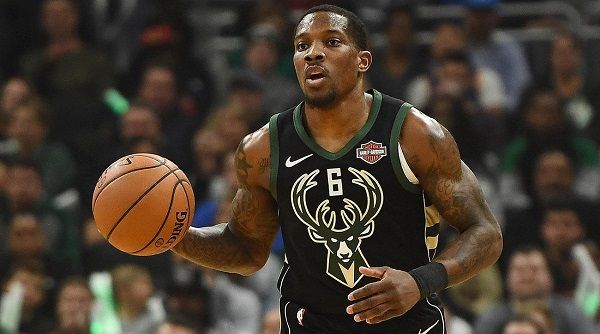 In 12 post-season, he is averaging 14.3 points, 3.7 boards, 4.4 assists, and 1.2 steals in 28.2 minutes per game. Similarly, the team is +8.2 during his time on the floor, and they've posted a 13.4 net rating in his minutes on the court as well.
The numbers are pretty deceiving and it completely masks how bad he has been in the playoffs so far. Likewise, an even deeper dive into the numbers reveals that almost all of the positive production Bledsoe has provided so far this post-season came in the Bucks opening-round sweep against Detroit.
Also read Basketball player Kyle Guy celebrated 22nd birthday? Know about his marriage with girlfriend Alexa Jenkins
Networth of Eric Bledsoe
The estimated net worth of Eric is around $50 million. He earns a huge amount of money from his playing professional basketball in the NBA. Similarly, his incomes come from salary, wages, bonuses, contract extensions, and endorsements.
In the future, he might accumulate more money.
Who is Eric Bledsoe married to?
Eric Bledsoe is a married man. He was in a long time relationship with Morgan Poole. Similarly, they married on 1st July 2017. They have two children Ethan and Ariana.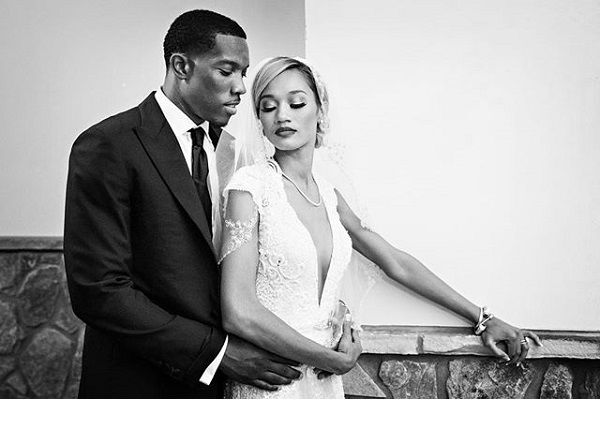 Likewise, they have been together for a long time. There is no news of divorce or extra-marital affair about them. They have set an example of how a married couple should be.
Eric Bledsoe life and career
The American basketball player was born on 9th December 1989 in Birmingham, Alabama, US. Similarly, he is the son of Eric Bledsoe Sr(father) and Maureen Reddick(mother). He has two siblings. He attended Parker High School in Birmingham, Alabama.
Likewise, he is a professional basketball player for the Milwaukee Bucks of the National Basketball Association (NBA). Moreover, he plays the point guard position and he can also play shooting guard. He was selected by Oklahoma City after a season with Kentucky.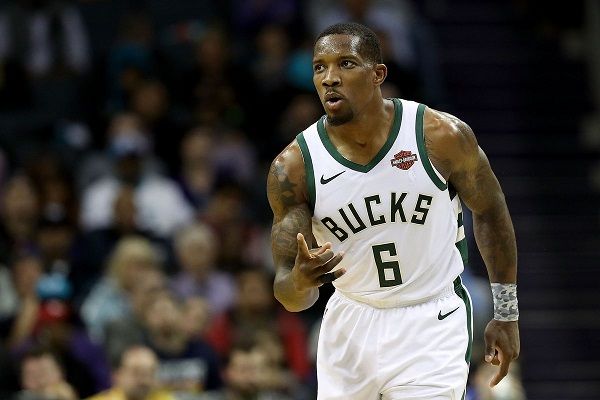 Furthermore, he has a four-year tenure with the Phoenix Suns between the year 2013 and 2017 before being traded to the Bucks.
Also read The Basketball player, Richard Jefferson is thinking of retirement for the second time. Will he really retire or change his mind like the first time? All about his personal and professional life
Short bio on Eric Bledsoe
Eric Bledsoe is an American basketball player. Playing at the position of a point guard. Some time takes the position of a shooter on the games. He plays for the Milwaukee Bucks of the National Basketball Association (NBA). See more…
Source: Wikipedia, behindthebuckpass