BBC Breakfast show presenter Dan Walker gets altitude sickness while climbing Kilimanjaro in Tanzania for Comic Relief!
The presenter of the BBC Breakfast show, Dan Walker had uploaded on his Instagram his experience on climbing the Mount Kilimanjaro as part of Comic Relief. He said that the trip was unforgettable and a learning experience. More about it here…
Dan Walker and his climb to Kilimanjaro
This month, BBC Breakfast host Dan Walker attempted the climb of Kilimanjaro in Tanzania along with some other famous people to raise money for Comic Relief. Jade Thirlwall of Little Mix fame and Shirley Ballas the Judge of Strictly Come Dancing was also part of the expedition. It was a hard and tiresome climb for Dan and he shared his experience on it with his fans on Instagram. Dan said that he was affected with altitude sickness and it was difficult. He uploaded a picture of himself holding his head in his hands and stated that after this experience, he has decided to make friends for life.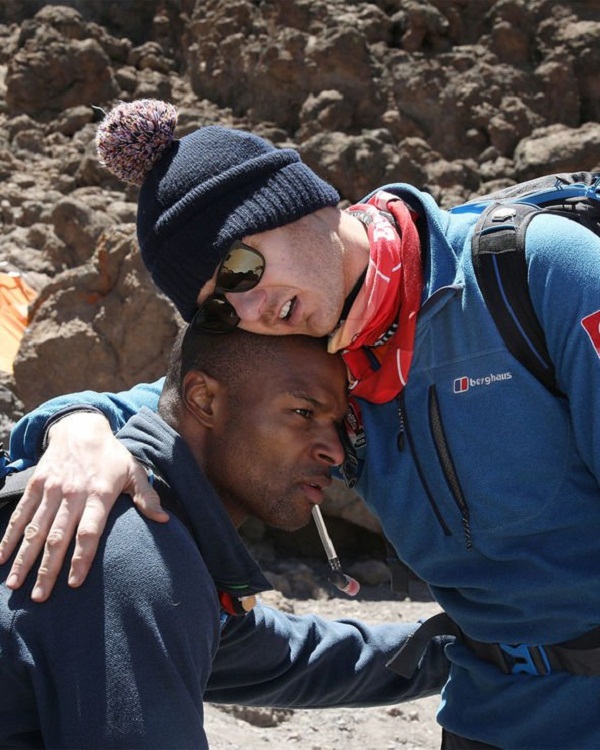 Dan wrote to his 65.2k Instagram followers:
"I think we all went to Kilimanjaro hoping to meet some new people and raise loads of money for @comicrelief.

"I don't think any of us expected to make friends for life and I will never forget @jadethirlwall sharing some strawberry lace love when I was struck down by altitude sickness and I couldn't have asked to spend time with a better bunch on the #returntokili."
Dan continued:
"The documentary should be a great watch next Wednesday at 9pm on BBC1."Your support so far has been amazing and if you'd like to donate anything to the #RedNoseDay cause this year the link is in my bio.

"Already looking forward to a reunion with @[email protected] @[email protected] @[email protected] @edballs1967."
He also put up on social media a series of pictures taken during the expedition.
Dan Walker's friends and fans and their replies
Jade Thirlwall was quick to reply to this post of Dan. Jade wrote:
"My big brother."
On learning that their favorite anchor had suffered from altitude sickness during the climb, his fans were full of support and kind words for him. One of his fans wrote:
"Been there with the blinding headache and feeling like yours eyes will pop out! Strawberry laces a new cure?"
Another fan commented:
"So impressed, you guys smashed it and I hope you are aware of your awesomeness!"
A third fan wrote:
"I speak from experience when I say you all share a bond that will make you friends for life."
Dan Walker and the other pictures of the expedition
Dan provided his fans an insight into the trip through a series of pictures which he uploaded on his Instagram. In one of the pictures, Dan can be seen resting his head on the former American football player and British sports expert Osi Umenyiora. It is a black and white photo of the two. The other picture was a group photo and in it, there was Love Island winner Dani Dyer, Saira Khan from Loose Women, the retired Labour MP Ed Balls, Leigh-Anne Ponnock from Little Mix, and the host of Pointless Alexander Armstrong.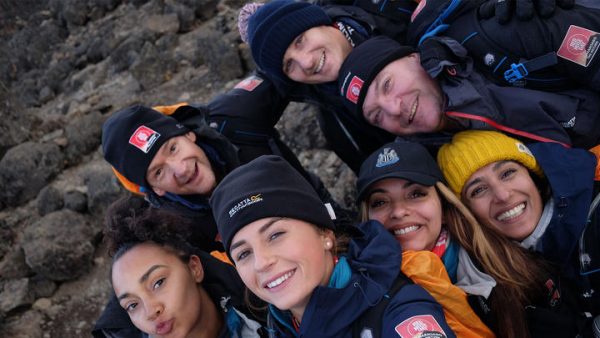 The group shared a hug when they were successful in scaling the 5895 m peak earlier this month. Alexander Armstrong had tweeted at that time:
"Our (eventual summit) of Kilimanjaro just over 36 hours ago.

"Very emotional and utterly wonderful #ReturnToKili @comicrelief."
Short Bio on Dan Walker
Dan Walker is an English journalist and television presenter. He is best known for presenting BBC television programmes including 'Football Focus' since 2009 and 'BBC Breakfast' since 2016. He presents sports on BBC News Channel, reports 'Final Score' and 'Match of the Day', and presents shows on BBC Radio 5. More Bio…
Source: Express UK