Is the BBC Breakfast's much loved sports host Mike Bushell married again? Know whom he is married to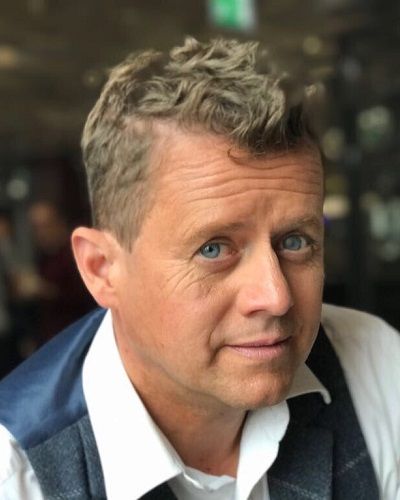 The BBC Breakfast gaff-prone sports presenter Mike Bushell is marrying again for the second time. He is the father of three children and he will walk down the aisle with marketing executive Emily Bond. They have dated for over a year now.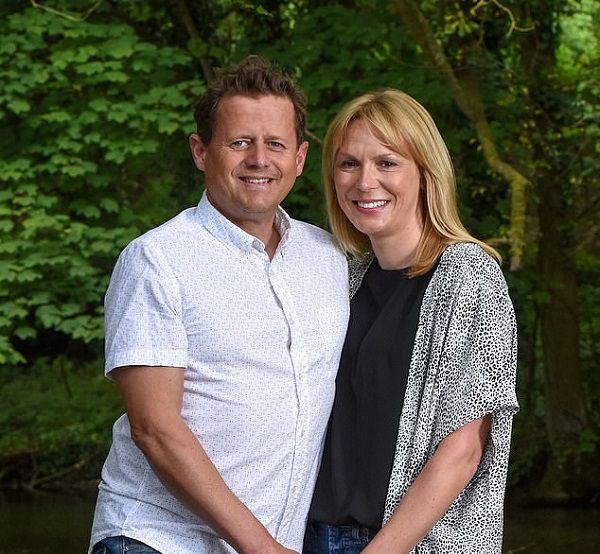 He became the internet sensation after falling into a swimming pool during a live interview. His three daughters will be the bridesmaids in his marriage. Similarly, his bride will be given away by her nine-year-old son Josh, from a previous relationship.
His wife Emily said,
"My father will be there on one side, but it will be Josh who will be holding my hand and giving me away. It is going to be a very small family occasion and we are both very much looking forward to it."
Likewise, she also joked about not having any pools anywhere near the ceremony. They had known each other for a few months when he became the most talked presenter in Britain.
Furthermore, Emily said that she already knew her husband-to-be was quite clumsy and the pool episode is something that is always remembered and laughed about. Similarly, she said
"I was on holiday in Malaga and was about to get on a plane when I spoke to Mike and I just said, 'What have you done?'"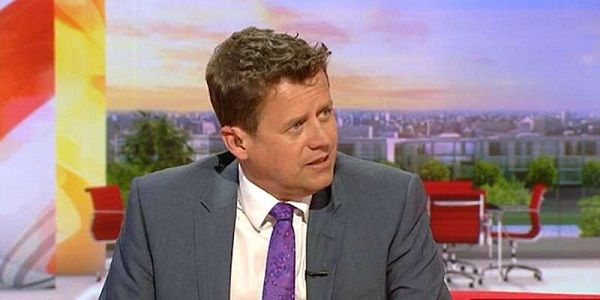 Also Read Is Beth Ann Santos remarried? Know about her two marriages and divorces!
Who was Mike Bushell married to previously?
At first, Mike Bushell was married to Kim Bushell. The date of their marriage is unknown. They had three children together. Their children are Lucy, Isabel, and Sophie. They were happy together but their marriage didn't work out after some years. So, they decided to divorce.
Mike Bushell life and Career
53, Mike Bushell was born on 11th December 1965 in the United Kingdom. He spent most of his childhood and grew up in Hertfordshire. Talking about his education, he attended Ashwell School.
After that, he went to secondary school at Granby High School after moving to Harrogate. Likewise, he received a 2:1 in a drama and television degree at King Alfred's College. He also attended the National Youth Theatre.
Mike initially worked on the BBC Radio Solent as a trainee reporter. At present, he is one of the famous sports presenters around. Similarly, he works for the BBC and hosts a show 'BBC Breakfast'.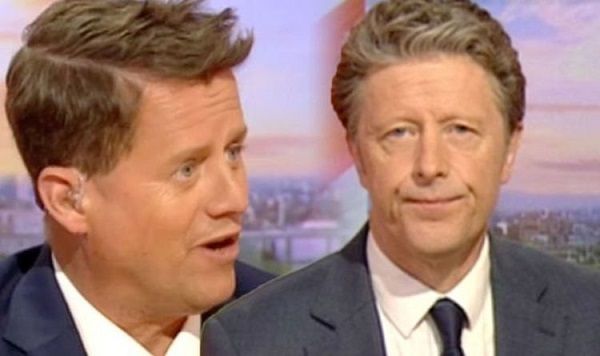 Likewise, he has also worked on 'BBC South Today'. In the year 2012, he set the world record for traveling across the water in a large inflatable ball. Furthermore, he took part in 'And They're Off!' in January 2018.
Also Read TV star Emma Willis and her singer husband Matt Willis celebrate their 10 years of marriage by saying 'I do' once again!
Short Bio on Mike Bushell
Mike Bushell is a British sports presenter for the BBC. Currently, he works as the presenter on 'BBC Breakfast' on Fridays and on the weekends. Additionally, he also has his own web page: 'Bushell's Bes'. See more…
Source: dailymail, Wikipedia