The latest weird beauty fad-eyebrow wigs! Jeffree Star is happy with the results!
Since the boom of the social media, there have been various posts, news articles, and videos on beauty tips. Bloggers and YouTubers put their own reviews of cosmetic products that they purchased either from the stores or from popular online shopping. The Internet is flooded with a lot of such weird and sometimes unwanted beauty tricks. The normal public is exposed to a lot of stuff which may not only not be useful but may, in fact, harm their skin or hair after use. But these unregulated postings continue. The latest extremely weird fad is the use of eyebrow wigs.
Eyebrow wigs and their origin
The eyebrow wig concept came up for people who suffer from medical conditions such as alopecia or for that post-chemotherapy hair including eyebrow loss. What started as a medical indication soon took over a cosmetic tone and now social media influences such as Jeffrey Star are putting up beauty tutorials on eyebrow wigs on their YouTube channels.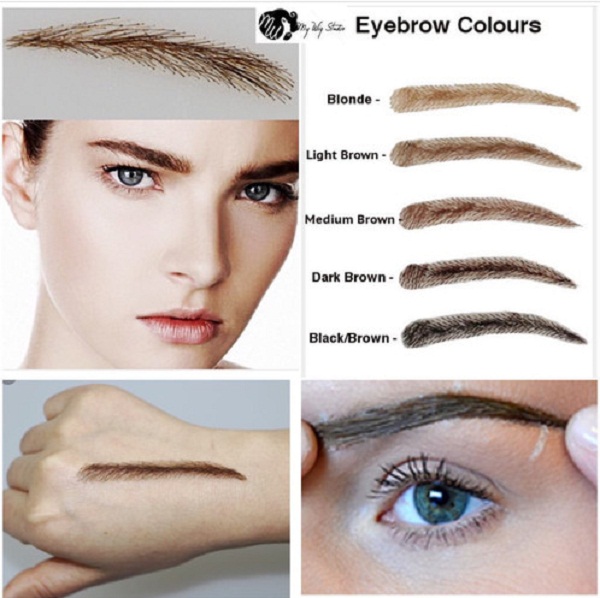 This cosmetic piece made of real human hair is been advocated as a temporary measure for those who have over-plucked their eyebrows. They can also be used to make your eyebrows look bushier.
Jeffree Star and the eyebrow wigs
Jeffree Star had first uploaded a video wherein he tried on himself and showed his over 9 million fans the eyebrow wig called Final Touch Brows. He applied the fake eyebrows made of natural human hair and seemed pleasantly surprised by it. He was praise full of the product and liked the innovative and cool idea.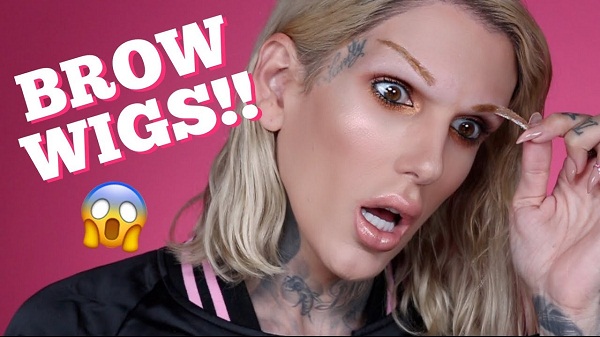 The ones he tried were stick-on eyebrows and since Jeffree has been shaving his eyebrows from the time he was in the 10th grade, it could be applied on his bare skin. But for those with bushy eyebrows, it might be difficult.
The eyebrow wigs can be kept in place for 7 days without removal and need to be recycled regularly every three months.
Also read The bisexual YouTuber Jeffree Star is probably collaborating with Cardi B for his next album!
What is beauty vlogger Natalie Alzante's opinion on the fake eyebrows?
Natalie Alzante is a beauty expert who vlogs and she also tried the artificial eyebrows. However, unlike Jeffree Star, she was not impressed by the product which she had ordered from eBay. She recorded the whole episode when she tried on herself the eyebrow wigs and posted it as a tutorial on her YouTube channel under the 'CRINGEY PRODUCT' series.
Natalie did not have any great words of praise for this product which cost her $ 13. It was supposedly made of real human hair. Natalie felt that the eyebrow wigs were too costly and before putting it on her eyebrow area, Natalie had to cut the eyebrow wigs to shape so that they mimic the natural shape of the eyebrows. In short, she had to do some alterations or modifications to the eyebrow wigs so that they could more closely resemble the original eyebrows.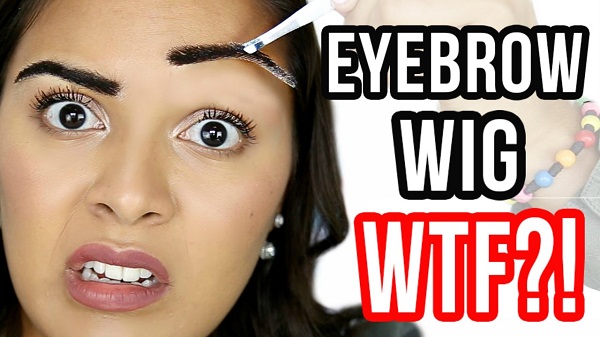 Natalie also had to use adhesive super-strong glue to keep the artificial eyebrows in place. Her comment was that:
"The wigs leave my eyebrows feeling suffocated." 
Also read Amazing world with her amazing body and her YouTube Channel- Explore about this beauty Molly Eskam!
Natalie at the end of the tutorial and application of the eyebrow wigs felt that they were troublesome to wear and she concluded that they were not worth the high cost and hassle of extensive glue application. There was also the pain after the application when the eyebrow wigs were to be removed. Her own natural eyebrow hairs were pulled out and it hurt and she felt that eyebrow pencils were better.
Source: nypost.com