Beauty Hack of the stunning actress Janelle Monae! Monae's Make up, beauty secret and more about her career including her cast in the new
The beauty secrets of the celebrities are just like the hidden treasure. We all want to know about how they maintain their stunning looks so nice. Makeup is not only wearing lots of cosmetics in your face, it's about how you carry. The stunning actress Janelle Monae has revealed her beauty secret. So, now you can know the secret behind the beauty of Janelle. Scroll to know the beauty hack: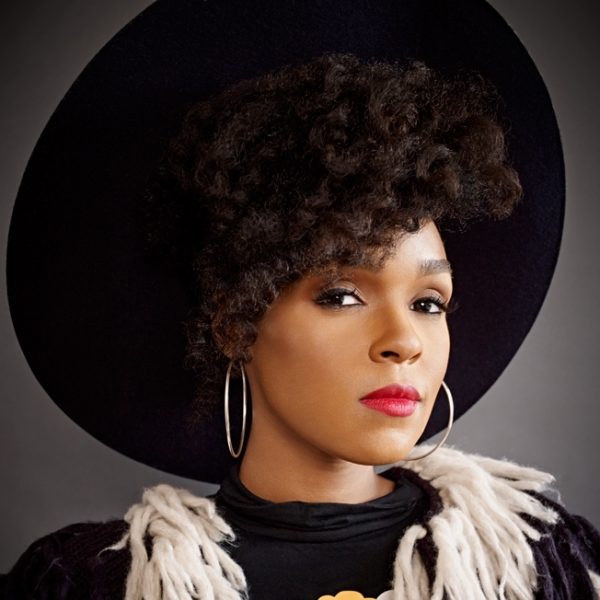 Beauty Secret of the actress Janelle Monae
Make-up is the common thing which every girl put on to embrace her beauty even more. But there is a step for the perfect makeup. Taking about the makeup for Janelle Monae, makeup is not only lipsticks and blushes. In the red carpets and event, her flawless look and amazing makeup always steal the attention.
She becomes the focus of the lens. Recently, in an interview, she opened up about her beauty hacks. She said:
"[Makeup] connects me to my roots. I come from a very strong tribe of women. My family has roots going back to Africa. I have roots in Kansas. My grandmother lived in Mississippi. Whenever I'm putting my makeup on, it's very therapeutic. It reminds me of my ancestors getting ready, putting on their war paint."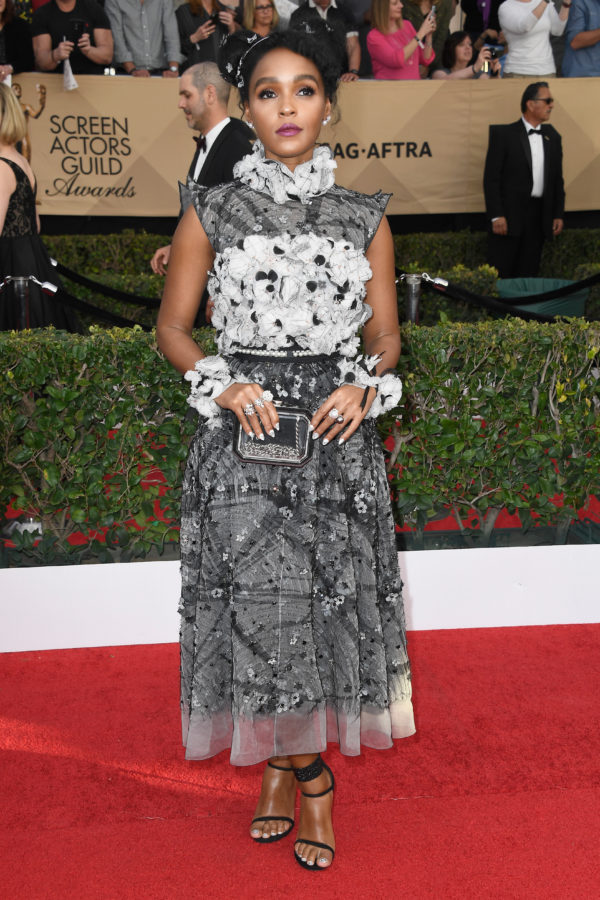 Despite, she openly talked about her fashion sense but she prefers to keep her beauty choices and fashion secret down the lane. She wants people to keep guessing. The Moonlight Star said:
 "I like to keep people guessing!. If I'm reading something, I might try to do some sort of symbolism to highlight what I want to bring attention to. I could be protesting something going on in the White House, but sometimes it's just merely because I thought it was cool."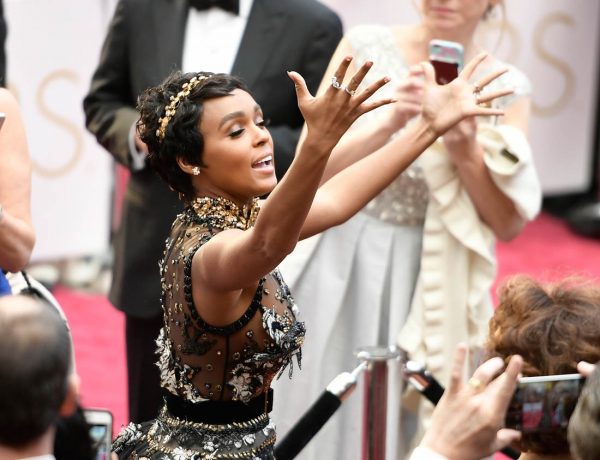 Monae also made her points regarding the makeup brands. According to Monae makeup brands need to create products that include people of all skin tones. Moreover, she said: 
"Representation is important," Monáe insisted. "[We] aren't all the same shade, so as many times as CoverGirl can highlight different shades and different kinds of women by making them feel like a part of of the brand, [the more everyone] can embrace their uniqueness. It'll help [young girls] really get more comfortable in their own skin, and help them walk taller than usual."
Janelle Monae's Cast on the New Movie 
Previously, we have seen Janelle in the 'Hidden Figures' and 'Moonlight'. Good News for all the fans as now you will see her in the new movie. She has been cast in the new movie from the director of 'Forets Gump' and 'Cast Away'. In the movie, we will see her alongside Steve Carell. The trailer is already on the Youtube.
Click to see the above video to see the trailer for the movie. The new movie is based on the real story of someone's life. It will show the true story of Mark Hogancamp, who built a miniature town in his garden after recovering from a coma induced by a vicious attack.
Short Bio on Janelle Monae
Janelle Monáe is a successful American singer, actress, songwriter, and model who has six Grammy Award nominations to her name and has appeared in notable movies including Hidden Figures and Moonlight. The genre of music that she has been involved in include Psychedelic soul, funk, soul and pop among others. More Bio…