Beauty With The Mathematics!! Meet The American Actress and Mathematician Danica Mckellar; Know About Her Books, Career, And Personal Life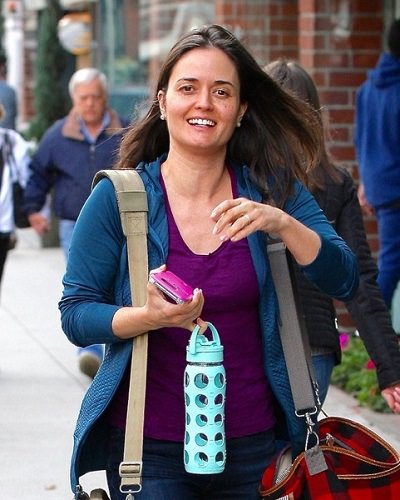 The combination of beauty with the brain comes here true whereas here is the perfect combo of glamour with math.
Yes! you read it right, glamour with the mathematics.
Isn't it a unique and unusual thing?
---
Well, the American actress Danica Mckellar is also a Ph.D. holder in Mathematics. Moreover, she is also the author of best-selling books about math, including 'Math Doesn't Suck.'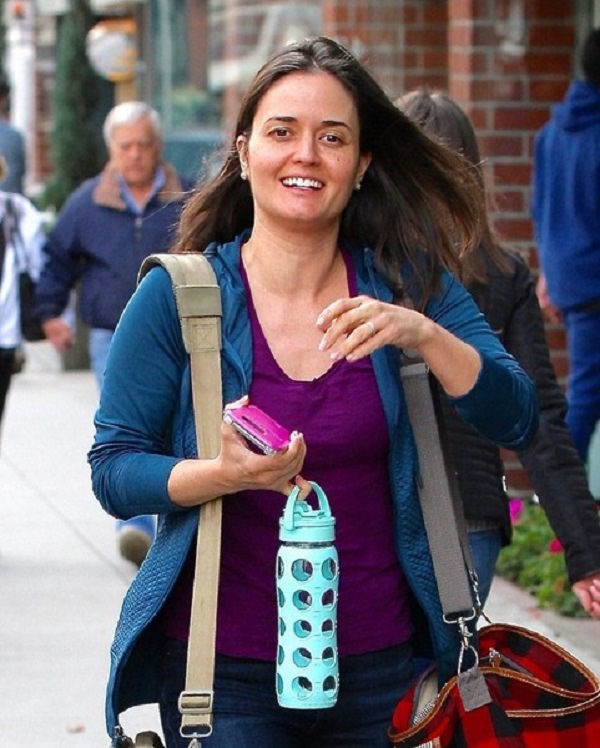 Let's find out how the gorgeous and talented mathematician entered the world of glamour. Furthermore, details about her career, journey, and personal life.
Career journey of Danica McKellar
At the small age of nine, Danica started her career in the television industry as a child actress in 1884. She appeared in two episodes of the revamped TV show The Twilight Zone. 
At the age of 13, McKellar got her big break in a part on the popular ABC television series The Wonder Years. She was cast as Gwendolyn "Winnie" Cooper. Mckellar starred opposite Fred Savage as Kevin Arnold.
McKellar portrayed the role of Kevin's first love. She was central to the show's coming-of-age storyline. Her sister, Crystal, appeared in The Wonder Years as well, in the recurring role of Becky Slater.
Kevin's spurned and vengeful romantic interest. The Wonder Years ran for five years, which went off the air in 1993.
During the show, she achieved several award nominations for her work as Winnie Cooper. Eventually, she won a Young Artist Award, for the best young actress.
After The Wonder Years went off-air, McKellar took a break from acting to attend college. She joined the University of California, Los Angeles, majoring in math.
During her senior year in college, she found a mentor in the course's teacher, professor Lincoln Chayes. After seeing her potential in maths Chayes recruited her and a fellow student named Brandy Winn to help him with a research project.
McKellar graduated, summa cum laude, with a Bachelor of Science degree in mathematics from UCLA in 1998. After the degree, she again continued her acting.  From the early 1990s on, McKellar made a long string of guest appearances on television shows.
As she knew, she also had an interest in mathematics, McKellar enrolled in graduate school. In 2005, she received her Ph.D. in mathematics from the University of Chicago.
As she is also the author, she wrote a book related to maths, named Math Doesn't Suck: How to Survive Middle School Math without Losing Your Mind or Breaking a Nail.
As the book was a teen-friendly style of writing the book became popular among the teens.
You may like to read Former Countdown host mathematician Carol Vorderman slams a Twitter user over his comments on her laser eye surgery!
Personal life of Danica McKellar
Unlike her career, the personal life of Danica has not been that smooth. In 2012, McKellar filed for divorce from her husband of three years, composer and visual effects artist Mike Verta. She filed for divorce giving the reason for irreconcilable differences.
The former duo also shared the custody of their son  Draco. In 2014, she married lawyer Scott Sveslosky. She is not only a good actress and a Mathematician but also enjoys motherhood.
Also read Canadian Actor Paul Greene Is Also Called The Cary Grant Of Hallmark Channel; Find Out Why?
Short bio on Danica McKellar
Danica McKellar is an American education advocate, author, actress, and mathematics degree holder. She has also proved a new math theorem, the Chayes-McKellar-Winn Theorem.
Furthermore, she came into the spotlight after appearing as Winnie Cooper in the 1988 television series The Wonder Years. Additionally, she has also appeared in several movies such as Good Neighbour, Black Hole, Heatstroke, and much more. More bio…