Beauty Pageant title holder Lopamudra Raut-know her life journey from a small town girl to the world of entertainment!
Twenty-seven years old Lopamudra Raut is a 2016 beauty pageant titleholder. She has been a contestant on the show, Big Boss. She is also an actress and was Miss United Continents 2016 where she was the 2nd runner up.
Lopamudra Raut and her holiday in the Maldives
Lopamudra Raut gained more fame when she appeared on Big Boss 10 and had a catfight with co-contestant Bani J. She also starred in the Indian reality TV show called Khatron Ke Khiladi in its 8th season. Besides coming on reality TV shows, Lopamudra also walks the ramp for famous costume designers. That has kept her busy but she does take her much-needed break as well.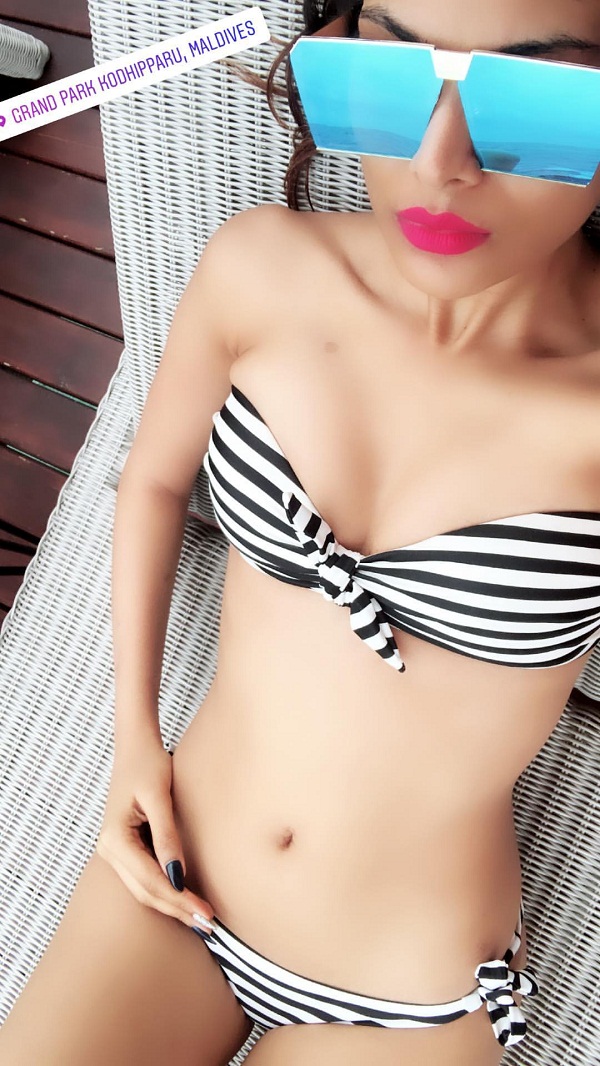 Just a month back, Lopamudra was chilling out in the Maldives. She uploaded a picture of herself in the Maldives in a black and white bikini on her Instagram. She captioned it:
"Before I take a plunge .. #lagoon #maldives." 
Her fans and followers on social media were impressed by her photo and put in their wonderful comments for it.
Lopamudra Raut and her love for bikinis
It is not the first time that Lopamudra has been seen in a bikini. She is a water baby and often goes swimming. Lopamudra has shared a number of pictures of herself in her bikinis and monokinis and she does look gorgeous in those attires. She has also been to the Mediterranean Sea and uploaded selfies and photos of herself in bikini wear. She has a great number of followers on her Instagram due to this and the number which is now 795.8k is rising.
Lopamudra Raut and her beauty pageant participation
Lopamudra has participated in a number of beauty pageants and won several crowns. She was Femina Miss India Goa in 2013 and was a finalist at the 2013 Femina Miss India. At the next year beauty contest of Femina, she was 3rd runner up. She was in the top 5 of Miss Diva 2014. She won the Yamaha Fascino Calendar Girl 2015 contest. In 2016, she was the winner of Miss United Continents India and at the main contest of same, she was the 2nd runner up.
Lopamudra Raut and her family and childhood
Lopamudra hails from Nagpur and has studied electrical engineering from GH Raisoni College of Engineering situated in Nagpur. She graduated in 2014.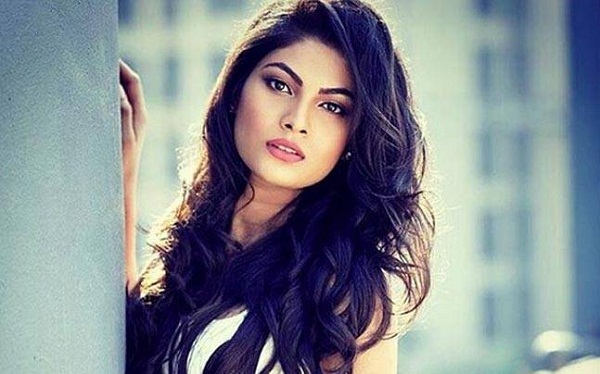 Lopamudra Raut and her acting roles
Also read Filipino former beauty queen Miriam Quiambao is pregnant with her first child with her husband Ardy Roberto!
Lopamudra has appeared on reality TV shows. Now she is filming for a psychological thriller called Blood Story which has a 2019 release. Lopamudra gave an interview on her Bollywood debut in July 2018 and said:
"The story will revolve around four characters and is based in Coorg. There's lot of suspense, drama and intrigue. I am really excited about it. But I do not want to reveal too much as it's a thriller but the story is its real strength. I gave up a lot of offers as I was waiting for a strong script. And when this came my way, I knew that this would be my ideal debut."
She had further added:
"I don't come from an acting background and I am ready to work hard for my roles. Right now, I feel like a toddler taking her first steps."
Additionally, she has also done music videos for Jazzy B and Lil Golu. She has also shot for a web series called Baytakhol which is expected for 2019 release. It also has stars such as Rahul Dev, Bani J, Prateik Babbar, and Dipannita Sharma.
Source: India Today, Wikipedia, Indian Express