Beautycon CEO Moj Mahdara and her work in beauty industry! Know about her married life with Roya Rastegar and children, social media, biography
Moj Mahdara is an Iranian-American CEO of Beautycon Media. Moj is an entrepreneur in the entertainment, digital, and emerging technology spaces. She passionately advocates for women to expand their financial literacy and go after their "F-You Number".
Mahdara was gearing up for the launch of Beautycon's biggest convention to date when COVID-19 and the uncertainty around how long its effects would last brought plans to a screeching halt.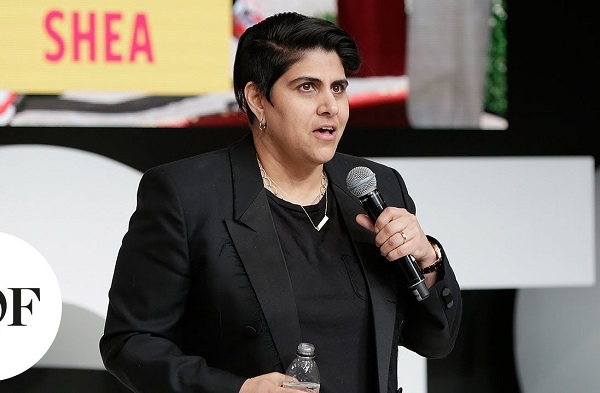 She said,
"I think the [live events] industry was blindsided by what happened. I was like, I can't focus on myself right now because that's too difficult. So I had this opportunity to redirect it."
She was joined by some of the biggest names in the beauty industry along with founders and leaders from numerous other brands, including Violet Grey, Costa Brazil, Summer Fridays, Milk Makeup, the Honey Pot Company, First Aid Beauty, Pursoma, Harry's, Versed, and Follain.
Talking about her in the beauty industry, she revealed,
"I don't really have a beauty background. I've only been in the beauty industry the past six years. But I started calling all my industry friends. No one knew of any industry response to the pandemic, so I gathered about 40 brands, and we started weekly calls."
Also read Jennifer Aniston to make a comeback to TV after 15 years! And she looks bomb as always! What is the secret to her evergreen beauty?
Moj Mahdara married life with Roya Rastegar
Moj Mahdara happily married Roya Rastegar. She is a screenwriter. Roya is a first-generation Iranian-American raised in Atlanta, Georgia. They live in Los Angeles, California with their two toddlers.
On 28th June 2020, she posted about Gay Pride on Instagram and wrote,
"Happy Gay Pride ????️‍???? ???????? Visibility is activism. I have become aware via my work at @beautycon how true this is. As a Queer boyish gay person I never thought I would have a wife and family. It's seemed like a far away wish. To many obstacles to over come."
They are a happy family and are an inspiration to many people. Roya also served as the most acclaimed filmmakers of color, female filmmakers, and LGBTQ filmmakers working today.
More on Moj Mahdara work
Moj Mahdara serves as the CEO of Beautycon Media, a globally-recognized community for content creators, celebrities, fans, and brands. As a CEO, Mahdara is responsible for driving brand vision for Beautycon and its growth initiatives, which include media partnerships, content development and distribution, market intelligence, and e-commerce.
Similarly, she is also a speaker, business figure, and an active investor with international recognition for her expertise in Gen Z and Millennial consumer profiles and behaviors.
Also, Moj was named to multiple lists over the years, including ones in Cosmopolitan and Marie Claire magazine; Fast Company's "Most Creative People" list, The Hollywood Reporter's "Top 25 Most Powerful Digital Players," Women's Wear Daily's "Digital Power Posse" list and Variety's "Digital Entertainment Execs to Watch".
She recently presented Beautycon's first market intelligence white paper, FOMO Vol. 1, at the Business of Fashion Voices summit in London.
Talking about the beauty industry, she said,
"The beauty industry is in constant competition with each other—we are literally competing for shelf space—and I think when you take away the competitiveness of that, at the end of the day what you have is an industry that has a lot of heart and passion for wanting to make sure people are OK."
Also read After the makeup ban, North West has a new obsession – experimenting with skincare products like her mom Kim Kardashian and her aunts!
Moj Mahdara on social media
Moj Mahdara has more than 64.7k followers on her Instagram account. She has more than 1.7k posts on her Instagram. She posts pictures of her family and children on her Instagram. Talking about her Twitter account, she has more than 6.2k followers. Moj joined Twitter in March 2009.