Becca Kufrin apologizes for her fiance, Garrett Yrigoyen's pro-cop remark on his Instagram!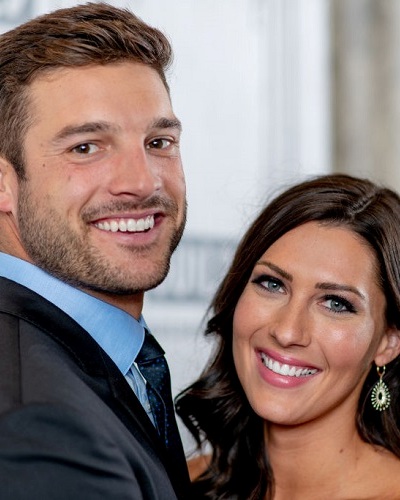 The USA is gripped nationwide with protests against police brutality and racist behavior.
The majority of the people are voicing against the improper handling of cases by the local white cops.
Hollywood is supporting Black Lives Matter.
---
In the midst of this, suddenly, reality TV star Garrett Yrigoyen posted a pro-cop remark. His fiancee, Becca Kufrin does not agree with him. She revealed that she is uncertain about her relationship with him following the comment.
Becca Kufrin talks about her relationship
Becca Kufrin, 32 is in a relationship with the medical sales rep Garrett Yrigoyen, 31. Recently, she was on the podcast show Bachelor Happy Hour.
She was with fellow castrate Rachel Lindsay who was the first and only colored race bachelorette in The Bachelorette.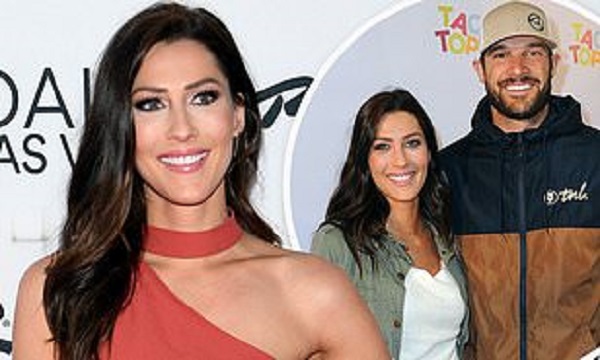 Becca first apologized to Rachel, 38 for the way she had dealt with the problem in her earlier discussion.
She said:
"I want to first start by saying Rachel, I owe you an apology. I would like to first start there. And I fell short last week because this conversation — that conversation deserved my complete, undivided attention. It deserved much more care and thoughtfulness on my end. You delivered all of that and more and I did not," 
Furthermore, Becca went on to discuss her relationship status with Garrett. She revealed:
"For those who are curious about my relationship with Garrett at this point, all I can say right now is that I don't know. I can't give anything more than that."
She admitted that the two are working on it and their relationship. But she is not sure in which direction the matter would go.
She concluded:
"That's really the best I can give you at this point."
The controversial post of Garrett
On 4 June 2020, Garrett uploaded a photo on his Instagram. It was a black square in the midst of which was a thin blue line. It was meant to be an indication of his support to the white cops who are allegedly brutal and inhumane towards black people.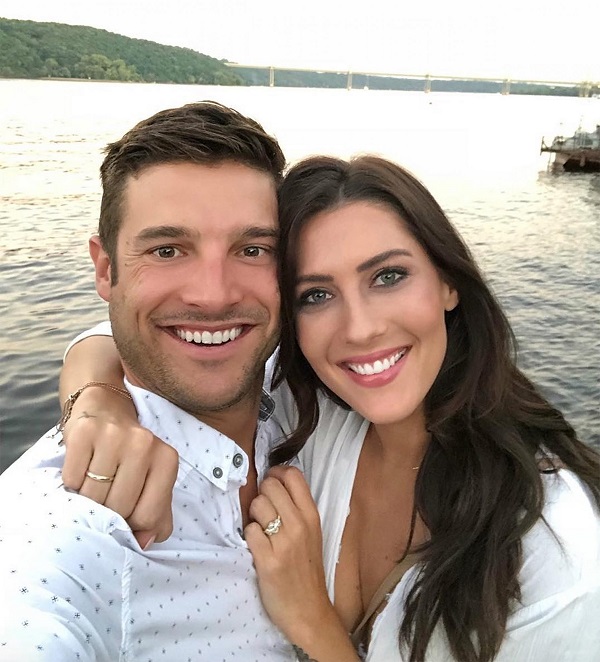 Garrett put up a long caption. In it, he said that he just could not sit back and not show his support and solidarity to his many friends and family members who are part of the law enforcement in the USA. He was for the people of all races and colors who represent the thin blue line, he said.
Becca's initial response to Garrett's post
Earlier, Becca had shown her support for her fiance, Garrett. She had said:
"Garrett is my fiancé and I love him and to his core, I believe that he is a good person. I don't align with and I don't agree with his social media post."
She continued:
"I don't think he meant it in a malicious way. I do think it was tone-deaf, and it was the wrong time and message and sentiment."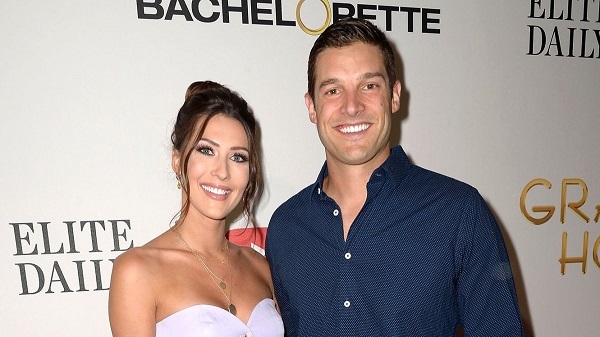 Becca went on to explain that one of Garrett's friends is a police officer and he suffered a shot on his back and head in the riots following George Floyd's death. But now she added that she too feels that Black Lives Matter.
She told Rachel:
"It's something you've been fighting for and have been so vocal about in this franchise for years now … and I hear you when you say things need to change. I agree with you."
Read the full biography of Becca Kufrin here