Behati Prinsloo Shares First Glimpse of Her and Adam Levine's Baby Number 3!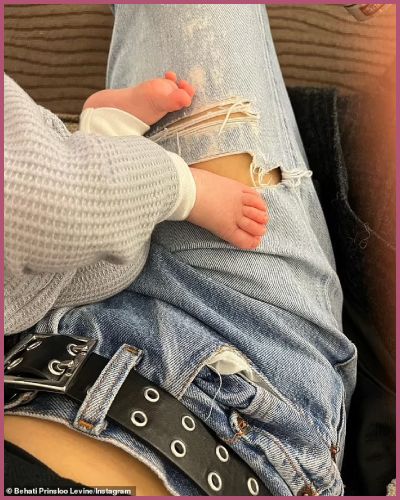 Behati Prinsloo gave fans a small glimpse of her newborn child on Instagram.
The model welcomed her third child with her husband Adam Levine two months ago.
Prinsloo did not mention her baby's name or gender in public.
---
Behati Prinsloo gave fans a glimpse of her newest family member
Behati Prinsloo is a doting mother.
The model gave fans a small glimpse of her third child with fans on Instagram on Sunday.
The former Victoria's Secret angel, 34, welcomed the baby with her husband Adam Levine only two months ago. The couple is yet to announce their baby's name or gender to their fans.
The blonde beauty only shared a snap of her newborn's bare feet as a photo dump.
Behati also shares two daughters Dusty, 6, and Gio, 5, with Adam Levine, 44, who was part of multiple sexting scandals last year.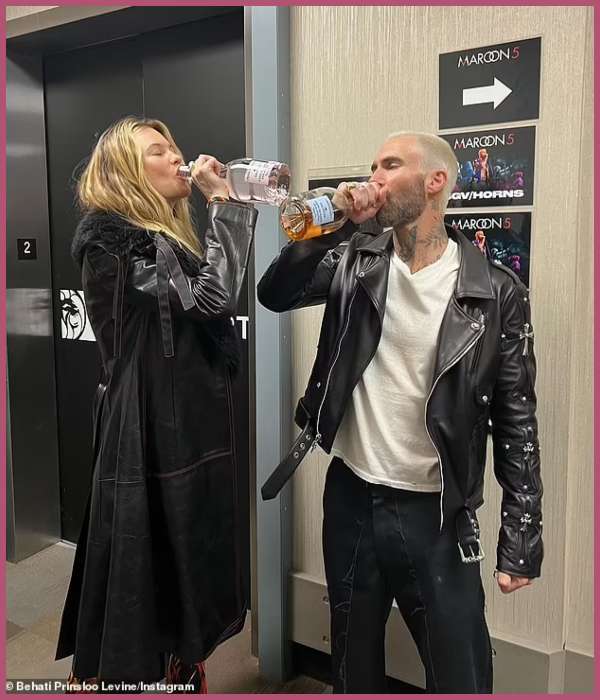 It all started with a woman named Sumner Stroh posting a TikTok video claiming she had an alleged affair with the Maroon 5 lead singer.
She also posted a series of screenshots where the Move Like Jagger singer asked her if he could name his unborn child Sumner, after her.
In the adorable photo posted by Prinsloo for her good 8.8 million IG followers, the baby's bare feet poked out of gray, waffle-knit pants as they rested on mom's blue ripped jeans.
The South African beauty also posted a series of other photos from the family's recent trip to Las Vegas.
The doting mom also made sure to include a photo of Dusty and Gia playing on the floor and a picture of herself with one of her girls.
Behati also shared a mirror selfie while rocking a black halter mini dress and knee-high platform boots.
Another selfie showed the model sitting inside a bright green dressing room wearing only underwear.
Prinsloo also shared a photo of herself with her cheater husband backstage, drinking bottles of Calirosa Tequila.
She captioned the slideshow of photos, 'Vegas week 1.'
Also, Read Behati Prinsloo Making out with husband Adam Levine at Disneyland as they celebrate his 44th birthday this weekend
Prinsloo forgave Levine for his past mistakes
It was not until recently that the model started posting photos of the Animals singer to her Instagram again. She made sure to leave him out for a couple of months after his affair scandal.
At the opening night of the Vegas residency yesterday, the singer praised his wife and kids as he tried to move past his affair scandal.
The disgraced singer said that he loves his family and that he 'used to do this for me, and now I do this for them.'
Last year, social media users mocked him over the cringe-inducing message he sent to other women while his wife was pregnant with their third child.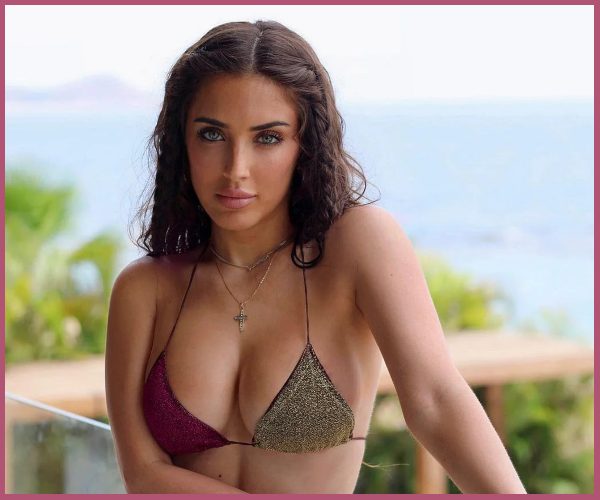 The Payphone hitmaker admitted at the time that he ''used poor judgment in speaking with anyone other than my wife in any kind of flirtatious manner."
He claimed,
"I did not have an affair, nevertheless, I crossed the line during a regrettable period of my life."
However, the singer managed to save his marriage as he has been showing his wife a lot of public displays of affection.
Sources claim that Levine is back on track and that he is doing his best to save his marriage.
They said,
'Adam has done a complete turnaround in how he handles his marriage. He basically recommitted himself 100 percent to Behati and his family,'

'They're spending more quality time together, date nights without the kids and girls only nights for Behati,'
Also, Read Victoria's Secret Model Behati Prinsloo welcome Baby No. 3 with husband Adam Levine