Behati Prinsloo has made it her mission to save the endangered species of Black rhino in Namibia!
Behati Prinsloo has taken up the good cause and challenge to save the black rhino from extinction. Her daughter Dusty also loves rhinos and wants to follow her mother's footsteps to save the rhinos who are rapidly dwindling in numbers.
Behati Prinsloo and her association with Save The Rhino Trust Namibia
Behati Prinsloo was on a trip recently to Africa. She met the officials of Save The Rhino Trust Namibia there. She decided to partner with them to save the animals which are facing the risk of extinction. Additionally, on this trip, Behati also learned from the officials on how their members of the community and trackers save the rhinos. The species if the black rhinos have reached a level of critical endangerment. Measures to save it need to be taken on a war footing so that they continue to exist on this planet.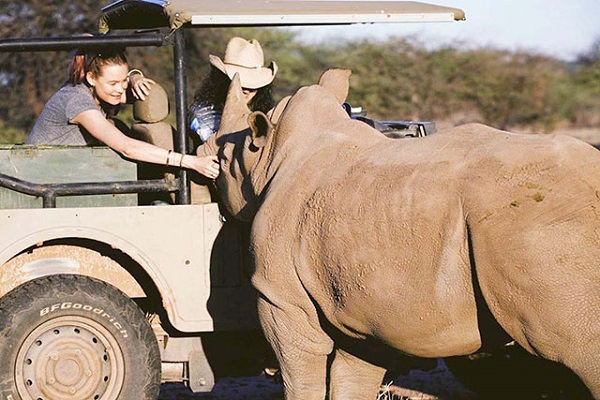 Behati Prinsloo talks of her project
The supermodel spoke to PEOPLE about her new project with the Save the Rhino Trust of Namibia. She revealed that her daughter Dusty loves the Black rhino and is keen to save it from extinction. Dusty is her daughter with Adam Levine. She is just 2 and talking about her Behati disclosed:
"[Dusty] has decided that rhinos are her favorite animal and when she grows up, she's going to help me save them,"
The Victoria Angel's model further added:
"Right now, it's quite dreamlike for my girls, but if we don't act now to save rhinos, this dream will end with the extinction of the species,"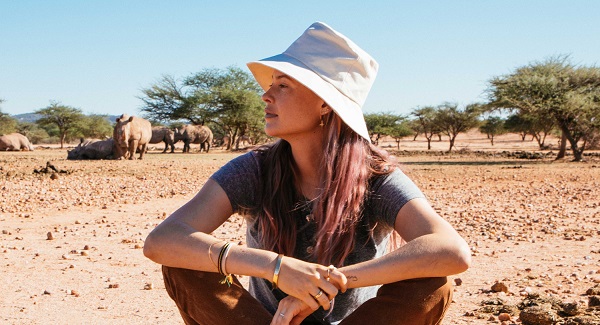 Behati also revealed that if no efforts are taken now, the rhinos would be a thing of the past in just a decade's time. She spoke about the need for strict steps to stop poaching of the animal. Behati said:
"I feel a personal responsibility to bring awareness to this issue. Poaching needs to stop. The illegal wildlife trade needs to stop."
She went on to explain:
"Namibia is where my heart is. These animals are part of Africa's soul. They are part of my soul."
Behati Prinsloo explains further about the endangered black rhino species
She hails from Namibia and used to camp there with her parents in her childhood. On this trip to that African nation, Behati got a chance to explore the place with conservation advocates and "rhino rangers".
Praising them, she said:
"Their passion and dedication to keep these animals alive is infectious. It gives me so much hope and makes me even more proud to be Namibian."
She added:
"Three rhinos are killed every day for their horns, which are nothing more than keratin, the same substance as our hair and nails. Their horns don't possess any magical healing powers and anyone who thinks that owning one somehow bestows status is simply wrong."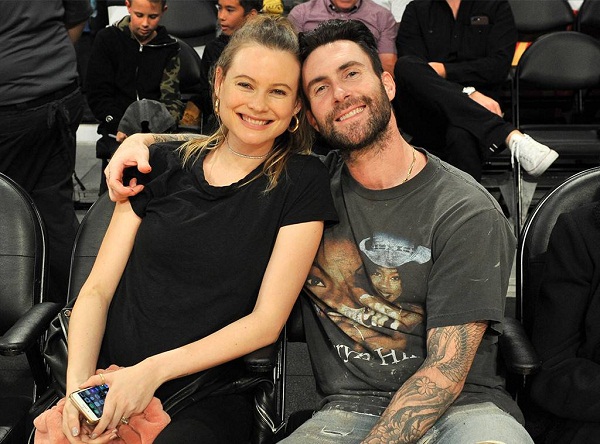 She spoke highly of the endangered species:
"They are solitary, marching to the beat of their own drum — like the punk rockers of the animal world. They avoid conflict, and for me, this was a lesson in the power and restraint of Mother Nature, a lesson we could all learn from."
Short Bio on Behati Prinsloo
Behati Prinsloo is a Namibian citizen. She is a fashion model as well as an actress. She is known for being the wife of Maroon 5 frontman Adam Levine.
Prinsloo is famous for her work as Victoria's Secrets lingerie model. More Bio…
Source: people