Bella Poarch apologized to Koreans after tattoo controversy! Also, know about her early life, mental health, social media, biography
Bella Poarch, the Filipino TikTok star became part of the controversy due to one of her tattoo. She shared a TikTok dance video of herself dancing and revealed a tattoo that resembles the Rising Sun design. It is said that in Japanese culture, the  Rising Sun symbolizes the sun as the Japanese national flag does.
Her tattoo offended many Koreans as it is regarded as a symbol of Japanese militarism and colonial rule. Due to that, many of her Korean followers criticized her which led to an online feud between Korean and Filipino social media users.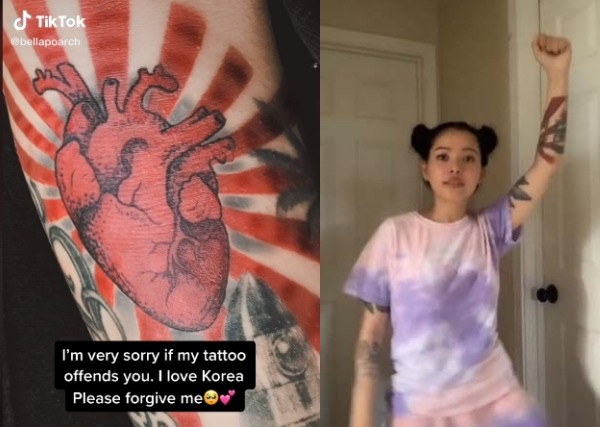 After the incident, Bella said that she had no idea about the meaning of her tattoo which she got inked back in March. She apologized on Twitter and wrote,
"I apologize to Koreans because 6 months ago I got a tattoo of the red sun with 16 rays. At that time, I didn't know the history. But when I found out, I immediately had it covered and scheduled for removal. I am ashamed of myself for not doing my research. I sincerely apologize." 
In her another Twitter post she wrote,
"I live in Hawaii and I see a lot of people using the red rising sun symbol in clothing, cars and jewelry. Please educate yourselves and learn more about it because it came from a terrible history. It is very offensive to a lot of people. Please learn from my mistake."
Early life of Bella Poarch
The TikTok star Bella Poarch was born on 8th February 2001 in the Philippines. She is 19 years old at present. She lived with her parents when she was in the Philippines but later moved to Hawaii.
It is known that she served for three years in the United States Navy. She was enlisted in the US Navy in 2017. She is a proud US Navy veteran as per her Instagram bio. During childhood, she was interested in music, art, video games, and anime. Likewise, Bella is currently single and has not revealed dating anyone yet.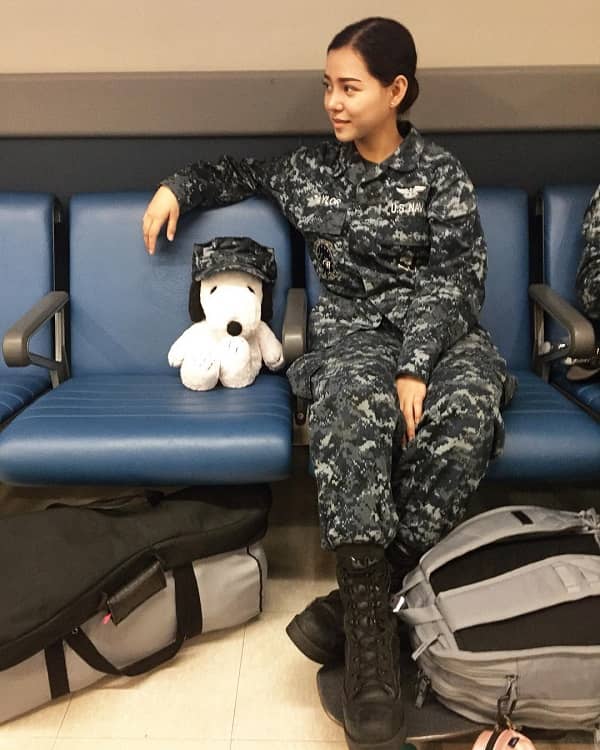 Bella Poarch on her mental health
Social media seems a glamorous place but has many hidden dark secrets behind the camera. Bella popular for her TikTok videos and gained millions of followers revealed that she is going through mental health problems. In one of her Instagram posts, Bella claimed that she wanted to try Twitch which is a game-streaming platform.
But she fears that her post-traumatic stress disorder, major depression, and bad anxiety might trigger a mental breakdown middle of her live show. Poarch was first diagnosed with mental health issues in 2017. She wrote on her Twitter account,
"I'm diagnosed with major depressive disorder and ptsd since 2017 so don't worry about me, I've been living with it & I have a good support system to help me"
Also read Football player Chauncey Carter participating in a weekend tournament in Greensboro, North Carolina to raise awareness about Sarcoidosis, breast cancer, and mental health!
When did Bella Poarch start her TikTok journey?
The Filipino beauty Bella Poarch proved that it does not take years to have millions of fan base on Instagram. Bella started using the TikTok app in April 2020. Currently, she has 23.4 million followers and has gained 296 million likes. On TikTok, she posts lip-sync videos, dance, and gaming videos. Each of her videos gets millions of views.
Bella went viral since her M to the B TikTok video which she uploaded on 18th August 2020. Her video has got a total of 404 million views.
Also read Lizzie Velasquez Pleads TikTokers To Stop Cruel FaceTime Prank; Know About The American Motivational Speaker's Relationship With Her Family!
Bella on other social media
Bella Poarch has around 3.9 million followers on her Instagram account. She has met James Charles and has shared a picture hugging him. She also shares her cosplay looks on her account. Her Instagram account is filled with many of her travel pictures. She has tattoos in many parts of her body which she has flaunted on pictures.
Poarch has 68.4k followers on her Twitter which she joined in April 2020. Likewise, she has 157.8k followers on her Facebook account. It has not been long since she joined Facebook. Her page was created on 10th September 2020.