Bella Thorne and Benjamin Mascolo's break up after a year of engagement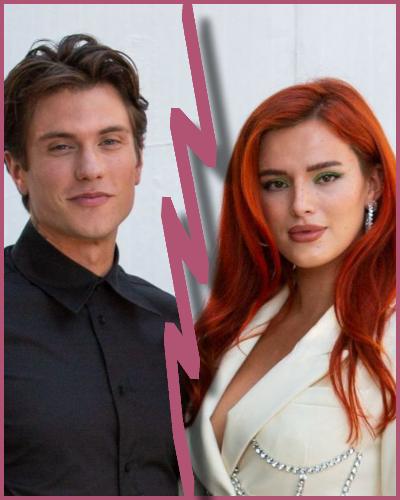 Bella Thorne and her fiance Benjamin Mascolo split up after a year of engagement and three years of relationship
The two started dating back in April 2019 after Benjamin break up with his ex-Mod Sun
Similarly, they got engagement in March 2021
---
Bella Thorne and Benjamin Mascolo are no longer a couple!
The couple have allegedly split up after a year-long engagement. A source confirmed to PEOPLE and also provided some insight into the former couple's separation.
The source revealed,
"Bella Thorne and Benjamin Mascolo have parted ways, calling off their engagement of over a year. Their conflicting schedules led to a lot of time apart that eventually resulted in the breakup, but the two have parted ways amicably."
Well, the news of their breakup comes as a surprise to many as they ended their romance after three years of togetherness and a one-year engagement.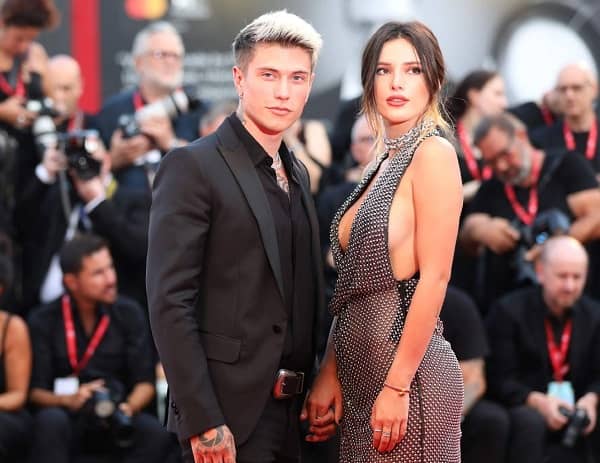 Also read "Bella Thorne and boyfriend Benjamin Mascolo are engaged! Few must-know facts on Benjamin"
Other than this, the singer seemingly confirmed the breakup news in an Instagram post on June 2. He posted a lengthy statement in which he simply captioned,
"This is so fucking beautiful,"
The statement reads,
"Only God know how many hearts I've broken and how many people I've hurt selfishly following my ego, of all the things I could and should do better, and of that I take full responsibility, for all my sins and mistakes – but I know now it was all part of a bigger plan that guided to where I am today,"
He then concludes the statement by stating,
"I am now ready for a new chapter of my life and have complete faith in what is meant to be, I choose the path of truth above all."
How long did Bella Thorne and Benjamin Mascolo date?
Bella and Benjamin were first spotted together in April 2019. Bella caught up packing on the PDA with Benjamin just days after splitting from ex-boyfriend Mod Sun.
In June 2019, they made things on the Instagram official by sharing a photo of cozying up.
Red Carpet debut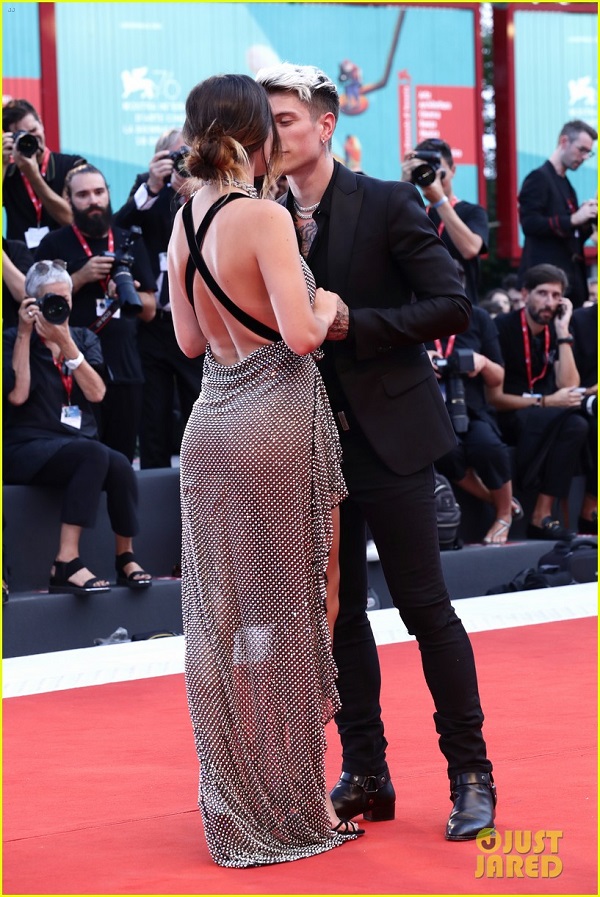 In August, the duo debuted their romance together on the red carpet of the premiere of Joker at the 76th Venice Film Festival.
They had an affectionate public display on the occasion. The two held each other's hands as they stepped onto the red carpet. Bella planted a kiss on her lips.
Also read "Bella Thorne: Become the first to earn $ 1 million in one day on OnlyFans account!"
First Valentine Day
Benjamin and Bella celebrate their first valentine's day together in 2020. Before valentine's day, the duo together went on a trip to Punta Cana with Benjamin. Benjamin praises his now-estranger girlfriend at the time,
He penned on Instagram,
"So lucky to share my life with this amazing young woman … there will never be enough flowers for me to show how much I care about you,"
Engagement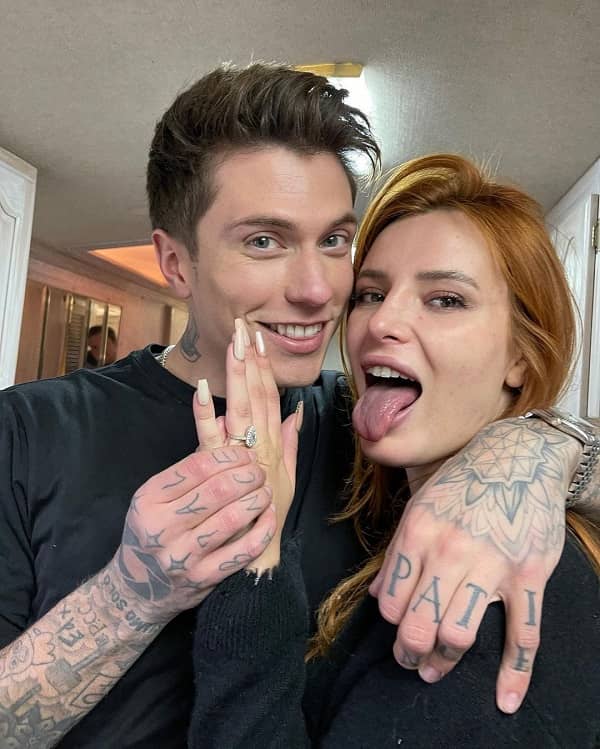 The couple had a long-distance romance for a while during the ongoing coronavirus pandemic. After a long, they had the sweetest reunion which they posted the entire thing on social media.
Also, Benjamin gave a sweet Instagram tribute on his girlfriend's birthday back in October 2020. In January 2021, the two caught up packing on the PDA while hanging out on the beach on Mexico Vacation.
A few months after, the two got engaged in March 2021.
Also read "What Is Onlyfans Controversy Of Bella Thorne? She Apologized To other Content Creators On The App!"
Short bio on Benjamin Mascolo
Benjamin Mascolo is an Italian pop singer. He is renowned as a part of the duo, Benji & Fede.
Last, in 2019, he was featured the 3 minutes short, Benji & Fede: Dove e Quando. See more…
Short bio on Bella Thorne
Bella Thorne is a young American Entrepreneur, and actress best known for her role as Ruthy Spivey in the television film My Own Worst Enemy (2008).
She is also widely recognized for her lead role as CeCe Jones on the Disney Channel series Shake It Up (2010-2013). See more…