Bella Thorne: Becomes the first to earn $ 1 million in one day on OnlyFans account!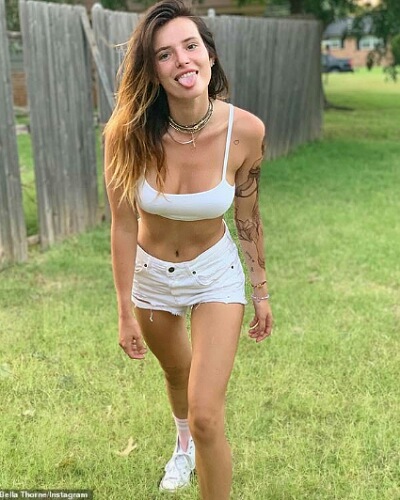 We all know that the American bisexual actress cum model Bella Thorne is a very bold lady.
She does not shy from talking about her sex life in public.
Neither does she make any attempts to hide her body and figure.
Recently, she joined Onlyfans app and earned over $ 2 million on it.
She has also become the first to earn $ 1 million in one day on this app.
---
Bella Thorne and her OnlyFans account
Bisexual Bella Thorne does know how to get fame and wealth. It was only 24 hours since she started her OnlyFans page. And she already earned $ 1 million on it.
This is a new record that she has set on this app. On 14 August 2020, Bella announced on her social media that she has registered for OnlyFans account.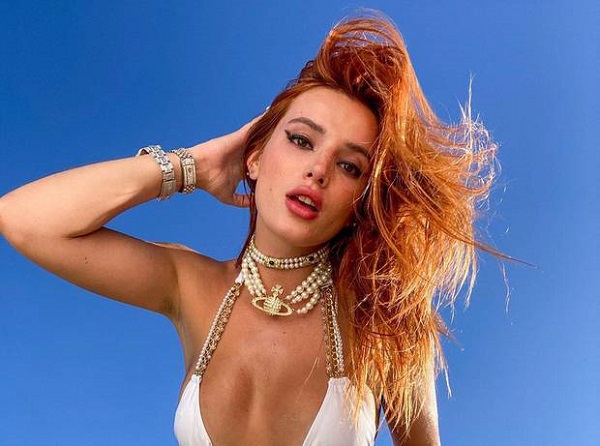 Bella added that she would be using this digital platform to share some very personal photos of her and videos and images that the public has never seen before. The subscription rate was $ 20 per month.
She is no stranger to exposing her body or putting adult content on her social media platforms. And lo and behold, there were innumerable subscribers for her new account on OnlyFans.
What is OnlyFans platform?
The OnlyFans website is meant only for paid subscribers. It is not free. The platform creators post adult and nude photos of themselves on the site.
These are photos which their fans have never seen before. Many celebs have registered for this site and these include rapper Cardi B.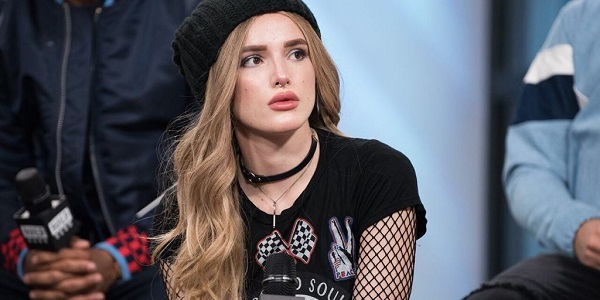 The registering person who uploads and creates content for this website gets to keep 80% of the revenue share. Additionally, there are also some tips which the fans give to celebrities if they like photos or videos.
And with all this, Bella has become the first celebrity on this site to earn $ 2 million in a short time. She is also the first to get $ 1 million earnings in one day on it.
What is Bella going to do with all this money? She told The Los Angeles Times that she wants to set up a production company with the earned money. She also has plans to donate some to charity.
Bella and her foothold in adult porn
The actress who was a former Disney star had done a directorial debut with her adult film called Her and Him. The film is the story of an edgy man who is aged 20 plus.
He stumbles on a surprise text on his girlfriend's phone. This interrupts their morning routine and brings everything out of control on that day. There is a sexually-charged encounter.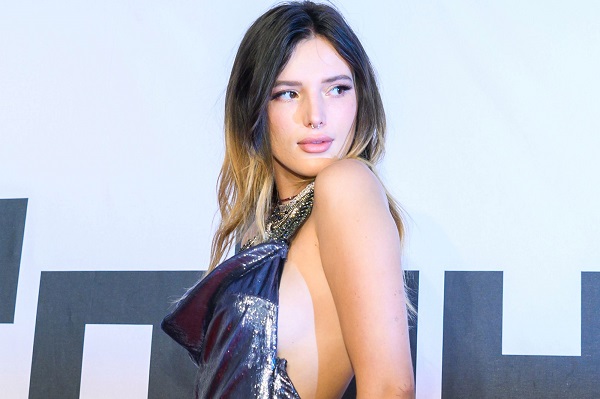 The film was released on PornHub. And Bella had also received the Vision Award from PornHub for it. And now, Bella plans to convert her experience on this OnlyFans site into a film.
She wants to reveal what are the ins and outs of platforms such as OnlyFans. And also want to tell everyone what the site does to its users.
Bella said:
"What's the connective material between your life and your life inside the world of OnlyFans? How can it change your life for the worse and the better? How far are you willing to go, and how far do you WANT to go? You can be me, or this talented girl from Montana, and OnlyFans could change your life — if you want it to, of course."
ALSO, READ https://marriedbiography.com/bella-thorne-biography/ HERE