Bella Thorne and her Italian singer new boyfriend Benjamin Mascolo debut on the red carpet at Joker premiere at Film Festival in Venice!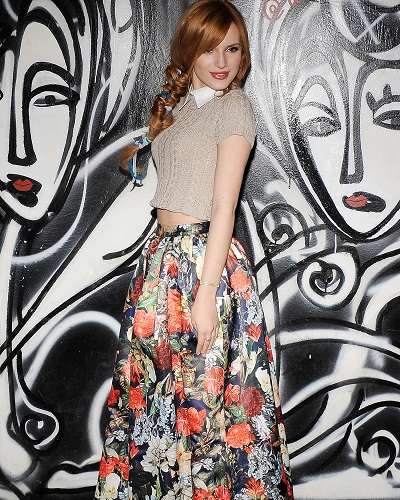 Pansexual Bella Thorne broke up with YouTuber Tana Mongeau her girlfriend and later also with her boyfriend's rapper Mod Sun. The latter breakup was in April 2019.
But she soon found herself a new boyfriend. His name is Benjamin Mascolo. The couple debuted together on the red carpet of the premiere of Joker at the 76th Venice Film Festival.
Bella Thorne and Benjamin Mascolo on the red carpet
Model Bella, 22 has been dating Benjamin Mascolo after she split from rapper Mod Sun this April. They made their first red carpet appearance together during the premiere of Joker at the Film Festival in Venice in Italy. They had an affectionate public display on the occasion.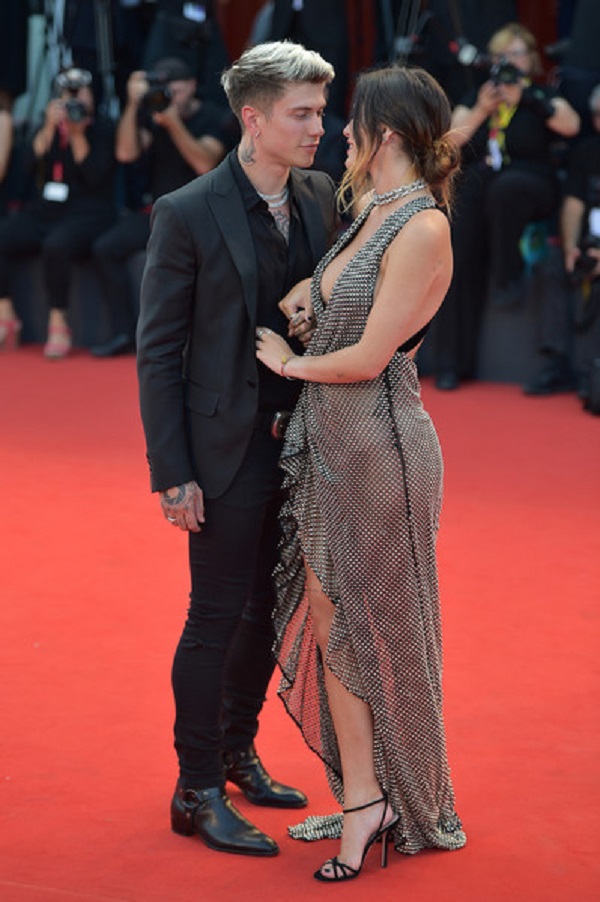 The two held each other's hands as they stepped onto the red carpet this Saturday. Bella was all in smiles. Benjamin planted a kiss on her lips.
The couple and their attire
Bella had worn a metallic gown with a low neckline which showed off her cleavage. Her skirt was an asymmetrical one with a huge side slit that showed off her legs.
Her brunette hair was put up into a messy bun. She had worn a silver chain-link necklace and had a light palette of make-up to highlight her pretty and sharp features.
Bella's boyfriend Benjamin, 26 donned a black suit. Below the coat, he had an open-collared black-colored shirt and his feet were protected in punk and chic Chelsea boots.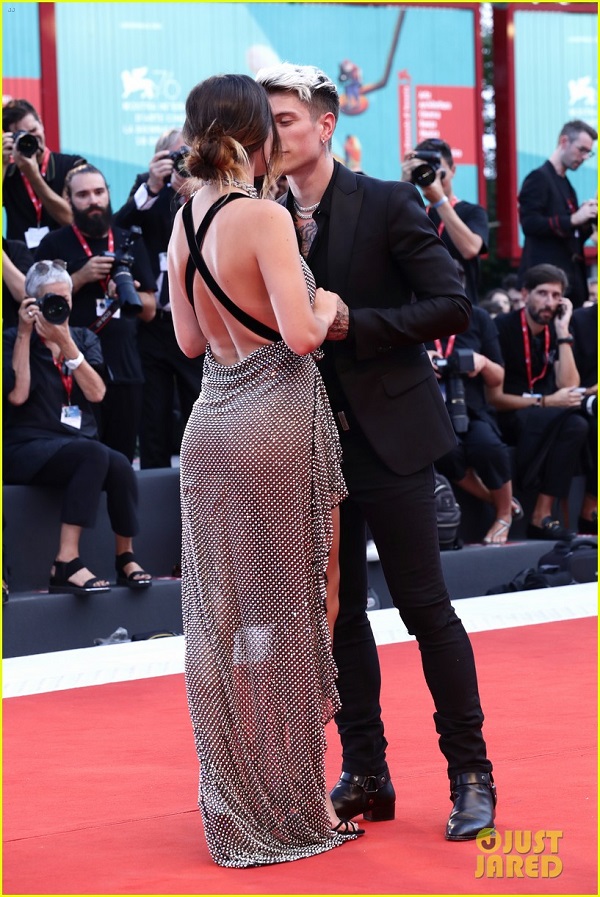 The couple arrived in Venice in casual wear. They boarded a jetty holding hands.
Bella Thorne-Benjamin Mascolo's relationship
Bella had earlier dated rapper Mod Sun for 15 months. But during the Coachella this year, she and Mod had a silly fight which led to their breakup. It was a bitter split about which Bella recently opened up.
She shocked people in October 2018 when she revealed that she had both a boyfriend and a girlfriend at the same time. This came up in the LA Times profile.
But just four months later, she and Tana had some problems and she split from her. She informed people via her social media about it. There were reports that the couple Bella and Tana were engaged before calling it off.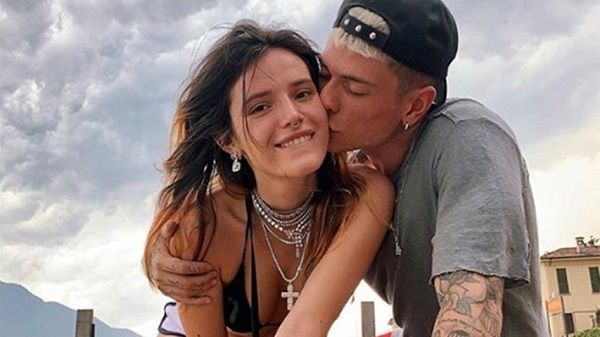 She had spoken in an interview she gave to Gay Times about her bisexual relationship:
 'I don't think anybody will really understand the bonds that I share with Mod or Tana.

'Yeah, we joke around about poly, but we aren't in the sense that we don't put a word, a box or label too many things. It is what it is.

'It seems like no one understands bisexuality at all. In this world it's like you're either gay or you're straight; there's no in between.'
Short Bio on Bella Thorne
Bella Thorne is a young American actress best known for her role as Ruthy Spivey in the television film My Own Worst Enemy (2008). She is also widely recognized for her lead role as CeCe Jones on the Disney Channel series Shake It Up (2010-2013). More Bio…
Source: Daily Mail