Bella Thorne Smiles in L.A. After Ditching Scott Disick in Cannes-'couldn't be happier' to be back!!
Bella Throne is Happy to be Back! After all the Drama in Cannas, France she is glad to be back. Her Trip to Cannas was… well not so good and she doesn't want to talk. So Let's find out more.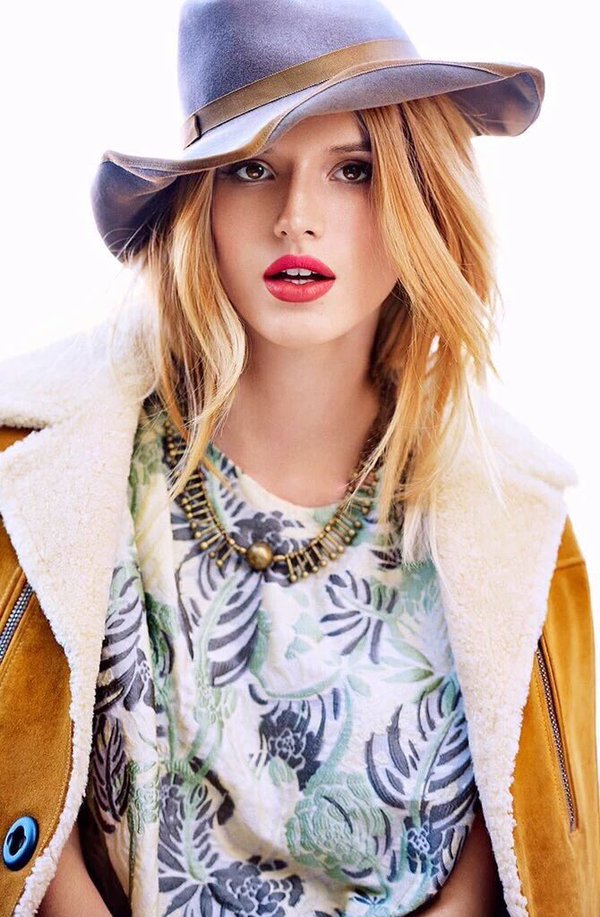 Bella Throne- 'couldn't be happier' to be Back
In Cannas Music Festival, Bella Throne went with her short time Beau Scott Disick and now it looks like the duo is not talking with each other.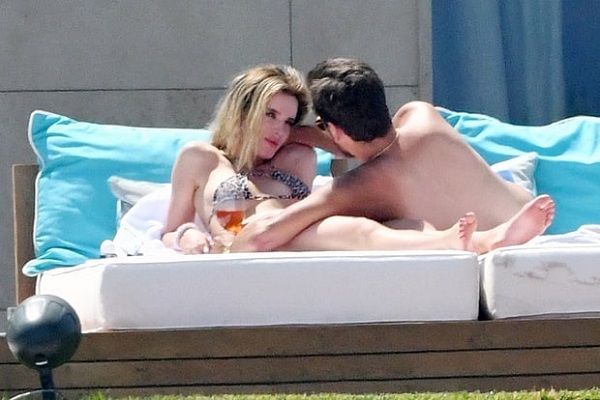 The 19-year-old actress flew to France with the 'Keeping Up With The Kardashians' star but was said to be enraged at Scott for "using" her after he was spotted getting close to his ex-girlfriend Chloe Bartoli just hours after he was photographed cuddling up to Bella by the pool.
After returning to the US, she wrote on Instagram "Couldn't be happier to be back home with my other half ✨ #la #tongues #out," Thorne captioned a pic with her sister, Dani, on Friday, before snap chatting photos and videos with her cats at home.
Bella and Scott had appeared to be smitten with each other while hanging out at their hotel, with one witness saying: "Scott let Bella push him in the pool. He had a big smile on his face and was dripping wet. He pulled Bella close to him and she sat on his lap to dry off. They were both drenched in their clothes and kissing. They were laughing and having a good time.
"They spent all day laying out and flirting with one another. They kissed several times and at one point Bella laid on top of Scott and ran her hands through his hair. When Scott got a FaceTime call on his phone, Bella got into the picture and was goofing around in the background. They stayed outside cuddling all day."
However, Bella claimed she left Scott at one point to go to a scheduled event and whilst she was away, she saw photos of the 34-year-old television personality with his former flame Chloe.
Bella reportedly believed Scott wanted a serious relationship with her and is now fuming that the father-of-three – who has Mason, seven, Penelope, four, and Reign, two, with his ex-partner Kourtney Kardashian – has ditched her.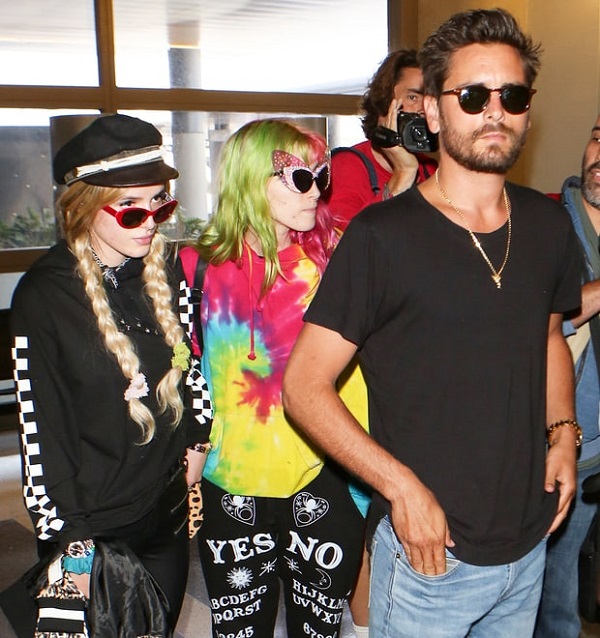 Also read Scott Disick on Sofia Richie-Kylie Jenner friendship! Is he happy about it?
More on their patch up
The Famous In Love actress initially traveled to Cannes with Disick and her sister, Dani on Monday, and was spotted making out with the reality star on Wednesday. On Thursday, however, Disick appeared to have moved on with another woman, as he was photographed cuddling up to former flame Chloe Bartoli.
The Keeping Up With the Kardashians star was seen with four other women — including Sofia Richie — by Saturday.
"Yo this #cannes fancy life isn't for me," Thorne tweeted on Thursday, adding that she was doing "legit nothing" with Disick.
On Friday, May 26, Thorne responded to a fan on Twitter who said they were waiting for the teen to "tweet that she's not talking to Scott and that she's actually with someone else."
"Hahaha I'm not talking to Scott or anyone else," the Shake It Up! alum replied. "#dontf–kwithit."
He celebrated his birthday on Friday by getting cozy in a pool with a bikini-clad brunette and was also seen holding hands with model Ella Ross.
"Scott's lifestyle has become out of control," an insider told Us Weekly this week. "His friends are all worried for him and trying to calm him down. His friends begged him not to go to Cannes."
Also read It is Bella Thorne again! This time she makes headlines with her rather harsh skincare routine!
Short Bio on Bella Throne:
Bella Thorne is a young American actress best known for her role as Ruthy Spivey in the television film My Own Worst Enemy (2008). She is also widely recognized for her lead role as CeCe Jones on the Disney Channel series Shake It Up (2010-2013). – See more at…