Bella Thorne herself uploads her nude pictures online when a hacker threatens to expose her and leak her naked photos online!
'Tit for Tat'-This was what model Bella Thorne did to a hacker! She neutralized his plan to extract money from her by the wrong means!
A hacker thought that Bella Thorne might get frightened when he threatens to leak her nude pictures online and pay up some hefty sum of money to him. But he soon realized that he was in the wrong. Instead, Bella Thorne herself put her naked photos online thereby defeating the dirty scheme of the hacker.
Bella Thorne neutralizes the dirty game of a hacker
A hacker got hold of the nude pics of model Bella Thorne. He sent her a text message threatening her that he would leak her photos online if she did not give him money. This Sunday on 16 June 2019, Bella, 21 put up on her Twitter handle a screenshot of a text that the hacker had sent her regarding her nude pictures which were in his hand.
In the message, the hacker had stated that he had all her nude videos. He had sent her the videos as a proof but also added that he would show it to the world. Bella Thorne tweeted:
"F— u and the power u think you have over me,"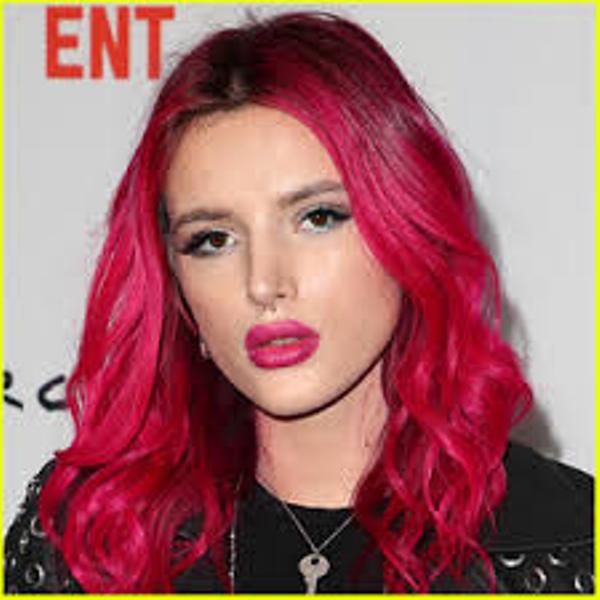 Bella wrote for her fans:
"Yesterday as u all know all my s— was hacked,"
She continued:
"For the last 24 hours I have been threatened with my own nudes. I feel gross, I feel watched, I feel someone has taken something from me that I only wanted one special person to see.

"He has sent me multiple nude photos of other celebs. He won't stop with me or them he will just keep going."
Bella Thorne and her further statements to the unnamed hacker
Bella was very clear on it that she would not let the hacker get away with his dirty tricks. Hence she herself put up the nude videos and pictures online. She further tweeted on this matter writing:
"Here's the photos he's been threatening me with, in other words here's my boobies,"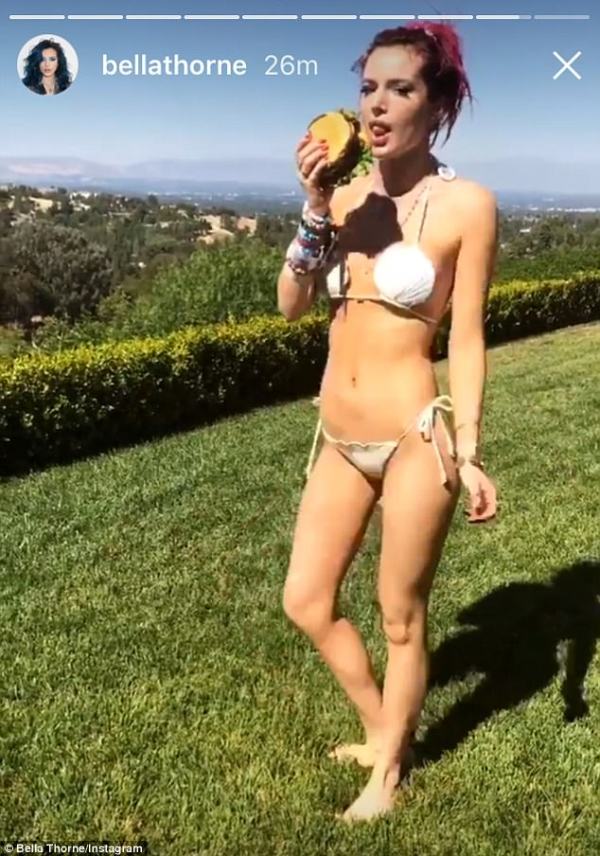 She said that she would sleep better that night since she had not allowed the hacker to have his way. She had taken back her power from him. It was indeed a 'tit for tat'!
Bella also told the hacker that soon the FBI would be at the hacker's home to arrest him and then punish him for his sins.
Other celebrity victims of this online leak of nude pictures
There were other celebrities who were also threatened recently about this online leak of nude pictures. Around 150 pictures of Lara and Sam Worthington have been circulating online since the past one week. The topless photos of Iggy Azalea were also leaked online last month. She was so depressed that she quit social media after that.
Time and again, these leaks by hackers happen. The cybersecurity police investigate and also catch and punish the culprits. But that does not deter the hackers from continuing with these wrong deeds!
Short Bio on Bella Thorne
Bella Thorne is a young American actress best known for her role as Ruthy Spivey on the television film My Own Worst Enemy (2008). She is also widely recognized for her lead role as CeCe Jones on the Disney Channel series Shake It Up (2010-2013). More Bio…
Source:  9 Honey