Get latest updates on Below Deck Mediterranean stars Hannah Ferrier and Conrad Empson relationship and drama!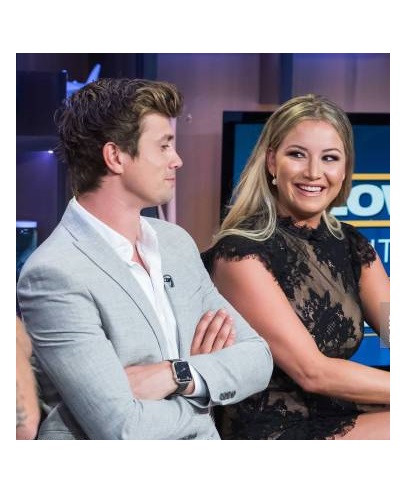 Undoubtedly, Hannah Ferrier and Conrad Empson have a whirlwind history when it comes to their relationship.
They hit it off very quickly as soon as they met.
But with the drama involving João Franco, a fight over 50 Euros, and a canceled trip to Prague, their whole relationship and friendship almost came to a full stop. Well ALMOST!!
---
On the show
As the fans of the reality show saw in the Season 3 finale, they have realized they are not meant for one another. But that did not mean they were not friends anymore. The two were happy to spend their final night of the charter season together.
Also, they were not entirely back together, at least not romantically. After that hookup, Conrad and Hannah separated on friendly terms.
Conrad shared earlier this season:
 "Things between me and Hannah these days, we're on talking terms. We're friends, and we catch up occasionally."
Also read: Jillian Michael's horrendous Italian yacht holiday! Learn on how she deals with her Hashimoto's disease!
He further spoke about his relationship with Hannah:
"I guess at the start of the season, I could see something happening between me and Hannah. And then when everything happens so quick, you don't look at everything else. As our relationship grew and then smashed to pieces in some of the arguments, I kind of then soon realized that there was not gonna be anything more than this boat romance."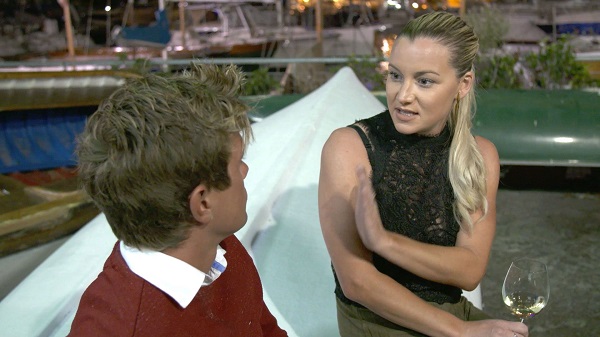 So are they single?
As for Conrad, he is enjoying every bit of his single life.
"My current relationship status is single. I've had enough drama. I'm sticking single for a little bit." 
Like Conrad, Hannah too has taken a break from relationships, drama, and heartbreaks.
"Still single and happy about it. Boys are annoying most of the time. They're more trouble than they're worth. As soon as I kind of meet someone that can make me happier than I make myself, I'll look into it. But until then, I'm good with just my travel and friends and family and career." 
Also read: 12 interesting but shocking facts related to reality shows on television that you so keenly watch!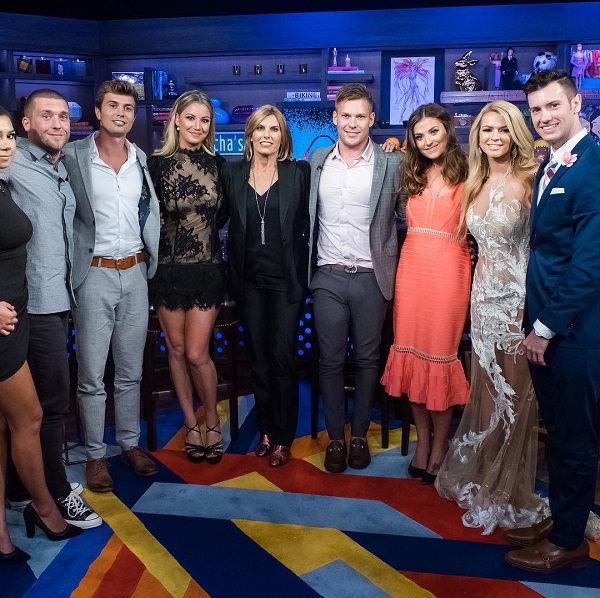 Hannah Ferrier and Conrad Empson bio
Hannah Ferrier was born on November 23, 1986, in Sydney, Australia. Before fame, she used to work in sales.
Later while she was traveling across Europe during vacation, she realized that she wanted to begin yachting. So, Hannah began working on yachts and began her international travels.
She is cast as a Chief Stewardess of a 150-foot yacht in the spin-off Bravo series Below Deck Mediterranean.
Also read: Natalie Halcro A model, reality television show personality, and a fashion blogger going well with a Huge number of followers on social networking sites!!
Conrad Empson was born on May 17, 1995, in England. The 28-year-old first took to yachting when he was just 18 years old.
He too appears on Below Deck Mediterranean, which is a spinoff series of Below Deck.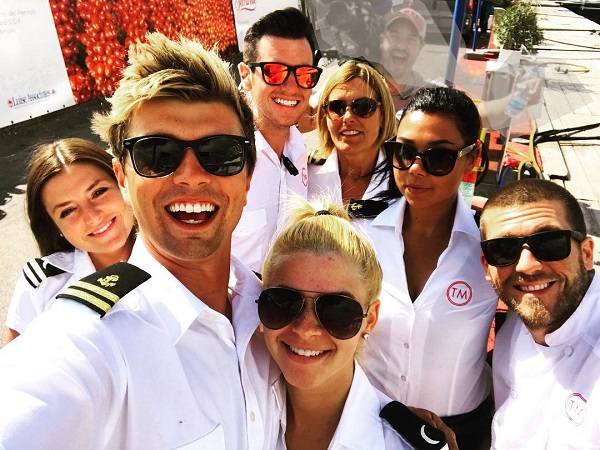 Also read: The cute relationship and talk between the father and daughter when they were on a show to promote their show, Chrisley Knows Best, Season 6
Reference: (bravotv, famousbirthdays)