Ben Foden's Wife Jackie Foden Claps Back at Trolls and Revealed She Suffered a Miscarriage!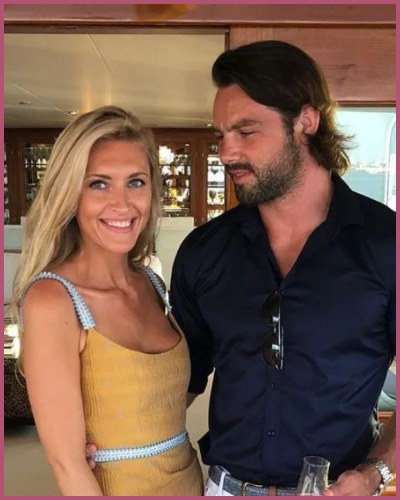 Ben Foden's wife Jackie Foden revealed that the pair suffered a painful miscarriage.
Many started trolling her for her appearance on the internet.
The couple is proud parents of two-year-old daughter Farrah.
---
Jackie  Foden responds to trolls with her heartbreaking miscarriage news
Rugby player Ben Foden and his wife Jackie Foden are going through a tough time.
Jackie revealed that the couple recently suffered a heartbreaking miscarriage.
After some haters trolled her appearance, the American native felt it was necessary for her to stand up for herself in this tough time.
She responded:
"I was pregnant for a while so I haven't had Botox in a while, just had a miscarriage last week, and my two-year-old has sleep regression so I haven't slept in a million years. I apologise if my old haggard appearance bothers you."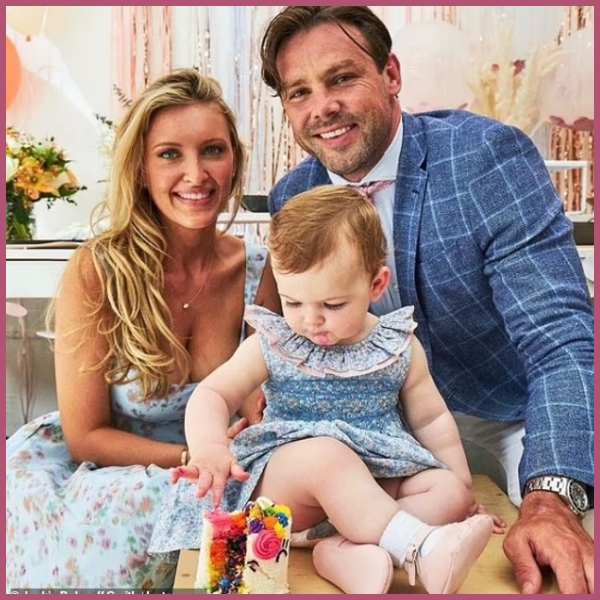 She continued:
'I notice you don't have any photos of yourself though… but you're probably just too ridiculously good looking for people to even have the privilege of witnessing.'
The Instagram post was the first time the couple revealed that they were having another baby together. But sadly, it passed away even before seeing the world.
The pair are proud parents of a two-year-old daughter, Farrah. Meanwhile, Ben already has a daughter Aoife, 10, and a son, Tadhg, 7, with his ex-wife Una Healy, who he divorced in 2018.
Now,  his second wife Jackie claims that the couple trusts each other greatly. She said in an interview:
'People perceive Ben as some slimy, habitual cheater and it's really not who he is. I don't think Ben could possibly cheat on me.'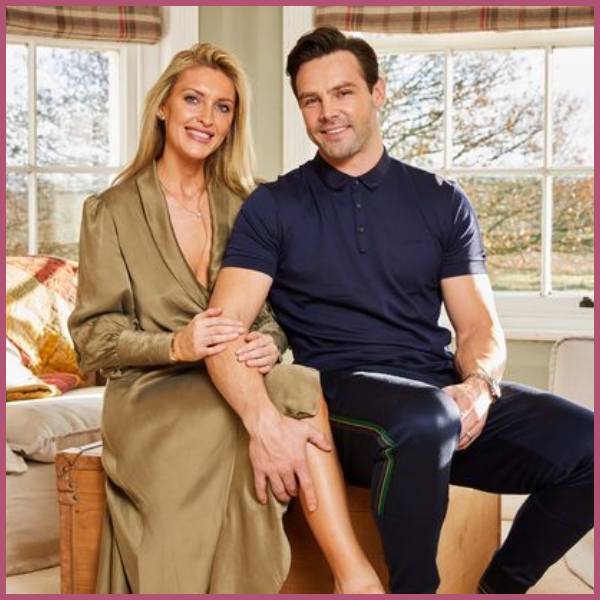 The 37-year-old also confirmed that they have their passwords saved on each other's phones and she often goes through his Instagram.
She added:
'We have a very honest and open relationship. We don't lead separate lives. It's frustrating that Ben's cheating is brought up constantly.'
Also, Read Ben Foden talks about children with his present wife, Jackie Belanof Smith, who he says is very different from his ex Una Healy!
Ben cheated on his first wife and divorced her
Ben married Una in 2012 after meeting the singer through Ben's agent. The rugby player cheated on the singer when she was pregnant with their second child.
He admitted that he was unfaithful to her and said:
"At the moment anything that's published about me is never very good and pretty rightly so, because I was the one who committed adultery,"

But at the same time, it wasn't the only reason for our divorce to go through.

"It's not ideal but we're very amicable, we're getting through it.

"We're not the first people in the world to get divorced. We've got two little kids we adore."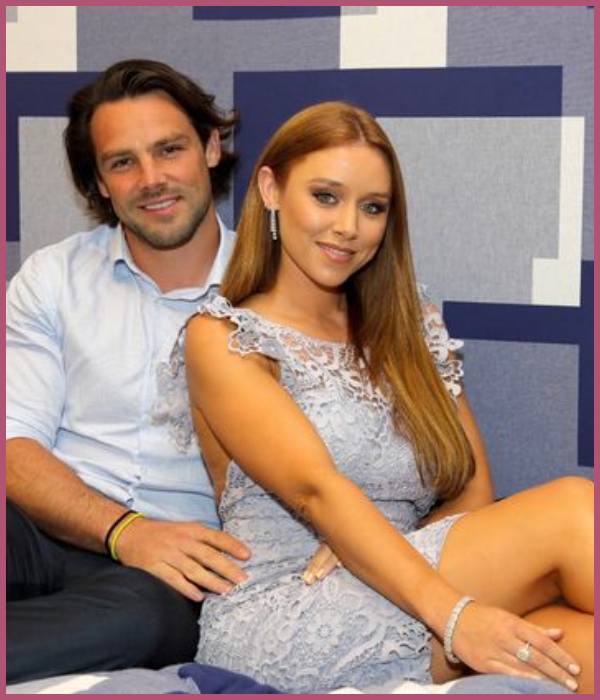 The pair's split came just days before they were about to move to America where the player had just signed a Rugby contract in New York.
Just one and a half years after his divorce from The Saturdays singer, Ben tied the knot with Jackie in 2020. Their marriage came just two days after his divorce from Una was finalized.
Ben moved to the US and Una, along with her children went home to Thurles in Tipperary.
Una is happy for her ex and said:
"I've never spoken badly of Ben and I wouldn't," she said.

"I'm only too happy for him to see them as and when he can, so regardless of our relationship, I just want as healthy a relationship as possible for him and the kids when he does see them."
The mother of two added:
"I've had quite a bit of time to recover from it all. It was traumatic, the whole thing, it really was.

"But I am actually very happy right now. This is me now and you have to get used to your new life and I couldn't be at a better place than at home in Ireland with my family. That's just how it is".
Also, Read Ben Foden regrets cheating and splitting from his wife of 6 years Una Healy last summer!