Ben Higgins and girlfriend Jessica Clarke 'Moving and Grooving' to engagement!!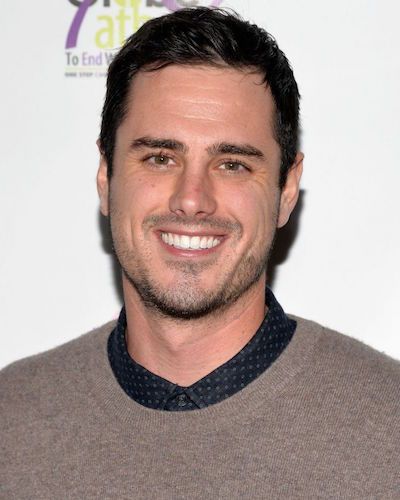 On February 20, the Bachelor alum, Ben Higgins officially shared with us the news of his new girlfriend, Jessica Clarke via his Instagram.
His reveal of Jessica, came one month, after revealed on his podcast that he was dating someone new.
---
Update: Ben proposed to Jessica in March 2020.
Ben Higgins introduces his girlfriend via Instagram
Higgins shared a picture of him and Clarke which was captured in Honduras, on Wednesday. Fans were thrilled and rejoiced to hear the news of Higgins and Clarke being together.
"I've been selfishly keeping this girl to myself for too long! Hey, friends meet @jessclarke_! I successfully slid into her Dm's a few months ago. I took a risk and I am glad I did,"

"She is someone special, and I look forward to where life is going to take us," the Generous Coffee co-founder continued. "Stay tuned for the journey. In addition, this picture was taken this week in Honduras. I got to spend some time with an incredible group of people from all over the USA on a @generous_coffee_ adventure. Life is good!"
Clarke also took it to her social network to introduce her followers to her "secret boyfriend". The captioned her two Instagram photos of the couple.
"My secret boyfriend, Ben! He has one of the biggest hearts and kindest spirits, I got to share Honduras with him this past week and I'm excited for many more adventures!"
Also, read about The Bachelor alum Ben Higgins is in a relationship again after his breakup with Lauren Bushnell!
Ben Higgins and girlfriend Jessica Clarke reveal they're 'Moving and Grooving' to engagement
Higgins and Clarke recently interviewed together with Access where they talked about their relationship. The couple has been reportedly dating for nine months now. In the interview with Access, Ben Higgins talked about his relationship with Clarke,
"It feels amazing, like it's so full and life is just so grand right now, yeah. I mean I don't know like it's so awesome and it's weird to say rellationship can feel perfect but I can't imagine anything feeling better. Everything's going great, we're having a great time, we could do some cool stuff but then just as a couple, life is really awesome for us."
Jessica also shared her part of thoughts on their relationship,
"we were talking today like we're just best freinds so I think thatmakes it fun and work and yeah, it's awesome. We have so much fun together."
The pair also delighted us with the news of their engagement. Although their road to their engagement has been quite quick given their dating time together, the pair sure is staying strong. In the same interview, the interviewer asked them about their road to engagement,
"The road to engagement is moving and grooving. We're nine months in and so you know, it's been a short period of time like if you tell anybody from the real world we've been dating for nine months, like oh! that's quick. But if  you tell anybody from The Bachelor we've been dating for nine months, oh wow!"

"But for us we're you know I think we really want to be intentional about how we date and we live in two different cities and so at some point that  we don't want that to happen and for that to not happen, we have to take a next step and I'm excited for it."
The bells might be ringing for the pair soon enough and we are just as excited to see them walking down the aisle. We wish the pair best wishes for their future together.
Also, read about Ben Higgins's replies to hater criticizing the age of his new girlfriend Jessica Clarke! His relationship with Lauren Bushnell
Short bio on Ben Higgins
Ben Higgins is an American business analyst/software salesman for Talisys, a financial services company in Denver. He is best known for competing on The Bachelorette season 11 for Kaitlyn Bristowe's heart but ended up being a third runner-up. He was the star of The Bachelorette season 20.
source: people