Ben Higgins proposes to his girlfriend of more than a year, Jessica Clarke!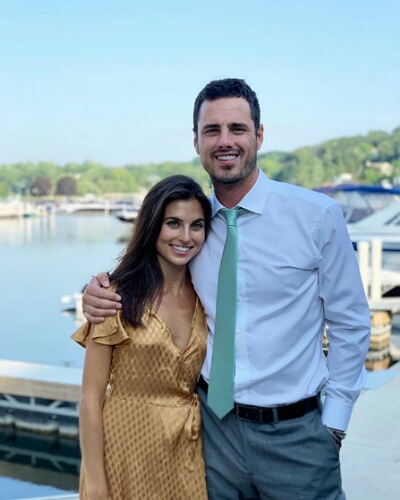 It was three years back that The Bachelor star Ben Higgins broke up with Lauren Bushnell. And now, he has another engagement in place. Ben has proposed to his lady love, Jessica Clarke and the two are happy together.
Ben Higgins proposes to girlfriend Jessica Clarke
The Bachelor alum Ben Higgins has turned a fiance again. He announced the happy news on his social media for his fans. It looks like the social distancing due to coronavirus pandemic has done the trick. Ben Higgins has proposed to his girlfriend Jessica Clarke after more than a year of regular dating period.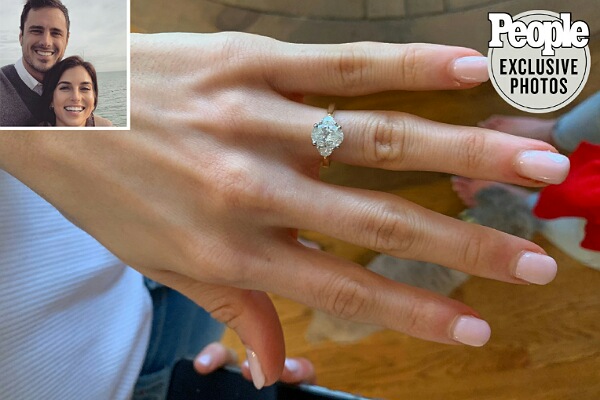 It was Jessica whose post of the engagement came up first. She wrote:
"I don't remember everything you said, but I know that I said yes. I woke up in a dream today and I get to live in this dream every day from now on (eeeep)."
Ben Higgins's wedding proposal plan
Ben revealed to Entertainment Tonight about his plan to propose to Jessica. He said that he was super-nervous. And he disclosed that he asked Jessica to marry him in front of the families of both of them. Describing the special moment, Ben said:
"She's my best friend, my partner and I love her. I was nervous to kind of do this whole thing in front of her. I wasn't anxious, it's just a big moment!"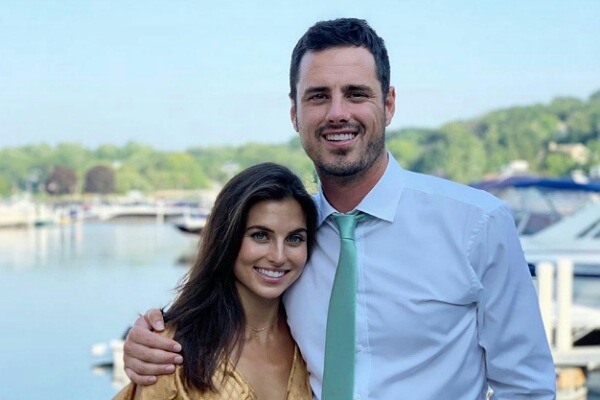 The relationship timeline of the couple
The love story of Ben and Jessica started in the typical way it happens in the millennial way. While online on the social networking platform, Ben slid into her DMs and asked for a date. They started dating in the end of 2018. But they made it official in February 2019. Jessica is six years younger to Ben.
Ben had stated earlier to US Weekly that he and Jessica share a solid relationship. In his words:
"Our relationship is healthy. I'm a better version of myself, a more free version of myself than I've been in a while,"
He was sure that he would propose to her before the year 2020 ends. And he kept his promise. Their relationship was long distance between Denver and Nashville, Tennessee.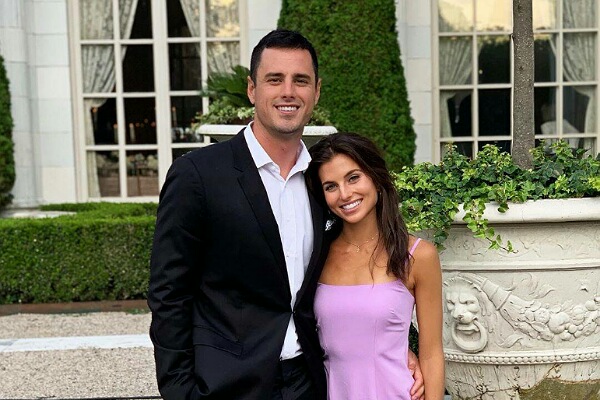 Earlier, Ben had proposed to Lauren Bushnell on the ABC dating reality show The Bachelor during its season 20 in 2016. But by May 2017, they called off their engagement for good.
Lauren moved on earlier and began dating country singer Chris Lane. And in October 2019, they walked down the aisle together. Ben expressed his happiness at the wedding of his ex-fiancee and had said:
"I'm ecstatic that both of us have been able to move on in such a way that is making us both better people … I wish them nothing but the best,"
Short bio on Ben Higgins
Ben Higgins is an American business analyst/software salesman for Talisys, a financial services company in Denver. He is best known for competing on The Bachelorette season 11 for Kaitlyn Bristowe's heart but ended up being a third runner-up. He was the star of The Bachelorette season 20. More bio…
Source: US Weekly, Entertainment Tonight