Ben Stiller and Christine Taylor have Decided to Go their Seperate Ways-Heading towards Divorce after 17 years of Marriage!!
We have some bad news! Ben Stiller and his wife Christine Taylor are parting their ways out. The longtime celebrity couple announced they will be getting a divorce. The duo has been together for 17 years and has two children together. Let's find out the reason behind it!
Ben and Christine Divorce
The favorite on screen and off screen couple heading separate ways have bittersweet reminder of them together on screen  — Zoolander, Dodgeball: A True Underdog Story, Tropic Thunder, Arrested Development, and Zoolander 2. Watching these comedy gems will now forever remind us of how great of a couple they were.
"With tremendous love and respect for each other and the 18 years we spent together as a couple, we have made the decision to separate," Stiller and Taylor said in a statement released to Page Six. "Our priority will continue to be raising our children as devoted parents and the closest of friends. We kindly ask that the media respect our privacy at this time."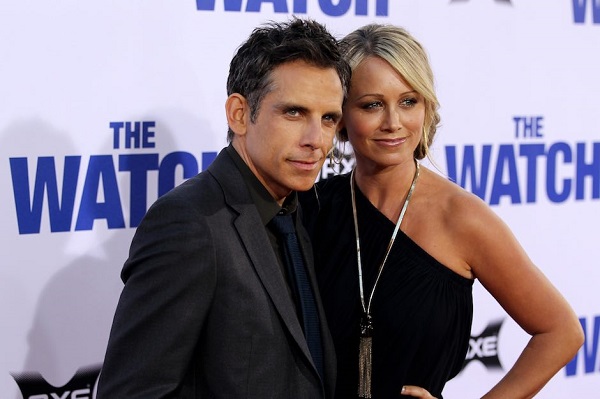 The couple, who met while filming a never-broadcast TV pilot called Heat Vision and Jack, tied the knot in May 2000 at an oceanfront ceremony in Kauai, Hawaii.
"When I met her, I pretty much thought, 'That's the person,'" Stiller told ET in a 2007 interview. "It was like, 'Wow, this is a great person. I love her.'"
The two welcomed daughter Ella Olivia in April 2002 and son Quinlin Dempsey in July 2005.
ET caught up with the couple at Zoolander 2's premiere last February, where they opened up about how working together affected their then 15-year marriage.
"It's the best. I mean, I think that you know, the reality is there's such an unspoken connection," Taylor shared. "I feel like for us when we first met, it was on set… He's amazing."

"[Having a] sense of humor [is the secret to our marriage]," she continued. "I have to say, sense of humor is the greatest thing."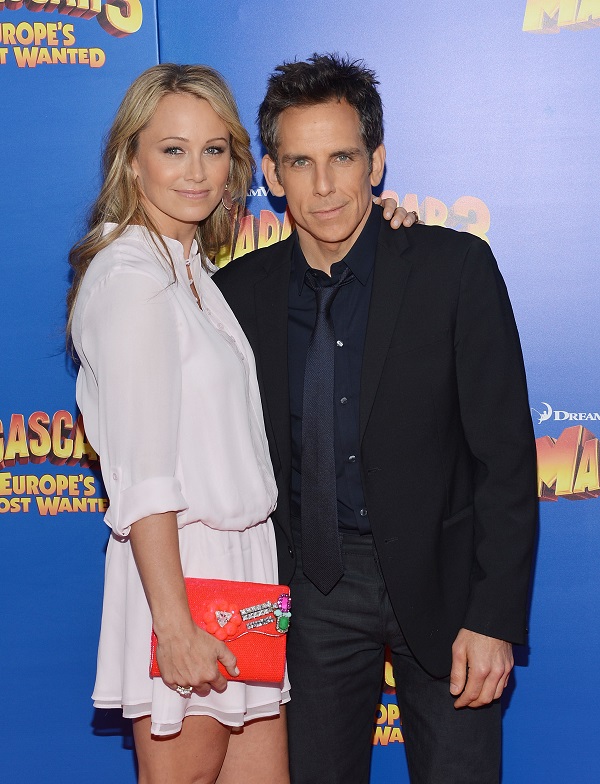 "I say that's the secret to a happy marriage anywhere in any city, not just Hollywood," Stiller agreed. "I think you got to laugh, because after a while, you know, life is life. We all have to deal with what life throws at us, so you got to have a sense of humor about it. If you can share that, at the end, it makes a huge difference."
Ben's Cancer Experience
In November 2016, Stiller revealed that he was diagnosed with prostate cancer two years earlier.
"It came out of the blue for me. I had no idea," Stiller, now cancer-free, said during a radio interview with Howard Stern. "At first, I didn't know what was gonna happen. I was scared. It just stopped everything in your life because you can't plan for a movie because you don't know what's gonna happen."
"As I learned more about my disease (one of the key learnings is not to Google 'people who died of prostate cancer' immediately after being diagnosed with prostate cancer), I was able to wrap my head around the fact that I was incredibly fortunate," he wrote in a blog post. "Fortunate because my cancer was detected early enough to treat. And also because my internist gave me a test he didn't have to."
Short Bio on Ben Stiller and Christine Taylor:
Ben Stiller is an American actor, comedian, and filmmaker(director). He is responsible for such funny films as "Ther's Something About Mary", "Zoolander" and "Meet the Parents". – See more at…
Christine Taylor is an American actress, best known for her roles as Melody Hanson on Hey Dude, Marcia Brady in The Brady Bunch Movie, Holly Sulivan in the Wedding Singer, Matilda Jeffries in Zoolander and Katherine Veatch in Dodgeball: A True Underdog Story. – See more at…