Manchester City's Footballer Benjamin Mendy is Charged with Raping 7 Women!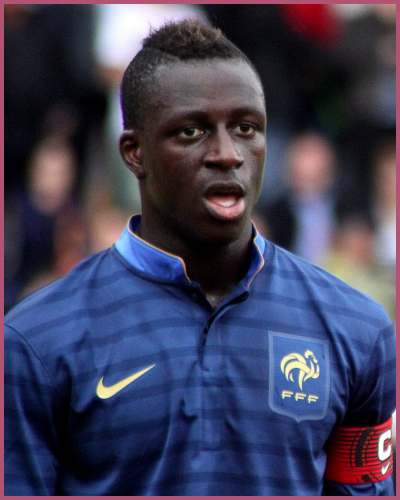 French Footballer Benjamin Mendy is ongoing his courtroom trial on August 15, 2022.
The hearings demonstrated the truth of how the accused sexually assaulted 7 different women.
Learn whether Benjamin Mendy from Manchester City pleaded guilty or not.
---
The Manchester City footballer Benjamin Mendy is in his courtroom trial after rape charges on June 1, 2022!
Benjamin Mendy is hearing his second rape case after pleading not guilty
The French footballer who is often charged with sexual offenses, rape, and assault charges is an ongoing trial in August 2022. He pleaded not guilty to seven charges of rape, one of sexual assault, and one of attempted rape from six accusers dated May 2022.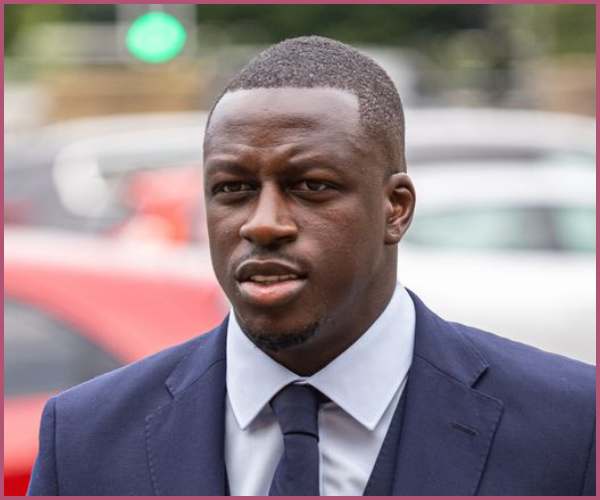 Legal filings against him include the complaints of sexually assaulting seven different women on five different occasions at his Cheshire home.
It's a month after pleading not guilty. His rape date back to the time period between October 2018 and August 2021 as per the complainants.
Also, Read 'Cheer' star Jerry Harris is Sentenced to 12 years in Federal Prison for Sex Crimes!
How did Benjamin Mendy rape women? Update on Mendy's trial
Manchester City defender Benjamin Mendy as per the documents and prosecutor raped girls in his own room. He locked women into his bedroom after nights out with the intention to rape using a panic room.
The footballer, 28, as per the statement of two women raped them in his The Spinney mansion. As per the trial update, the alleged offenses, eight counts of rape, one count of sexual assault, and one count of attempted rape also took place at a flat in Manchester.
Also, Read Bill Cosby is Guilty of Assaulting a Minor at Playboy Mansion in 1975!
What did Prosecutor Timothy Cray say?
Prosecutor Timothy Cray QC Cray explained how the women entered in the panic room. According to him, the rooms had a complicated lock.
"On the master bedroom and office there are special locks. The legitimate purpose of these locks is that if you are likely to be a target for burglars they create a panic room."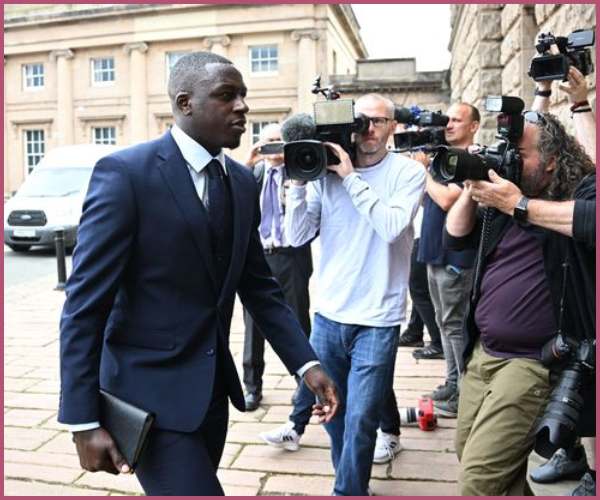 The trial of the suspended footballer is likely to end by November 2022 in the Chester Crown Court in which Mr. Cray continued,
"You can't get in from the outside but you can open them from the inside if you know what to do. The point is you have to know how to open them from the inside. The witnesses get the impression, when taken there by Mendy, they are locked in."
Meanwhile, Prosecutor Mr. Cray contributing to the rape case pinpointed the harsh reality of society saying,
"It is another chapter in a very old story, men who rape and sexually assault women. Because they think they are powerful, and because they think they can get away with it."
Also, Read Soul Singer PP Arnold Reveals She was Raped by Ike Turner in her New Memoir!