Beth Chapman undergoes emergency treatment for relapse throat cancer and returns to Colorado against doctor's advice!
Beth Chapman, wife of Duane Chapman was suffering from a probable relapse of throat cancer and underwent an emergency surgery in California. But much against the doctor's advice, she decided to make a return to Colorado.
Beth Chapman and the recurrence of her throat cancer
Beth was diagnosed in September 2017 of throat cancer. She had difficulty in breathing and needed an emergency treatment. She seemed to be on the improving side but now this, November she found that she had a recurrence of her throat cancer. She required an emergency surgery which was, done in LA on 27 November.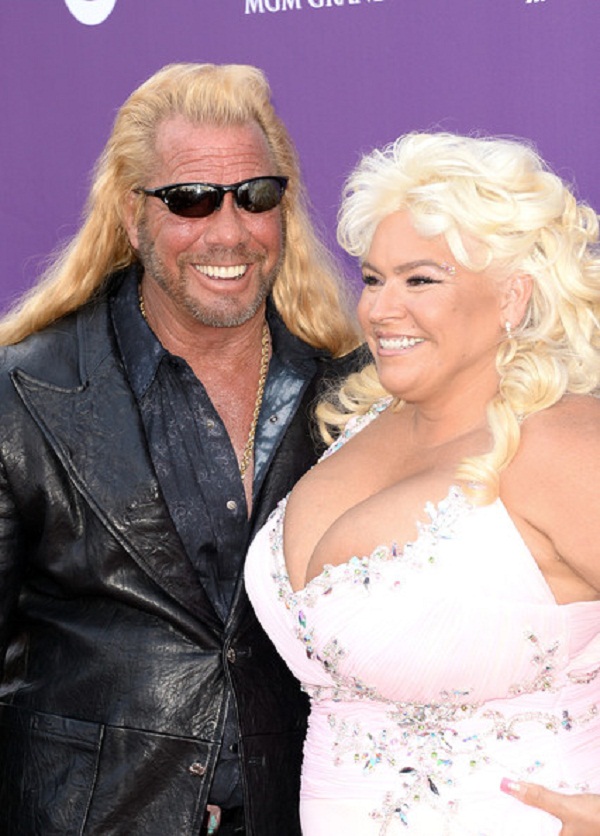 Talking of the surgery, Duane said:
"She had a lump in her throat twice the size of last time, and they performed an emergency surgery yesterday, They cut a hole in her throat so she can breathe; she can still talk. … [She's] doing the best she can and remains incredibly strong."
Doctors had advised few more days of hospitalization post-surgery but Beth refused and returned home to Colorado.
Duane Chapman defends Beth's decision
Duane, 65 said:
"They say the cancer follows the path of least resistance, so it goes downward. Half of her lung was full of water, But she's much more comfortable now [that] she can breathe, but she just wanted to come back to Colorado, she loves it here."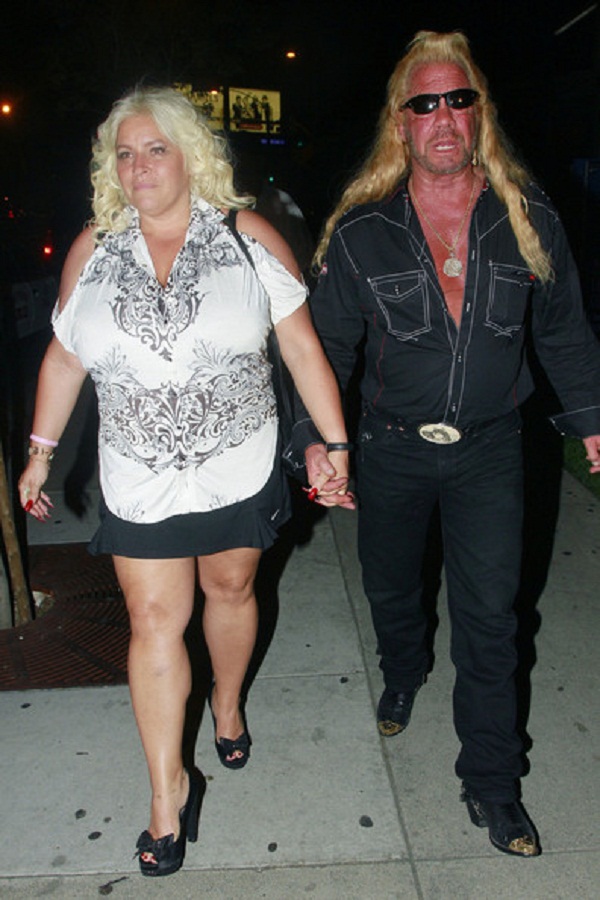 He continued:
"They told us they didn't want her to leave the hospital, but she was adamant, she just wanted to be home, We have the test results coming in tomorrow."
Duane also explained that Beth did not exert herself on this trip and was on a wheelchair to and from the plane. He also said that friends greeted them and brought them home.
Duane tells US magazine about Beth's activities after reaching Colorado
Duane the bounty hunter gave people an insight into his wife Beth's health condition
Beth, 51 reached home in Colorado and was well-received by her family and friends. The reality TV star Duane said:
"Beth slept for almost an entire day, and she was more comfortable, then she got up and she was trying to do things around the house, trying to do laundry and wash the dishes, I said to her, 'I've done all that, don't worry.'"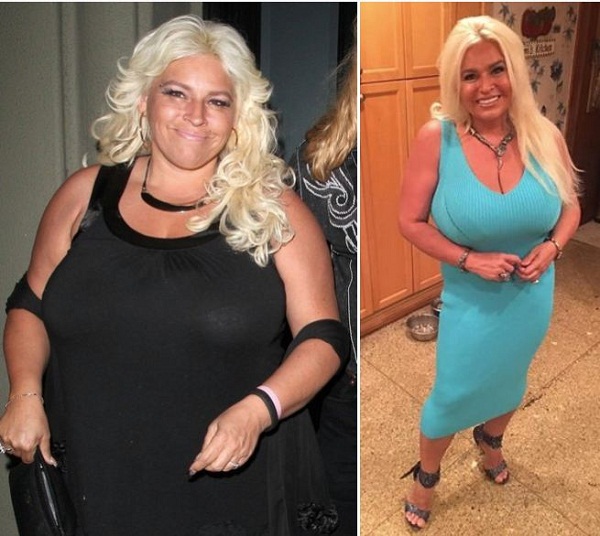 He also said that he was, nervous while he was waiting for the results of her biopsy test. He said:
"Yes, I'm nervous about the test results tomorrow, It's like you kinda know what's gonna happen, but you're hoping and praying it's not."
Beth and Duane were greeted not only by their friends and relatives but also by Mother Nature on their arrival to Colorado. Duane said:
"This morning, there were 20 deer in the backyard. They know when the cars come who it is, and we feed them so they come to the backyard,"
He added:
"And I've never seen so many deer in the backyard, it's like the animals know somehow and she loves the deer so much, and all the animals."
Short Bio on Beth Chapman
Beth Chapman is an American TV show producer and actor. She is quite famous for her 2003 TV show Dog the Bounty Hunter.
She has also produced some couple hit shows such as Dog and Beth: On the Hunt (2013) and Dog: The Family Speaks (2006). More Bio…
Source: Express UK