Bethenny Frankel has lost weight after she lost her boyfriend Dennis Shields!
Bethenny Frankel has lost a dear one recently and the effect has been so great on her of this grave loss that she has also been eating less and suffered a weight loss!
Bethenny Frankel and her grief
The Real Housewives of New York City star Bethenny Frankel, 47 has lost her on-again and off-again boyfriend Dennis Shields who died unexpectedly this August due to a drug overdose. He was 51. Bethenny has put up a recent picture of herself on her Instagram and she was wearing a patterned dress. It was a fitted floral dress with ruffles. She was clinging onto a miniature clear replica of the Robert Indiana's LOVE sculpture. She had put under this picture:
"All you need is love,"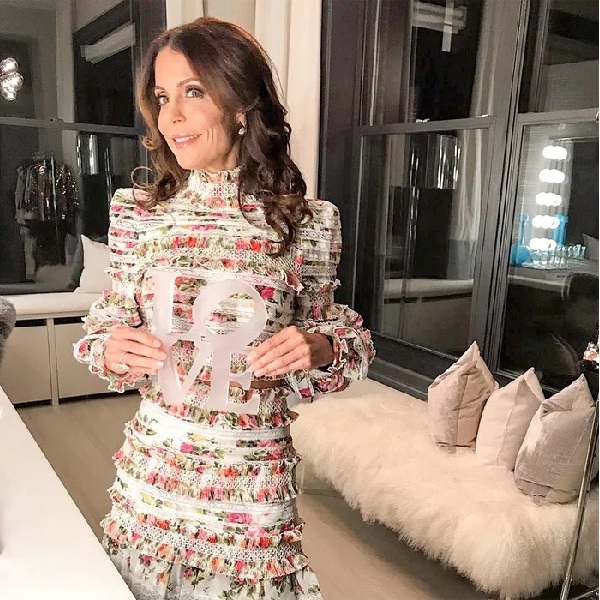 She appeared thin in the picture and her fans noticed it and began to comment on her picture. One of her fans commented and asked:
"Love the dress. I would look heavier if I wore that. You're looking extra thin in these photos. How/are you losing weight?"
To this, Bethenny replied:
"Death will do that to a person #griefdiet, I don't recommend it."
Also read TV host Sunny Hostin slams back Bethenny Frankel on Twitter for accusing her of taking drugs!
Bethenny's interview two weeks back
Bethenny gave an interview to E! News during the launch of her Skinnygirl Jeans collection which was held at the Macy's in New York. She had said at that time of her grief:
 "This has been a very, very difficult summer, and I think it's amazing how strong we actually are and the things that we can actually handle. I mean, time does heal most wounds."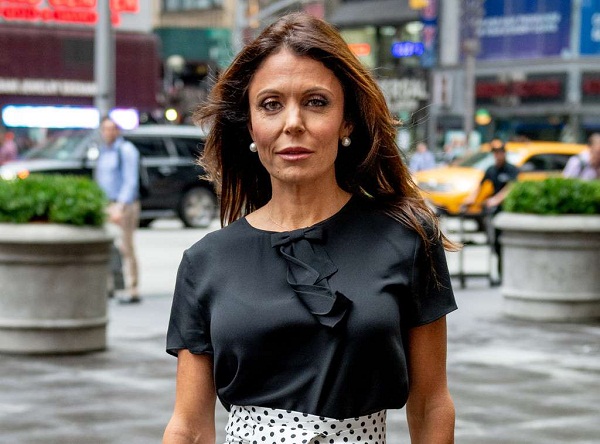 Talking about her now-dead boyfriend Dennis, Bethenny said:
"He was a big cheerleader for me, So, he's here with me today…He would be so proud."
Around a fortnight after his death, Bethenny had written:
 "It's hard to breathe & I appreciate you giving me the space & support to try to do so."
She added:
"It's excruciating-sudden death is no closure & constant ?s & memories. Our relationship is current so it's painfully raw. Trying to stay healthy & move through it w tears & close friends. Xo."
How she is coping with the sadness?
Bethenny has been sad after she lost her boyfriend. She had spoken about her ways of overcoming this grief and this was earlier this month. She had tweeted:
"Doing anything in or by the water is life saving, Beach walks. Ocean swims, wakeboarding, clamming, infrared sauna, jacuzzi & my swim really help."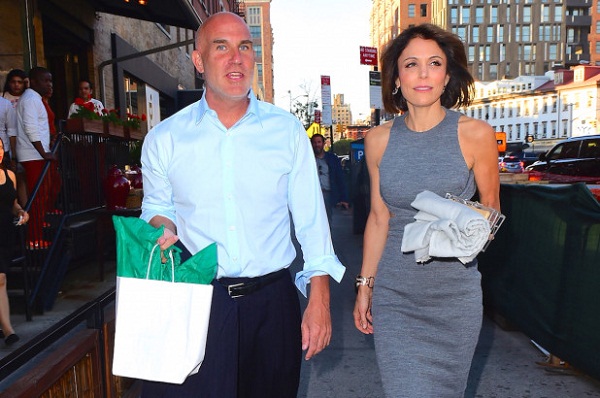 She was trying to keep herself occupied and distracted in order to forget the sadness. But she also told PEOPLE:
"I am going through an emotional storm and must go through and not around it."
She added:
"People are suffering way more than I am, People have helped me get through my despair with their love and inspiration and now it is my turn."
About the sudden death of Dennis Shields
Dennis Shields, 51 was found dead in his Trump Tower apartments around one month back and it is suspected that he died of a drug overdose. Remembering Dennis, Bethenny had said:
"He embraced and applauded everything I did, and cheered me on from the sidelines."
Also read Dennis Shields, the boyfriend of RHONY's Bethenny Frankel found dead at his New York apartment
Short Bio on Bethenny Frankel
Bethenny Frankel is an American reality TV personality. She founded the Skinnygirl Cocktails. In addition, she is also the author of four self-help books. Furthermore, she hosted the talk show, 'Bethenny'. More bio…
Reference: E! Online, people.com, Entertainment Tonight