Betsy Wolfe welcomes daughter Poppy with husband Adam Krauthamer!
Actress Betsy Wolfe is a happy mother. She gave birth to a baby girl named Poppy. She shared the joyful news with her followers on social media.
Betsy Wolfe and her newborn baby girl
Actress of Waitress fame Betsy Wolfe has welcomed a cute little baby girl. She posted a photo of her holding the little one on her Instagram and her husband Adam Krauthamer is bending over the newborn in an attempt to kiss her. Betsy is all smiles. She captioned this adorable photo:
"Meet Poppy, our beautiful baby girl and quarantine pal for life,"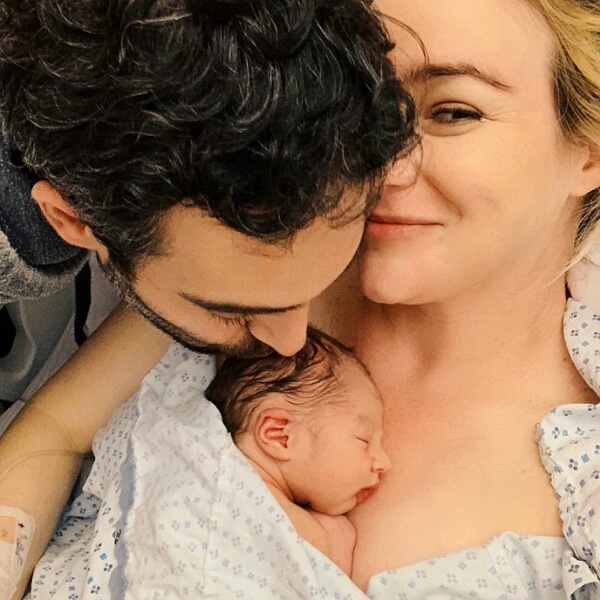 The proud mother delivered the baby on 20 May 2020. The couple had made the announcement of Betsy's pregnancy in March 2020. Betsy had at that time posted:
"We're adding a little more love to our family! Very excited for new adventures with our baby girl in May,"
According to the internet I'm pregnant along with every Kardashian.

— Betsy Wolfe (@BetsyWolfe) September 26, 2017
This is the couple's first child together. But rumors of her pregnancy was, doing rounds often. Therefore in 2017, she had tweeted:
"According to the internet I'm pregnant along with every Kardashian."
The couple's relationship timeline
Betsy's current husband Adam Krauthamer is a French horn player. The American actress met Adam on the sets of Bullets Over Broadway. Soon they became close friends and romance blossomed between the two. This switchover happened in June 2014.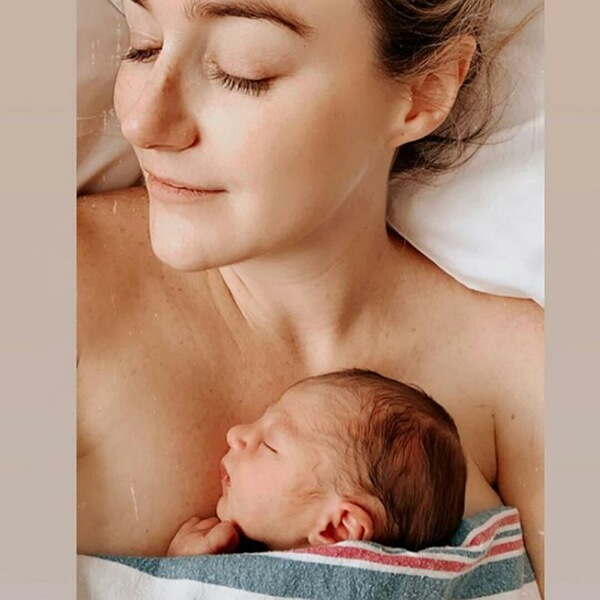 After three years of a wonderful courtship period, the pair decided to walk down the aisle together. They wed on 17 December 2017. And now comes their first child, daughter Poppy.
Betsy and her life and career
The gorgeous Betsy is not only a talented actress but also a melodious singer. She was born on 1 June 1982 in Visalia in California. Her current age is 37. Her full name is Elizabeth Marie Wolfe. After schooling at Golden West High School, she attended University of Cincinnati – College-Conservatory of Music. She graduated with a degree in 2004.
And the next year, she bagged a role in Ragtime produced by Paper Mill Playhouse, Millburn, New Jersey. This was in 2005 and she played the character of Evelyn Nesbit in it. Betsy was Cathy in the Off-Broadway revival of The Last Five Years. Her acting and singing got good reviews. The New York Times wrote:
"Betsy Wolfe is a bright, strong soprano with a keen belt. With her wholesome blond beauty she is well cast."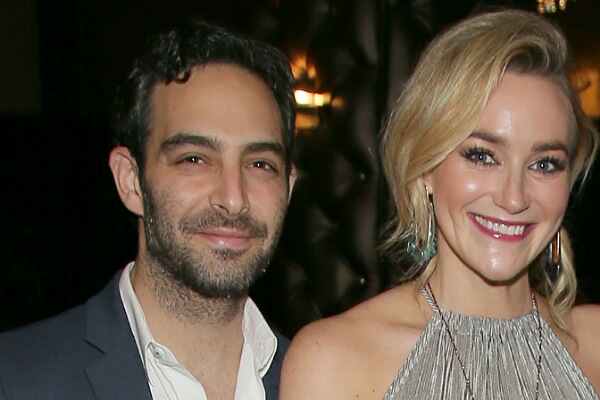 And in 2014, she acted in Bullets Over Broadway. The CurtainUp reviewer wrote:
"Betsy Wolfe also has little to do as David's girlfriend Ellen but, like Ziemba, when she does get to sing it's lovely."
She has several other theater credits. Her last was in Waitress in 2017. Besides films, Betsy has also acted on television series. But this is very little compared to that on stage.
Short bio on Betsy Wolfe
American Betsy Wolfe is a Broadway stage artist and singer. She is renowned for the role of a woman struggling in an abusive relationship, Jenna Hunterson in the play, Waitress.
Last, in 2019, she appeared in the TV series, Instinct.
Next, in 2020, she will be appearing comedy based movie, First One In. More info…