Better late than never! Christina Milian and Karrueche Tran jump into the band-wagon of burger-eating hot babes!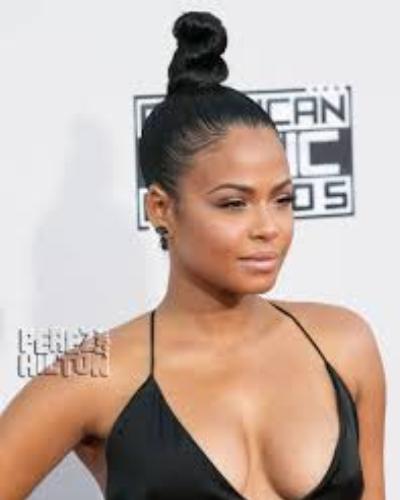 American singer-songwriter Christina Milian and actress Karrueche Tran were spotted at the Miami Beach on 11th July 2017.
The New 'Burger Queens'
They were, of course, in their bikinis strutting on the sandy beach. They showed off their gym-toned figures. Christina Milian was in a shimmering pink two-piece bikini, while her best friend Karrueche Tran was wearing a green printed one. Christina's bikini had beaded accents along the sides.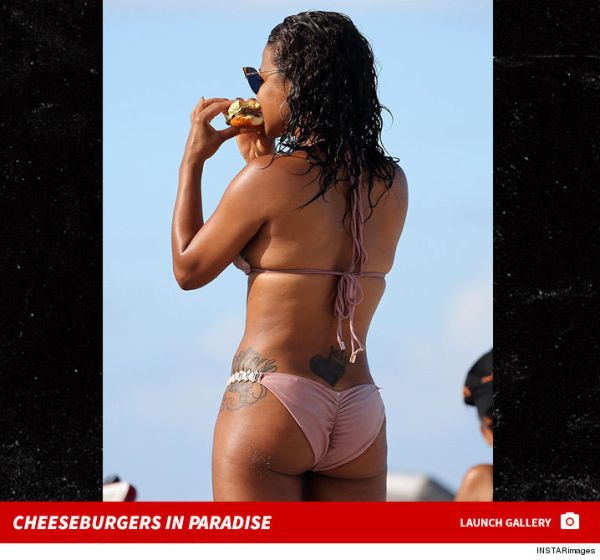 Also read Better late than never! Christina Milian and Karrueche Tran jump into the band-wagon of burger-eating hot babes!
She had also put silver hoop earrings and her sunglasses was placed atop on her pulled back wet hairs. Karrueche had large gold earrings and a matching bracelet on. They first drenched themselves in the sea waters. They also waded about and played in the cool waters.
They seemed to be in high spirits and chatted with each other a lot. They then returned back and dried themselves well. They appeared relaxed and rejuvenated after the soaking. They then sat down to munch on some hamburgers!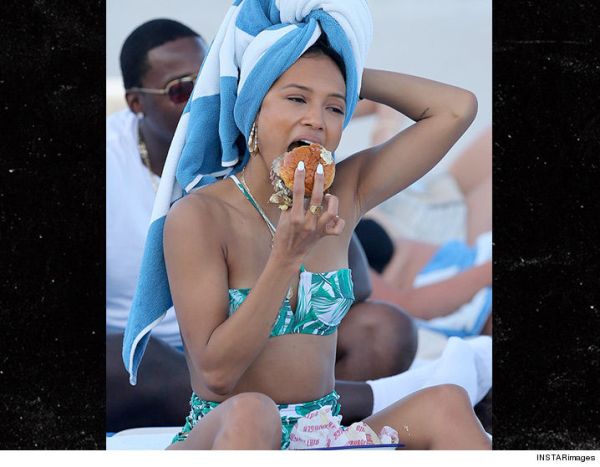 They seemed to be thoroughly enjoying themselves as they dived into the yummy cheeseburgers. The two had the night before attended a gala together in Florida. Christina Milian has been enjoying her single life recently since her split for her last boyfriend rapper Lil' Wayne. Karrueche Tran is presently promoting her new TNT series named 'Claws' in which she has portrayed the character of an employee at a nail salon.
Carl's Jr's burger commercial 2016
The fast-food restaurant chain Carl's Jr had come out with an ad one year back featuring 3 blonde models. The advertisement was to promote its Bacon 3-way burger. The burger is loaded with thick cut, Applewood-smoked bacon strips, crumbled bacon and bacon jam and this bacon sits atop a patty and weighing around 1/3 of an lb.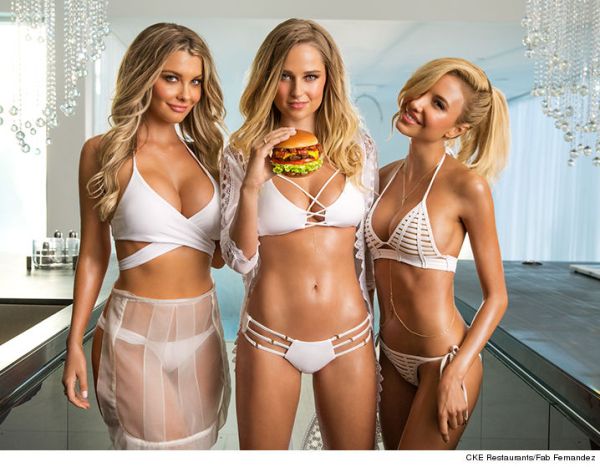 Genevieve Morton is the central lady who is flanked by Emily Sears and Elena Belle. All 2 are in white bikinis and their hair is seen blowing in the wind. The commercial remain for about 6 months but at the start of 2017, it was discontinued for some unknown reasons.
The Swimsuit Model Samantha Hoopes also had submitted a sexy tape holding the burger for the audition for Carl's Jr's classic burger 'Most American Thickburger'. It was so much liked by the producers that they not only gave her the contract but also hired her for its sequel.
You may like to read American actress and former model Carey Lowell's hat trick: Facts about her three marriages and divorces revealed!
Bella Thorne's pose with the burger
Last month, 21-year-old American actress, Bella Thorne and one of the recent love interests of Scott Disick was photographed in a bikini. The sexy white thong bikini was really tiny but the burger she was holding was large. Bella Thorne seemed to be really enjoying the burger as she dived and licked it. We are not sure as to why she posed with the burger.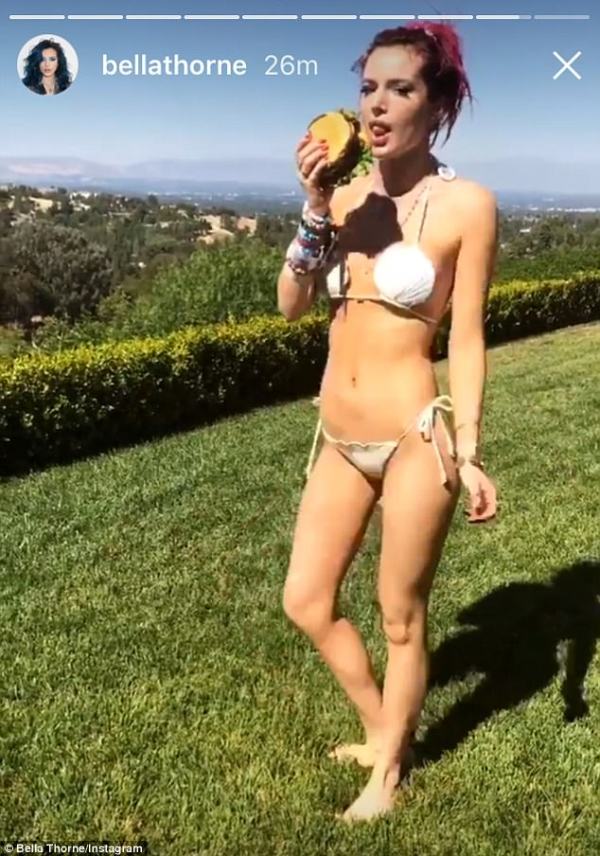 Was she aspiring to be the next model for Carl's Jr. burger commercial? The place where she was standing looked familiar and was probably Scott Disick's house backyard. Bella Thorne had posted a photo of her new friend in the Lord's pool. Surely, something special and interesting is cooking up! We will have to wait and see!
Some other celebrities who posed with burgers or were caught eating them on camera include multi-faceted Paris Hilton, actress Angelina Jolie, American author Padma Lakshmi, fashion designer Mary-Kate, businesswomen Ashley Olsen, publisher Hugh Hefner, actress Lindsay Lohan, President Barack Obama, actor Clive Owen, American –Israeli musician Gene Simmons, actress late Marilyn Monroe, and the like. Burgers are a part and parcel of the North American culture and seeing your celebrities have them on camera appears to be exciting and funny!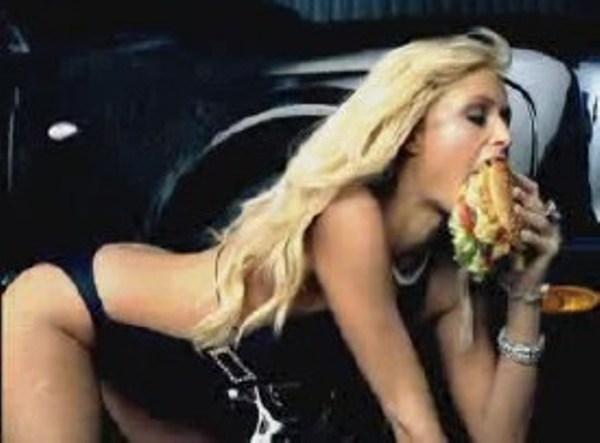 Short Bio on Christina Milian
Christina Milian is an American singer, songwriter, and actress. She is best known for her lead role in the 2003 teen comedy film Love Don't Cost a Thing. She is also popular for her second studio album, It's About Time. She was named #30 on the Maxim magazine Hot 100 of 2005 list. More Bio…